Fields Disability has a proven track record of winning. When you are disabled and unable to work, the law firm you hire can make all the difference in whether you will win your case.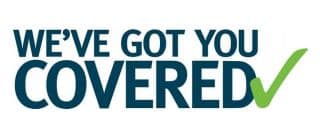 Here are just a few examples of our disability appeal case wins against Aetna.

Public Safety Dispatcher - Durant, OK
Spinal Stenosis, Myopathy, Chronic Pain
"An emergency dispatcher from Oklahoma had knee and back pain so severe she had to stop working. She received short term disability benefits for a few months, but when she applied to make the benefits long-term the insurance company denied her claim. The insurer said that her condition was "pre-existing" so coverage did not apply. She appealed the decision, but the insurer maintained it's position.
Worried about her lost income, she called Fields Disability for help. Our attorneys reviewed her file and determined she had a good case for a lawsuit in federal court. Our support team compiled all the documentation from the insurance company to prepare for a hearing. During preparations for arguments in federal court, Fields attorneys negotiated a lump-sum settlement. Our client was overjoyed with the settlement check and was relieved to be through fighting her insurance company."

Service Maintenance Mechanic - Rock Springs, WY
Crush Injury to Left Foot, Left Leg Resulting in CRPS/RSD
"A man suffered a crush injury to his left foot and leg while working as a maintenance mechanic. He received benefits from his employer's workers' compensation insurer, but he was also eligible for long-term disability benefits through Aetna. Aetna paid him benefits for approximately two and a half years.
During the time he was receiving benefits, the man was diagnosed with CRPS/RSD of the left ankle. Instead of recognizing the seriousness and the progressive nature of the man's ankle injury, Aetna discontinued his benefits out of the blue, indicating he should be able to return to work as a Pump Service Supervisor or a Pager, two jobs that the man had never previously performed.
The man turned to Fields Disability for help appealing Aetna's decision. Our team went through Aetna's file, citing errors in the report of the Independent Medical Examiner, the examiner whose report Aetna relied on in discontinuing our client's benefits.
We crafted a strong appeal. A few weeks after submitting the appeal to Aetna, Aetna reversed their prior denial of benefits and paid our client his backpay and his monthly benefits."

Repair Technician - Huntington Station, NY
Osteoarthritis
"Our client was a Repair Technician from New York suffering from osteoarthritis. When his doctors removed him from work he applied for Long-Term Disability benefits through his employer's plan with Aetna. At first, Aetna approved the claim and paid his benefits. However, when the definition of disabled changed under the policy, requiring our client to be disabled from Any Occupation, Aetna denied the claim arguing there were other occupations he could perform.
Concerned, our client turned to Fields Disability for help. Our team drafted built an appeal to fight this decision. We reached out to our client's doctors for specific narratives answering questions aimed at fighting this decision. Additionally, we received an independent vocational assessment pointing out that our client could not, in fact, perform any other occupations in the national economy. After receiving our appeal Aetna reversed its denial, paid our client his back pay and restarted his monthly disability payments. "

Mortgage Processor - Blanchard, ID
Radiculopathy, Bi Lateral SI Joint Dysfunction, Neuropathy, Diabetes
"A mortgage processor from Florida began having severe hip and back pain. She received pain medication from her doctor which caused numbness in her hands and feet. The combination of symptoms made it impossible for her to work. She applied for long-term disability benefits through her employee insurance plan but the insurance company denied her because she did fit their definition of "disabled."
She called Fields Disability to help overturn the insurance company's decision. The attorneys at Fields Disability kept our client updated throughout the whole process. Our support staff obtained medical records from all of our client's treating doctors. Our attorneys sent the insurance company an appeal based on the documentation, arguing that our client could not work because of her conditions. The insurer did not agree, and Fields Disability attorneys filed a federal lawsuit to fight for our client. During preparations for trial, our attorneys negotiated a generous settlement. Our client is pleased to be done fighting the insurance company, and is happy that she chose Fields Disability to advocate for her."

Retail Manager - Hagerstown, MD
Back Pain, Hip Pain
"A retail manager from Maryland had severe hip pain and was forced to stop working. He was approved for Social Security Disability benefits and long-term disability benefits through his insurer at work. The long-term disability benefits suddenly stopped after two years of payment. The insurer said that the definition of "disabled" changed and he was no longer eligible for benefits.
Worried about his lost income, and unable to stand or walk for more than a few minutes at a time, he called Fields Disability for help. Our team acquired updated medical records from our client's doctors and ordered new reports to highlight our client's lack of mobility. Fields Disability attorneys reviewed the evidence and drafted a strong appeal to the insurance company. Unfortunately, the insurer did not change its mind.
Fields Disability attorneys filed a lawsuit in federal court to fight for our client's benefits. During preparation for a hearing, our attorneys negotiated a generous lump-sum settlement. Our client was overjoyed with the result and was impressed with the professional advocacy of Fields Disability."

Manufacturing Associate - Phoenix, AZ
Lumbar Disc Disease, Degenerative Joint Disease of the Knee, Severe Leg Muscle Atrophy
"Our client worked as an assembly manufacturing associate in Arizona. Over time, he developed lumbar disc disease and degenerative joint disease in his knee, which caused severe atrophy of his leg muscles.
His long-term disability insurer paid benefits for 24 months agreeing he was disabled from his "Own Occupation." However, after 24 months the insurer wrote to our client informing him it had determined there were other jobs he could perform in the national economy and therefore it was discontinuing his benefits.
Our client appealed this decision on his own but the insurer refused to overturn their decision. He reached out to Fields Disability for help bringing a lawsuit in this matter. First, our team filed a lawsuit on his behalf. Then, we entered into settlement discussions with the insurance companies attorneys and were able to negotiate a fair settlement resolving this claim. "