Fields Disability has a proven track record of winning. When you are disabled and unable to work, the law firm you hire can make all the difference in whether you will win your case.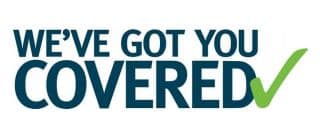 Here are just a few examples of our disability appeal case wins against AIG.

Finance Manager - Los Angeles, CA
Back Pain, Foot pain, Plantar Fasciitis, Nerve Pain
"A California finance manager began having back pain. He had undergone three prior back surgeries, and the hardware in his back was failing. His pain was severe when sitting, so he had to stop working at his office job. He applied for long-term disability benefits through his employer and was denied by the insurance company based on an off-hand doctor's note that said he could work from home.
Worried about his lost income, he contacted Fields Disability for help. Our team requested medical records from all our client's physicians to write a strong appeal. The insurance company denied the appeal, but our attorneys began preparing for a lawsuit in federal court. During preparations for a hearing, Fields Disability attorneys negotiated a generous lump-sum settlement. Our client was happy with the settlement check, and pleased with the professional advocacy Fields Disability provided. "

Mixer Driver for a Concrete Company - Louisburg, NC
Chronic Back Pain, Bilateral Knee Pain
"Our client worked as a mixer driver for a concrete company. Our client became disabled from doing this job due to chronic back and bilateral knee pain. His diabetes, hypertension, and sleep apnea also contributed to his disability. The insurance company initially paid our client long term disability benefits. However, the insurance company abruptly discontinued his benefits based on an Employability Assessment it conducted, which stated that our client was capable of performing gainful employment based on his lack of restrictions and limitations, as well as his education, transferrable skills, work history and residual capacity.
The disabled worker, confused and distraught about the insurance company's actions, came to Fields Disability. Our team was able to spot critical errors made by the insurance company when it discontinued our client's benefits. In preparing the Employability Assessment, the insurance company had based the analysis of his workability on a misleading report from a doctor. This doctor had released our client to work with no restrictions, but he only based his decision on the resolution of a temporary shoulder injury our client suffered from. The doctor did not consider our client's disabling conditions, for which he was approved for benefits in the first place. the Fields Disability attorneys prepared a strong appeal exposing the insurance company's mistakes, leaving the insurance company having no choice but to reverse its decision and reinstate our client's long term disability benefits."