Case Wins Against Anthem Life
Fields Disability has a proven track record of winning. When you are disabled and unable to work, the law firm you hire can make all the difference in whether you will win your case.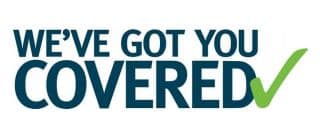 Here are just a few examples of our disability appeal case wins against Anthem Life.

Project Manager - Richmond, VA
Fatigue, Unexplained Weight Loss, Anxiety
"A 51-year-old Project Manager developed severe fatigue and extreme weight loss. Unfortunately, doctors were not able to pinpoint the cause of his problems, which left the man very frustrated. His frustration intensified when his conditions rendered him unable to perform his job duties. He applied for long-term disability benefits, but the insurer denied his claim. The insurance company led the man to believe that he could appeal their decision to deny his benefits on his own, so he did. However, the insurance company denied his appeal and his only remaining option was to proceed with a lawsuit against the insurance company.
At that stage, he turned to Fields Disability for help. Unfortunately, we had to explain to him that the case would be much harder for us to pursue because he had completed his appeal on his own. We proceeded with the uphill battle. Luckily, after filing the lawsuit, we were able to reach a settlement with the insurance carrier."