Case Wins Against Assurant
Fields Disability has a proven track record of winning. When you are disabled and unable to work, the law firm you hire can make all the difference in whether you will win your case.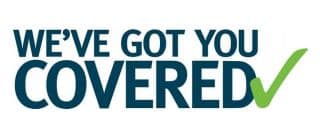 Here are just a few examples of our disability appeal case wins against Assurant.

Compliance Analyst - Boynton Beach, FL
Breast Cancer, Shoulder Tendinitis, Back Pain
"A compliance analyst had to stop work when she was diagnosed with breast cancer. She applied for long-term disability benefits and was approved. After receiving weekly radiation treatments and undergoing a lumpectomy, her cancer went into remission. Shortly after her radiation treatments ended, she had a car accident which severely injured her shoulder. The insurance company denied benefits saying that she no longer fit their definition of ""disabled." She applied the decision but the denial stood.
The woman could not use her right arm at all and was worried about her lost income. She called Fields Disability for assistance. Our attorneys combed through the medical records and the insurance company's file. Our team called our client's physicians and obtained updated reports. Fields Disability submitted a second appeal for our client, but the insurance company didn't budge.
Our attorneys filed a lawsuit in federal court. During preparation for a hearing, Fields attorneys negotiated a generous lump-sum settlement. Our client was overjoyed to be through fighting her insurer and was grateful for the professional advocacy from Fields Disability."

Day Care Teacher - Spencer, MA
Neuropathy, Lumbar Disc Disorder
"A Massachusetts woman worked as a day care teacher at a Montessori School for many years until she began feeling stiffness and pain in her hands, feet, and lower back. Her doctors diagnosed her with neuropathy and lumbar disc disorder. The Social Security Administration found her to be disabled, and she was granted long-term disability benefits by the insurer Assurant that same year. Two years later, Assurant abruptly cut off her income, claiming that she was capable of working a full 40 hour week.
The woman sought out the attorneys at Fields Disability to help her appeal the insurance company's decision. Our attorneys filed an appeal with Assurant arguing that the insurer failed to provide a specific reason for our client's denial, and demonstrating that the medical record supported her claim. In response, the insurer ordered an outside physicians report. However, the physician ended up refuting Assurant's own ""independent"" medical exam and recommending work restrictions for our client. Faced with no options, the insurer granted our appeal. Our client had her benefits restored, including back pay, providing her the security she needed to accommodate her conditions. "