Fields Disability has a proven track record of winning. When you are disabled and unable to work, the law firm you hire can make all the difference in whether you will win your case.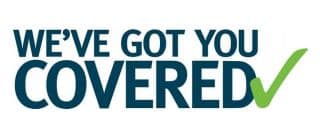 Here are just a few examples of our disability appeal case wins against CIGNA.

Electrical Assembler - Albuquerque, NM
Lumbosacral Radiculopathy, Anxiety, Crohn's Colitis, Syncopal Episodes
"Our client worked as an electrical assembler in New Mexico prior to becoming disabled in the early 2000s. She submitted a claim to Cigna, her long-term disability insurer. They paid her for almost two decades, when suddenly and without warning they denied the claim. Cigna stated the woman was able to return to gainful employment.
Not sure what he should do, she found Fields Disability. Her attorney requested a detailed narrative report from the primary care provider. The report and additional medical evidence was submitted with a memorandum of law arguing our client's case. The insurance company reversed their decision and paid all past-due benefits. The woman was thankful for the hard work of Fields Disability and the favorable decision."

Maintenance Repairer - St. Louis, MO
Stroke
"A 59 year-old maintenance repairer became disabled after suffering a stroke. His job required him to perform heavy lifting and look after heavy equipment. Cigna paid his claim for the entire ""Own Occupation"" period. However, when the definition of disability switched to ""Any Occupation,"" Cigna denied benefits.
The man hired Fields to appeal the decision. Our attorneys reached out to the medical staff at the man's primary care clinic and requested a narrative report documenting the severe ongoing neurological issues. This report was submitted with updated medical records and legal arguments arguing the man's case. Cigna reinstated benefits after receiving the documentation. The man was able to continue treating for his condition with the financial burden of the denial behind him."

Graphics Installation Coordinator - Hutchinson, KS
SI Joint Dysfunction, Hip Pain, Fibromyalgia
"An installation coordinator for a sign and graphics company in Kansas had chronic pain in her hip. She was forced to stop work because her condition required shifting positions every few minutes and her employer could not accommodate her. She applied for short-term disability benefits through her employer's insurance plan but was denied. While she was considering her options for short-term benefits, enough time passed that her claim converted to a long-term disability claim.
With two separate but overlapping claims pending, she called Fields Disability to help determine the best course of action. Fields attorneys reviewed the denial documents from the insurance company and our support team gathered updated medical records from all our client's physicians. Our attorneys found that the insurance company disregarded important findings from our client's doctors and drafted a strong appeal to the insurer. The appeal worked! Our client received a lump-sum payment for back pay and ongoing monthly benefits. Our client was pleased with the representation Fields Disability provided and was happy to have her monthly income restored."

Retail Plumbing Specialist - Moyock, NC
Chronic Back Pain, Neck Pain
"A woman working as a plumbing specialist at Lowes realized that due to chronic neck and back pain, that she could no longer work. She applied for long-term disability benefits and was approved. She received benefits for roughly six months until the insurer cut her off. The insurer claimed that the medical evidence available did not support functional impairment that would prevent her from working.
Frustrated and scared, she found the attorneys at Fields Disability. Her attorney at Fields knew exactly what to do. He requested all of her medical records and also requested reports from her treating doctors supporting her disability. With all this information, her attorney drafted a winning appeal. Upon review, the insurance company reversed their decision and reinstated her monthly benefits. The client was overjoyed at the reinstatement of his benefits and could rest easy knowing that she once again had income to support her family. "

Aircraft Mechanic - Picayune, MS
Bilateral Total Knee Replacements, Low Back Pain, Bilateral Shoulder Issues
"Our client worked for a number of years as an aircraft mechanic for an international aircraft manufacturer. After developing degenerative arthritis leading to bilateral total knee replacement surgeries, our client left work and filed a claim for long term disability benefits. He received benefits for approximately two years, when Cigna told our client his condition had improved enough to allow him to return to work at a number of sedentary jobs.
The man found Fields Disability after searching for help online. We collected medical records and secured a supportive report from the treating doctor. We submitted the medical records and report to the insurance company along with a memorandum outlining our client's legal rights under the statute governing the policy. After a brief review, Cigna reversed its decision to deny benefits and started paying our client's claim. He was very pleased with the final result and decided to hire Fields Disability to manage his claim on an ongoing basis to prevent further wrongful denials."

Customer Service Representative - Louisville, KY
Seizures, Blackouts, Diabetes
"A woman who worked as a customer service representative for Delta Dental Plan suffered from a seizure disorder which resulted in her experiencing total blackouts. These blackouts could occur at any time. Due to this, she was no longer able to perform her job. Her long-term disability insurer initially accepted and paid the claim. They later denied the claim stating that she could perform other jobs.
She reached out to the attorneys at Fields Disability for help. Her attorney obtained all of her medical records and contacted her treating doctors to provide the necessary support. On appeal, the insurer again denied the claim after which her attorney filed a lawsuit in federal court. He was then able to negotiate a settlement with the insurer that maximized the value to the client while at the same time mitigating the significant risk of moving forward with litigation."