Case Wins Against Greater Georgia Life
Fields Disability has a proven track record of winning. When you are disabled and unable to work, the law firm you hire can make all the difference in whether you will win your case.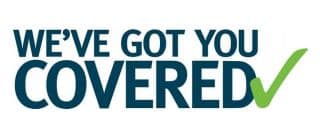 Here are just a few examples of our disability appeal case wins against Greater Georgia Life.

Lumber Yard Manager - Chesterfield, MI
Chronic Neck Pain, Neck Fusion Surgery, Weakness throughout both Upper Arms, Gait Instability
"Our client was a lumber yard manager from Michigan suffering with chronic neck pain after undergoing a multilevel neck fusion surgery. He was removed from work and his treating providers noted he could not return to the physical nature of his previous occupation. He applied for long-term disability benefits through his employer's plan with Greater Georgia Life. Unfortunately, the insurer denied the claim asserting based on its review he could continue to perform the material duties of his occupation.
Our client turned to Fields Disability for help. Our team worked with our client to build an appeal fighting this denial. We wrote to our client's doctors receiving extensive narrative reports specifically responding to the insurers grounds for denial. Additionally, we pointed out substantial errors in the review that failed to consider all the relevant evidence in the claim file. After receiving our appeal, the insurer reversed its decision, paid our client his backpay, and commenced monthly long-term disability benefits. "