Case Wins Against Guardian
Fields Disability has a proven track record of winning. When you are disabled and unable to work, the law firm you hire can make all the difference in whether you will win your case.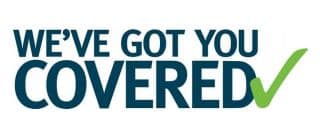 Here are just a few examples of our disability appeal case wins against Guardian.

Trucker - Leeds, AL
Syncopal Episodes
"Our client worked for a number of years as an over-the-road trucker. He began experiencing syncopal episodes. His doctors had no idea what was causing the episodes, but knew he simply could not continue driving his truck.
He received benefits from Guardian, his long-term disability insurance carrier, for several months. However, he received a denial about a year into the claim. The insurer claimed that the man had failed to submit ongoing proof of his disability.
The man found Fields Disability after searching for help online. We collected medical records and a letter from his doctor explaining the dangers of the man operating any vehicle. We submitted the medical records and letter to the insurance company along with a memorandum outlining our client's legal rights under the statute governing the policy. After review, Guardian reversed its decision to deny benefits and started paying our client's claim. "

Behavioral Health Therapist - El Cajon, CA
Mild TBI, Depression, Anxiety
"A young woman Arizona was involved in two separate motor vehicle accidents. She suffered from a mild traumatic brain injury as a result. The TBI later caused significant mental health issues which prevented her from working and from completing her dissertation.
The long-term disability insurer initially accepted the claim and paid benefits. They later denied her claim for benefits stating that they believed she could work in other occupations which they had identified. The client attempted to appeal the denial on her own and was denied.
Frustrated and unsure about what to do, she found the attorneys at Fields Disability. Her attorney at Fields filed a lawsuit in federal court. After negotiation, they were able to reach a settlement which provided incredible value to the client. It also provided her the satisfaction of knowing that she would never have to deal with the insurer again. The client was very pleased with the settlement."

Occupational Therapist - Cape Coral, FL
Lymphocytic Colitis
"An occupational therapist from Florida was diagnosed with lymphocytic colitis. The disease resulted in urinary and fecal incontinence, diffuse joint pain, and severe fatigue. She was no longer able to perform her job as an occupational therapist. Her long-term disability insurer paid her benefits agreeing she was disabled from her Own Occupation. However, when the definition of disability changed to Any Occupation , Guardian denied the claim asserting that she had the functional capacity perform sedentary work.
The woman decided to hire Fields Disability. Her attorney collected substantial evidence from her medical providers showing she was unable to work in any capacity. Guardian performed a review and agreed the woman continued to be disabled from Any Occupation. The client was thrilled with the outcome and was able to pay off the debts she had amassed while her benefits were cut off."

Chief Exectutive Officer - Staunton, VA
"Our client worked chief executive officer of a business in Virginia. She suffered from Sjogren's Syndrome, Leucopenia and Chronic Fatigue Syndrome. After her doctors removed her from work she applied for Long Term Disability benefits through her employer's plan. Unfortunately, the insurance company denied her claim for benefits. Our client appealed this decision on her own but was unable to reverse the insurer's decision.
Having exhausted her appeals, she reached out to Fields Disability for help filing a lawsuit. Our team filed a lawsuit on our client's behalf and entered into settlement negotiations with the insurer's attorney. Our attorneys were able to negotiate a settlement permitting our client to move on from this matter, without having to go to court over her claim. "

Teacher - Eastman, GA
Back Pain, Leg Pain, Foot Pain, Complications from Back Surgeries, Arthritis in Knees
"A teacher from Georgia had complications from back surgeries and arthritis that prevented her from working. She received long-term disability benefits in 2011 from her insurer, Guardian, which she used to pay for in-home care three times a week. After five years of receiving benefits, and without any medical review, Guardian sent a letter explaining she was no longer eligible to receive disability benefits.
Overwhelmed and frightened that she would no longer be able to pay for the care she needed, the teacher contacted Fields Disability to help file a strong appeal against Guardian Insurance. Our attorneys obtained records from multiple doctors and care providers to create a strong medical narrative, and build the best case for our client.
The attorneys successfully argued that benefits should never have been denied, and the appeal administrator awarded back-pay and continued benefits for our client. Our client was pleased with the single point of contact she had at Fields Disability, and was relieved to be able to afford the treatment she needs."

Accountant - Marlinton, WV
Shoulder Pain, Neuropathy, Arthritis, Diabetes
"In 2005, an accountant from West Virginia seriously injured her shoulder in an accident at home. She had multiple surgeries, but ultimately regained only limited use of her right arm. She stopped working because she was in constant pain and had limited use of her dominant hand. Guardian Insurance approved her application for long-term disability benefits, and she received benefits from Guardian for almost ten years until she received a letter saying that she was no longer disabled and that Guardian would stop paying her benefits.
Shocked that Guardian would stop benefits after almost ten years, she contacted Fields Disability to assist with an appeal. Our attorneys diligently searched through our client's medical records and found the insurance company ignored several comments from doctors. Fields Disability attorneys called our client's doctors to write full reports so Guardian could not ignore them in the appeal. Ultimately, our client was awarded continuing long-term benefits and a lump-sum payment for back pay. She was pleased with the professional staff at Fields Disability and relieved to have financial peace of mind once again."