Case Wins Against Life Map
Fields Disability has a proven track record of winning. When you are disabled and unable to work, the law firm you hire can make all the difference in whether you will win your case.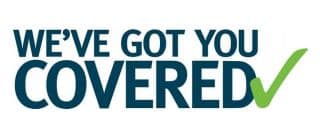 Here are just a few examples of our disability appeal case wins against Life Map.

Insurance Manager - Murray, UT
Dyspnea with Exertion, Fibromyalgia, Mitochondrial Disorder
"Our client was an Insurance Manager from Utah. He suffered from Dyspnea with exertion, Fibromyalgia, and Mitochondrial disorder. He was taken off work by his doctors as they attempted to clarify his diagnoses and treat his many disabling symptoms. Life Map Insurance initially paid his short-term disability benefits but when the doctors could not find a definitive cause for his symptoms the insurer discontinued benefits.
Fields Disability built a multifaceted plan to win his appeal. Our attorneys secured narrative reports from multiple treating physicians documenting the severity of our client's symptoms and their impact on his day to day life. We successfully argued that Life Map had ignored relevant evidence already provided and that its hired medical record reviewer selectively cited and misstated the opinions of our client's treating doctors. After reviewing our appeal Life Map reversed its decision, paid our client's back benefits, and commenced payment of long-term disability benefits."