Case Wins Against Lincoln Financial
Fields Disability has a proven track record of winning. When you are disabled and unable to work, the law firm you hire can make all the difference in whether you will win your case.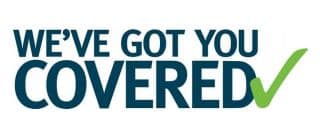 Here are just a few examples of our disability appeal case wins against Lincoln Financial.

Warehouse Worker - Beaverton, OR
Stroke Symptoms
"A Warehouse Worker form Oregon suffered a stroke that paralyzed his left arm and right leg, forcing him to use a cane for ambulation. The stroke also caused cognitive deficits and wreaked havoc with the man's memory. Unable to work in a warehouse environment any longer, the man applied for long-term disability benefits through his insurance carrier. The insurer initially approved his claim on application. However, after only two years they terminated his benefits claiming he did not have enough medical support to prove a sufficient level of functional impairment.
The man sought out help to appeal the insurer's denial decision. He did online research of the best disability firms and found Fields Disability. He contacted us and immediately received a call from one of our attorneys. After signing on with the firm, our team of disability attorneys began gathering updated medical records from all of his providers, a letter of support from his primary care physician, and acquiring the results of a functional capacity evaluation he underwent.
OUr attorneys crafted a lengthy appeal dissecting and countering the insurer's denial letter arguments, and submitted the entire stack of documentation to the insurer. The insurer was unable to refute the evidence and arguments presented in our appeal, and soon reversed their prior denial. The man soon got a check for his back benefits, and the insurer reinstated his benefits forward. He could have not been happier with the outcome. "

Bio Chemist - Ardsley, NY
Congestive Heart Failure, Complications from Heart Transplant, Shortness of Breath
"A bio-chemist from New York began having shortness of breath and heart palpitations. Her doctors diagnosed her with congestive heart failure and put her on a transplant list for a new heart. She stopped working and received long-term disability benefits through her employer. The surgery was successful, but her symptoms continued. After seven years of receiving benefits, her insurance company stopped paying because she didn't fit their definition of "disabled."
Worried about her lost income, she called Fields Disability for help. Our team reviewed all our client's records and called two physicians for narrative reports to illustrate her condition more clearly to the insurance company. Both doctors said that she could not work in any capacity due to exertion-based shortness of breath. Fields attorneys submitted the new reports with a strong appeal to the insurer, and the decision was overturned. Our client received a lump-sum check for back-pay and ongoing benefits. She is pleased with her restored income, and happy to have Fields Disability working for her."

Billing and Eligibility Specialist - Richmond, IN
Panic Disorder with Agoraphobia, Acute Grief, Major Depression, Fibromyalgia, Rheumatoid Arthritis, Sciatic Syndrome, Hyperlipidemia, Hypothyroid, Osteoarthritis
"A 55-year-old female who, prior to the onset of her disabilities, was an extremely healthy, hardworking Billing and Eligibility Specialist until she began experiencing disabling symptoms. She applied for long-term disability benefits through her insurer, which was denied.
Upset at her sudden loss of income, she called Fields Disability for help appealing the insurance company's decision. The attorneys at Fields Disability contacted our client's doctors to compile reports of all of her symptoms and treatments. The insurance company hired their own "independent" doctor to review the case, and denied her first appeal.
Our attorneys compiled new and updated medical records and further supportive testing to substantiate her claim, but the insurance company decided to uphold their denial of benefits for a second time. The attorneys at Fields Disability immediately filed a lawsuit against the insurer in federal court to fight for our client. During preparation for trial, Fields Disability attorneys were able to negotiate a generous lump-sum settlement for our client, who was overjoyed with the resolution of her case."

Nanny - Elmwood Park, IL
Anxiety, Depression
"A nanny for a young family in Chicago began to suffer from severe anxiety and depression. Due to the effects of her anxiety, she was unable to perform her job. The long-term disability insurer denied her claim on the basis that she had not provided evidence that she was prevented from performing her job. She appealed the denial but the insurer again denied her claim.
The Fields Disability attorneys quickly filed a lawsuit in federal court. Despite a limited administrative record, her attorneys fought hard leveraging everything in the record which supported the client's disability as well as strong negotiating tactic. The insurance company initially offered a settlement but our attorneys fought hard to make the insurance company increase their offer. They were able to reach a much more favorable settlement with the insurance company which put money in the client's pocket she otherwise wouldn't have had."

Office Manager - Piedmont, MO
Arnold-Chiari Syndrome
"A young mother of 2 from Arkansas suffered from the effects of Arnold-Chiari Syndrome. This included frequent blackouts and migraine headaches. As a result, she could not continue working. Lincoln Financial, her long-term disability carrier, accepted her claim and paid benefits. The insurer later cut off her benefits claiming that the medical records did not show she was unable to perform her own occupation.
Unsure of what to do, she reached out to Fields Disability. The attorneys at Fields went right to work updating the client's medical records to submit to the insurance company. In addition, we worked with her neurosurgeon to provide a narrative report which highlighted the effects of her condition. Upon review, the insurance company reversed their decision and reinstated her monthly benefits. The client was overjoyed at the reinstatement of his benefits and could rest easy knowing that she could provide for her children. "

Bank Manager - Marion, AR
Severe Asthma, Osteoporosis
"A woman who worked as the manager of a bank became unable to work due to a combination of severe asthma and osteoporosis. Her condition prevented her from doing any type of work, much less her own. She initially received short-term disability benefits but was later denied long-term disability benefits. The insurer claimed that the medical records did not show she was unable to perform her own occupation.
Unsure of what to do, she reached out to Fields Disability. Her attorney at Fields went right to work updating the client's medical records to submit to the insurance company. With updated medical information, the attorney drafted an appeal which made the case for disability. The insurance company denied the claim on appeal.
The attorney immediately filed a lawsuit in federal court. After negotiation, they were able to settle the claim for a great value to the client which mitigated any risk of losing with litigation. The client was overjoyed with the result. "