Case Wins Against Madison National
Fields Disability has a proven track record of winning. When you are disabled and unable to work, the law firm you hire can make all the difference in whether you will win your case.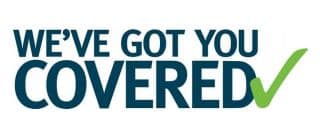 Here are just a few examples of our disability appeal case wins against Madison National.

Teacher - Eagan, MN
Generalized Anxiety Disorder, Depression, Obsessive Compulsive Disorder
"Our client was a teacher from Minnesota, suffering from Generalized Anxiety Disorder, Depression, and Obsessive-Compulsive Disorder. His treating doctors recommended he stop working due to his severe conditions. He applied for disability benefits through his employer's plan with Madison National. Unfortunately, Madison National denied our client's claim asserting there was a lack of objective findings substantiating his limitations and restrictions.
Our client turned to Fields Disability for help. Our attorneys put together an appeal outlining the substantial medical evidence that was selectively cited, misstated, and ignored during the initial claim determination. Additionally, we received narrative reports from our client's treating doctors establishing the basis for their opinions and the limitations they assessed for our client. After receiving our appeal, Madison National reversed its decision and paid our client his backpay. "

Teacher - South Saint Paul, MN
Multiple Sclerosis, Dizziness, Fatigue, Balance Problems
"An English teacher from Minnesota began feeling dizzy and fatigued. Her doctor referred her to a neurologist who discovered lesions on her brain and diagnosed her with Multiple Sclerosis. The bouts of dizziness and vertigo became too severe and forced her to stop working for about six months. She applied for short-term disability benefits through her employee insurance plan with Madison National Life Insurance. They denied her benefits, saying that she did not meet their definition of "disabled."
Frustrated and concerned about her loss of income, she contacted Fields Disability for help with an appeal. The attorneys at Fields contacted our client's doctors and built a strong appeal. Our client received regular updates on the appeal and was kept informed every step of the way. Ultimately, the appeal was successful and Madison National approved her claim. She received a lump-sum check for her benefits and was happy to use the funds to continue her treatments."

Custodian - Lake Lillian, MN
Bilateral Knee Problems
"The insurance company took away benefits from a disabled custodian who worked at public school. The man suffered from bilateral knee problems. He injured both of his knees when he fell on ice. The insurance company argued that the custodian was able to perform a sedentary or "light" job, and therefore, was not entitled to benefits. It based its decision on results of a functional capacity evaluation that was never even conducted.
The man retained Fields Disability to represent him in appealing the erroneous decision. Our team prepared an appeal by gathering evidence to show that the man is precluded from performing the substantial and material duties of any job. This meant obtaining support from his doctors and a vocational expert. We were succesful in our appeal and the man was awarded his benefits. He was relieved knowing that he had financial security despite his inability to work."

Probation Officer - North Mankato, MN
Mental Health
"The insurance company denied a probation officer her long-term disability after she became unable to work with her clients due to her mental health. The disabled worker retained our firm to represent her in appealing the insurance company's denial. The insurer relied on the opinion of a doctor who had never seen our client and who discounted and erroneously ignored valid neuropsychological testing that demonstrated our client's inability to work. The denial did not even consider how her mental limitations affected her ability to do her job.
Our long term disability lawyers prepared an appeal for our client, which demonstrated the validity of the neuropsychological testing and obtained a letter from our client's treating doctors to support her disability. In the end, the insurance company reversed its denial of benefits and our client received back pay as well as ongoing monthly benefits."