Case Wins Against Metlife
Fields Disability has a proven track record of winning. When you are disabled and unable to work, the law firm you hire can make all the difference in whether you will win your case.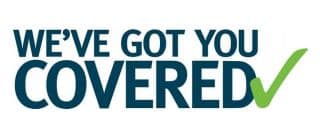 Here are just a few examples of our disability appeal case wins against Metlife.

Electrical Engineer - Huger, SC
Vestibular Disease
"A man from South Carolina was successfully working as an electrical engineer and making a great living. Unfortunately, he was diagnosed with vestibular disease which caused serious symptoms which included chronic dizziness, balance problems, and migraines. Due to his symptoms, he was unable to perform any work, spending many days in bed. His long-term disability insurer, MetLife, denied his claim stating that the medical evidence did not support that he was disabled from his occupation.
No longer able to work and not knowing what he was supposed to do, he found the attorneys at Fields Disability. Our attorneys reviewed all of the records from the insurance company and requested updated medical records and a report from the client's treating neurologist. With updated records and a full understanding of the insurance company's arguments, our attorneys drafted a winning appeal which forced the insurance company to reinstate benefits. The client was overjoyed to know that he was going to be receiving all of the backpay he was due and would be receiving a check monthly to provide for himself and his family. "

IT Analyst - Savannah, GA
Back Pain, Spinal Cord Compression, Bulging Discs, Anxiety
" An IT Analyst from Georgia had severe back pain which exacerbated her anxiety. Her job added to her daily stress and ultimately her combination of symptoms forced her to stop work. She battled with her insurance company for short-term disability benefits before they paid her, and then was denied in her application for long-term benefits despite recommendations from doctors saying she could not work.
She called Fields Disability for help. The Fields team contacted our client's treating doctors for medical records and handled all correspondence with the insurance company. Our attorneys discovered that the insurer ignored key records when denying benefits. We sent a strong appeal to the insurance company pointing out their errors and the insurer overturned their denial. Our client received a lump-sum for back-pay and ongoing monthly benefits! She is pleased with the professional representation Fields Disability provided, and happy to be done fighting her insurance company."

Production Supervisor - Mansfield, OH
Depression, Anxiety, Bilateral Patellar Tendon Ruptures
"Our client worked for a number of years as a production supervisor for a major food company. After developing depression and anxiety that affected his ability to work, our client left work and filed a claim for short and long term disability benefits. He received benefits for a few months, and then was denied continuing benefits when he was informed his conditions were not severe enough to support an inability to work. To compound the issue, our client suffered a very serious injury while out on medical leave. The insurer concluded that the injury should not be considered because it occurred after our client was determined to be able to return to work under the policy.
The man found Fields Disability after searching for help online. We collected medical records and secured a supportive report from the treating doctor. We submitted the medical records and report to the insurance company along with a memorandum outlining our client's legal rights under the statute governing the policy. After a brief review, MetLife reversed its decision to deny benefits and started paying our client's short-term and long-term disability claims."

Senior Plant Technician Operator - Oxon Hill, MD
Stroke Symptoms, Drop Foot
"A Maryland man had worked as a Technical Operator for a power company for many years. His job involved climbing up and down scaffolding, working on large and complicated machinery, and significant amounts of walking. Unfortunately, he suffered a stroke and began experiencing numbness and tingling in his lower extremities. He eventually was diagnosed with Drop Foot, or total foot numbness. No longer able to climb or walk for any appreciable distance, the man was forced to stop working.
The man applied for benefits from his long-term disability carrier, MetLife, and was initially approved. When the man was released to light-duty work by his physician, his employer couldn't accommodate his ongoing restrictions and the man remained disabled. On these grounds, MetLife terminated the man's benefits, claiming his medical records did not support further functional limitations. He tried appealing the insurer's decision on his own, but they denied his motion. The man remained employed by the power company, but was not allowed to return to work. He felt like he had run out of options.
Knowing he needed help, the man turned to Fields Disability. Our team of attorneys and legal professionals got to work on his case right away. Our paralegals acquired pertinent medical records which the insurer claimed not to have, and our attorneys gathered supporting expert opinion from the man's medical team. Fields Disability made several arguments in the appeal, supported by detailed exhibits. The appeal was submitted well before the insurer's deadline and the insurer soon overturned their prior decision. The man received substantial check for his back benefits, and MetLife reinstated the man's ongoing benefits."

Store Manager - Beckley, WV
Diabetic Nephropathy, Chronic Kidney Disease, Hypertension, Coronary Artery Disease
"A manager of a Kroger's grocery store in West Virginia suffered from a number of different conditions. After attempting to continue working despite his condition, he soon realized he simply couldn't work. After applying for short-term disability benefits, MetLife denied his claim for benefits. Their denial claimed that the medical information available did not provide clinical findings that would preclude him from working.
Not sure what he should do, he reached out to Fields Disability. After completing his review of the client's file from the insurance company, his attorney developed a plan to fight the denial. He updated medical records and obtained a report from the client's treating doctor and drafted a winning appeal. The insurance company reversed their decision and reinstated the client's benefits and paid all the past-due benefits. The client was extremely relieved and grateful to have his sole source of income back."

Senior Computer Programmer - Inkom, ID
Chemo Brain
"A man from Idaho, who was nearing the end of his career, discovered he had developed lymphatic leukemia. He immediately sought treatment, and underwent several rounds of chemotherapy. However, as can happen in rare cases of chemo treatment, he developed a condition called ""Chemo Brain.""
Chemo Brain is essentially brain damage caused by the harsh chemicals required for chemo. He saw a 30 point drop in his IQ over just a few months. Since his job required high level executive functioning, which he no longer had, he was soon forced out of work and applied for long-term disability benefits.
Despite several lengthy reports and a neurocognitive assessment, the insurer denied his claim for benefits. He sought help to appeal the insurers decision, and began looking for the top disability law firm in the country. He found Fields Disability and our team of attorneys got to work on his case and filed a subsequent appeal with updated medical documentation and another letter of support from his neuropsychologist. However, the insurer stood firm in their denial. After consulting with his lead attorney, our client decided to pursue the lawsuit option.
The Fields team then filed a federal lawsuit against the insurer in District court, and the insurer soon reached out to begin negotiations. The Fields team negotiated a sizable settlement and our client was able to receive a lump sum check soon afterward. "