Case Wins Against Mutual of Omaha
Fields Disability has a proven track record of winning. When you are disabled and unable to work, the law firm you hire can make all the difference in whether you will win your case.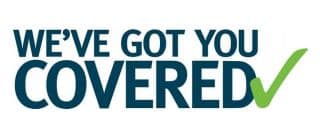 Here are just a few examples of our disability appeal case wins against Mutual of Omaha.

Licensed Practical Nurse - Arkansas City, AR
Stroke Complications
"A 54-year-old woman who formerly worked as a Licensed Practical Nurse needed to stop working following complications from a stroke. Mutual of Omaha denied her claim for long-term disability benefits because it opined that she had a pre-existing condition—hypertension, which the insurer claimed had a direct correlation to the stroke she had.
According to the group policy governing her long-term disability benefits, a preexisting condition was any Injury or sickness for which she received medical treatment for, or had medicines prescribed to her in the 12 months prior to the day she was disabled.
The attorneys at Fields Disability appealed this denial of benefits claiming hypertension is not a pre-existing condition for a stroke. Mutual of Omaha agreed and reversed its prior decision to deny benefits. "

Blowmold Operator - Little Rock, AR
Stroke with Neurological Deficits
"A blowmold operator became disabled after suffering a stroke. The man had several residual effects, including unsteadiness on his feet and optic nerve neuritis. His symptoms kept him from safely working with blowmold machinery, and his doctors took him out of work.
Mutual of Omaha paid the man short term disability benefits without any issues. Unfortunately, when the time came for Mutual of Omaha to pay the man long-term disability benefits, he was denied. Omaha stated the man could return to work and did not have any limitations.
The man hired Fields to fight Omaha's wrongful denial. The man's attorney, Michael Kemmitt, secured narrative reports from the treating doctors. One report forcefully stated the man's visual deficits would completely limit his ability to perform the blowmold operator job. The reports were submitted to Omaha along with legal and factual arguments. After a brief review, Omaha notified the man's attorneys that it would be reinstating benefits. The man received a substantial backpay check and was able to get caught up on all of his bills."

Home Loan Technician - Hayden, ID
Chronic Kidney Disease
"A woman who worked as an mortgage servicer at a financial service firm in Idaho suffered from severe kidney disease that severely limited her ability to work full-time. Her long-term disability carrier was extremely skeptical of her claim, requesting that she attend a functional capacity evaluation. Based on the results of the evaluation, the insurance company denied long-term disability benefits. They claimed that the medical information available did not provide a basis for an inability to work. She appealed on her own, but the insurance company did not reverse their decision.
The woman hired Fields Disability to sue the insurance company. After reviewing the file from the insurance company, her attorney planned a strategy to fight the decision in court. After the suit was filed, the attorney went to work negotiating a settlement based on several critical errors in the insurer's review of the claim. The insurer agreed to pay a substantial settlement to the woman. She was thrilled with the final result."

Marketing Project Analyst - Port Angeles, WA
Low Back Pain, Leg Numbness, Depression
"A Marketing Project Analyst from Washington was in a serious car accident which caused severe low back pain and leg numbness. Her condition exacerbated depression symptoms as well. She couldn't stay seated for more than a few minutes without sharp pain, so she was forced to stop work. She applied for long-term disability benefits to replace part of her income, but the insurance company denied her application because they said she could still work.
She was concerned about her lost income, so she called Fields Disability for help. Our team contacted all our client's doctors for updated medical records and for reports that specifically spoke to our client's ability to work. Our attorneys kept our client updated at all steps and drafted a strong appeal to the insurance company based on the updated medical records. The insurance company did not reverse it's decision and our attorneys filed a lawsuit in federal court. While prepping for a hearing, our attorneys agreed with the insurance company to mediate the claim, and ultimately Fields Disability attorneys negotiated a generous lump-sum settlement. Our client was happy to be done fighting her insurance company, and was pleased with the diligent advocacy from Fields Disability."

Reasearch Specialist - Suttons Bay, MI
Bilateral Carpal Tunnel Syndrome, Pain and Numbness in Hands
"A woman from Michigan worked as a research specialist for a Native American tribe. Due to her years of working she had developed carpal tunnel syndrome and associated pain and numbness in her hands. Her condition progressed to the point where she could no longer work. She was approved for short-term disability benefits but denied long-term disability. The long-term disability insurer claimed that she could work.
Needing an income to survive and unable to work, she reached out to Fields Disability. Her attorney at Fields Disability drafted and filed an appeal with the insurer which included updated medical records. The appeal was denied and her attorney immediately filed suit in federal court. Leveraging his knowledge of the file and law, her attorney was able to negotiate a settlement with the insurance company which provided her with the security that she needed."

Quality Control Inspector - Berwick, LA
Sciatica, Back Pain, Degenerative Disc Disease
"A quality control inspector at a metal shop in Louisiana began having serious back pain in 2016. He had an MRI and his doctor discovered multiple bulging disks in his back, likely due to a degenerative disk disorder. He experienced severe pain radiating down his right leg, and was unable to walk a few feet without pain. He was forced to quit work and applied for long-term disability benefits through Mutual of Omaha, but was denied. The insurance company determined that his job was "light duty" and that he was still capable of performing his job responsibilities.
Shocked with the decision and frightened by his sudden lack of income, he contacted Fields Disability for help with his appeal. The lawyers at Fields Disability closely examined our client's medical record and found that Mutual of Omaha disregarded a key report. One doctor stated that the employee "should be considered disabled from his own occupation" right in his medical report and Mutual of Omaha did not consider this statement in its analysis. After compiling additional treatment records, our attorneys filed the appeal.
The insurance company agreed that there was an error in their original decision and granted our client back-pay and continued benefits. Our client was happy to have the means to continue treatment and relieved to be done fighting against the insurance company. "