Case Wins Against Principal
Fields Disability has a proven track record of winning. When you are disabled and unable to work, the law firm you hire can make all the difference in whether you will win your case.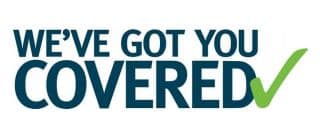 Here are just a few examples of our disability appeal case wins against Principal.

Medicare MDS Coordinator - Crystal City, MO
Multiple Sclerosis, Fatigue, Short-Term Memory Loss
"A nurse supervisor from Missouri was diagnosed with multiple sclerosis. She took medication to offset her symptoms but eventually she began feeling extreme fatigue and cognition problems. She got into a car accident because her right leg suddenly went numb. She was forced to stop working. She applied for long-term disability but was denied by the insurance company and was told she could return to work.
With her symptoms worsening and her income gone, she called Fields Disability for help. Our team gathered all our client's medical records as well as the insurance company's file. Our attorneys ordered additional neurologic evaluations. Once the evidence was strengthened, Fields attorneys sent a strong appeal to the insurer. The denial was overturned and our client received a lump-sum benefit for back-pay and was awarded ongoing monthly benefits. She was overjoyed with the help Fields Disability provided, and used the back-pay check to catch up on bills and continue treatment."

Restaurant Manager - Charlotte, NC
Type II Diabetes, Diabetic Neuropathy
"A restaurant manager became disabled after developing severe diabetic neuropathy in his feet. The numbness and pain kept him from being on his feet for extended periods of time. He was unable to work because his fast-paced job as a restaurant manager required constant standing and walking. He filed a claim for short-term disability benefits with Principal. The insurance company paid benefits to the man for a few weeks, agreeing he was unable to perform the duties of his medium-duty occupation. Without warning, the insurance company denied benefits. It stated the man could return to work.
He decided to hire Fields Disability to help him appeal Principal's decision. Our attorneys updated the man's medical records and secured disability paperwork from the man's treating physicians describing his neuropathic pain and limitations. The appeal was submitted with legal arguments regarding Principals duty to consider all of the evidence and provide a full and fair review. Shortly after the appeal was submitted, Principal overturned the denial and paid all outstanding benefits. The man was also subsequently approved for long-term disability due to the short term appeal."

Car Salesman - Durham, NC
Lupus, Mixed Connective Tissue Disease, Myositis, Degenerative Disc Disease
"Our client was a car salesman from North Carolina. He suffered from Lupus, Mixed Connective Tissue Disease, Myositis, and Degenerative Disc Disease. Unfortunately, his conditions progressively worsened until his doctors were forced to take him off work. His insurance company, the Principal, paid him long-term disability benefits for two years under the "Own Occupation" definition of disability. However, six months before the definition of disability changed the Principal started "reviewing" his case. The insurer hired private investigators to follow our client and his family, sent him to an IME, and had individuals do an "in home visit" to assess his disability. Based upon this review, the insurer cut off our client's benefits alleging he would not satisfy the new definition of disability.
He quickly reached out to Fields Disability for help fighting this decision. Our team of attorneys successfully argued that our client's condition was progressive and in fact worsening over the time Principal had paid benefits. Additionally, our team reviewed the surveillance footage from the Principal's private investigators and showed that this surveillance actually supported our client's disability claim. Lastly, our attorneys documented the numerous moments where Principal selectively cited, misstated, and ignored relevant evidence in denying benefits. After reviewing our appeal Principal reversed its decision, paid our client his back pay, and recommenced monthly benefit payments."

Nurse Anesthetist - Muskogee, OK
Spinal Fusion, Neck Pain, Back Pain

Document Processor - Detroit, MI
Cervical Disc Herniation, Fusion Surgery
"A young man who worked as a document processor for a Detroit law firm was hit by a drunk driver. As a result of the accident, he suffered from a disc herniation in his neck, cervical facet syndrome, and a cervical spine sprain. He was in constant pain. He eventually was forced to undergo surgery to fuse his cervical spine at the C4-C5 disc. Due to his condition, he was unable to continue working. His insurer, Principal Life, initially approved him for short-term disability benefits. When he applied for long-term disability benefits, Principal alleged that he was capable of performing his job and denied his benefits.
Unsure of what to do and how to live without an income, he got in touch with Fields Disability. Our attorneys began compiling all of the necessary medical records and reached out to the client's doctors to obtain narrative reports which detailed his impairments, treatment, and continuing symptoms. Our attorneys then prepared a compelling appeal to submit to the insurer. Upon review, Principal realized that they had made a mistake denying the client's benefits and they were promptly reinstated. The client was overjoyed to find out that the insurer had reversed their denial and was able to rest easy knowing that he would have income to live off of."