Case Wins Against Prudential
Fields Disability has a proven track record of winning. When you are disabled and unable to work, the law firm you hire can make all the difference in whether you will win your case.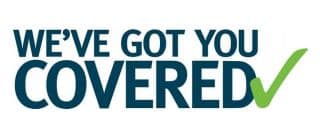 Here are just a few examples of our disability appeal case wins against Prudential.

Registered Nurse - Lawrenceburg, KY
Breast Cancer
"A registered nurse from Kentucky originally ceased working due to her diagnosis of stage IV metastatic breast cancer and all the consequential disabilities related to this life-threatening diagnosis. After 24 months of coverage, the insurance carrier terminated benefits as it claimed this registered nurse did not meet their definition of "disabled" and claimed she could perform a list of occupations.
Upset at her sudden loss of income, she called Fields Disability for help appealing Prudential's decision. The attorneys at Fields Disability contacted our client's doctors to compile reports of all of her symptoms and treatments. After only one appeal, Prudential agreed with the Fields Disability attorneys, and reversed their prior determination and administered benefit payments immediately. "

Department Store Manager - Whiteville, TN
Lumbar DDD
"A 62 year old manager at a retail store became disabled after developing degenerative disc disease in the lumbar region in her spine. Her capacity for lifting, staying on her feet, and even doing routine paperwork was significantly impaired. She applied for disability benefits through Prudential, and received benefits for about two years. However, Prudential decided the woman's conditions were not severe enough to rule out working at a sitting or sedentary-type job. The woman was shocked because she couldn't even sit for a half hour without severe back pain.
The woman hired Fields Disability to file an appeal on her behalf. We collected medical records and narrative reports to show a complete and holistic view of the claimant's conditions, restrictions, and limitations. After a brief review, Prudential reversed its decision to deny benefits and started paying the woman's claim. She was very pleased with the final result and vowed that Fields Disability would be the first call if Prudential ever tried to take her benefits away again."

Pharmacist - Acton, MA
Back Pain, Hip Pain
"A retail pharmacist from Massachusetts began having severe back and hip pain. Her doctor diagnosed her with bulging discs in her back that were radiating pain to her hip. She was approved for long-term disability benefits through her employer. The insurance company periodically asked for documentation of her treatment, and after receiving benefits for a year, her insurer said she could return to work. She sent in a written appeal, but the insurance company would not change its mind.
Upset with her insurer, and worried about her lost income, she contacted Fields Disability for assistance. The attorneys at Fields Disability obtained the entire claim file from the insurance company and all of our client's medical records to compile all of the evidence. Our attorneys sent the insurer a strong appeal which referenced key records that were previously overlooked. The insurance company reversed their decision. Our client received a lump-sum check for back-pay and receives a monthly check to offset her lost income. She is pleased with the professional representation from Fields Disability and is relieved to have her monthly income restored."

Nurses Assistant - St. Johns Bew Brunswick, OR
Sudden Knee Pain, Fibromyalgia
"A Nurse's assistant from Oregon had a minor twinge in both knees. Then, within two weeks, the pain flared up to a severe level. The nurse's job required her to help lift and move patients, and be on her feet all day. Her condition forced her to stop working. Her insurance company granted long-term disability benefits and paid her for about four months. Then suddenly they sent her a letter stating that she could return to work so the benefits were denied. She appealed to the insurance company to no avail.
Worried about her lost income, she called Fields Disability for help. The attorneys at Fields began collecting medical records from multiple doctors and physical therapists to prepare for a final appeal. With the evidence strengthened, Fields attorneys sent a strong appeal to the insurer explaining that our client could no longer work as a Nurse's Assistant. The insurance company agreed and our client received a lump-sum check for back pay, and monthly benefits through the end of the policy period. "

Licensed Practical Nurse - Bassett, VA
Multiple Sclerosis, Fatigue, Cognitive Decline
"A nurse who was experiencing fatigue, balance issues, and cognitive decline was diagnosed with multiple sclerosis. She could no longer perform her normal work duties so she applied for long-term disability benefits through her employer's insurance company. The insurance company approved her benefits, but after paying for two years, the benefits suddenly stopped.
Worried about her lost income and declining health, she contacted Fields Disability for help. The attorneys at Fields Disability obtained medical records from all of our client's doctors and obtained the claim file from the insurance company. In the two weeks before the denial was sent, our client had twenty injections due to worsening symptoms. With strong evidence compiled, our attorneys sent an appeal to the insurer.
The insurance company changed their minds and granted benefits. Our client received a lump-sum check for back pay and is receiving monthly benefits again. She is relieved to be through fighting the insurance company, and is pleased with the professional advocacy Fields Disability provided."

Sales Manager - Washington, DC
Bipolar, Depression Anxiety
"A young up-and-coming executive ceased working due to severe anxiety, depression, and bipolar disorder. His symptoms resulted in an inability to keep up with the extremely demanding mental demands of his job. Prudential reviewed his claim for approximately five months before denying benefits, claiming that he wasn't continuously disabled during the elimination period in the policy. The man was confused because he had been consistently treating with a therapist and psychiatrist who adamantly stated he should remain out of work.
The man hired Fields Disability to fight Prudential's wrongful denial. Our attorneys first ordered updated medical records from the man's therapist and psychiatrist. Then, we requested written comments from the man's treating providers regarding his conditions.
Our attorneys used that information to secure a favorable vocational report that concluded the man was unable to work at his former job. After Fields Disability submitted the appeal, Prudential reinstated benefits well before the end of the 45 day review period. The man received a substantial backpay check and was able to begin training for a low-stress future career."