Case Wins Against Reliance Standard
Fields Disability has a proven track record of winning. When you are disabled and unable to work, the law firm you hire can make all the difference in whether you will win your case.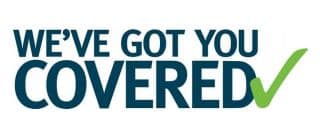 Here are just a few examples of our disability appeal case wins against Reliance Standard.

Medical Lab Technician - Fairfield, CT
Back Pain, Lumbar Radiculopathy, Spondylosis
"A medical laboratory technician from Connecticut slipped and fell at work, seriously exacerbating a previous back injury. He underwent discectomy and fusion surgery, but still experienced severe back pain and numbness in his legs. He was forced to stop work due to his symptoms. He received long-term disability benefits through his insurance at work for two years. Then, suddenly, the insurer stopped the payments and said that he no longer fit the definition of "disabled" in the policy.
Without the disability payments, his monthly income would be eliminated. He called Fields Disability for help. Our team immediately requested medical records from all our client's doctors. Fields attorneys ordered updated narrative reports which highlighted our client's condition. With the evidence strengthened, our attorneys submitted a strong appeal to the insurance company.
Unfortunately, the insurer did not change their mind, but our attorneys were not discouraged and filed a lawsuit in federal court. During preparation for arguments before a judge, our attorneys negotiated a generous lump-sum settlement. Our client was pleased with the settlement and relieved to be done fighting the insurance company."

Registered Nurse - Omaha, NE
Heart Failure
"A registered nurse became disabled when her heart function reduced to dangerously low levels. As a result, she was unable to keep up with her duties taking care of patients. Reliance Standard, her long-term disability insurer, denied the claim for the outset, stating that the medical records did not show sufficient evidence she was unable to work as of her date of disability.
Not sure what he should do, she reached out to Fields Disability. Her attorney went right to work requesting detailed narrative reports from the woman's cardiological care team. Additionally, the attorney assisted the nurse in drafting a sworn statement discussing the events leading up to her disability. The insurance company reversed their decision and paid all past-due benefits. The woman was so impressed with her attorney at Fields Disability that she hired him to represent her on an ongoing basis."

Payroll Supervisor - Neptune City, NJ
Renal Failure, Atrial Fibrillation, Diabetes, Hypertension, Depression
"A woman from New Jersey had a great job as a payroll supervisor at a company in New Jersey until she deleveloped renal failure, atrial fibrillation, diabetes, hypertension, and depression. Her condition required a hospital stay during which she developed respiratory failure and had to be kept alive by a ventilator. In addition, she required dialysis. Her condition later recovered and she was transferred to a rehab facility. Clearly, she could no longer work. Reliance Standard, her long-term disability insurer initially accepted her claim and paid benefits. The insurer later denied her claim stating that she had recovered enough to perform the duties of any occupation.
Not knowing how to fight the insurance company, she reached out to Fields Disability. Her attorney at Fields Disability began updating the client's medical records to provide the full scope of the client's condition. Once the records were compiled, he drafted a winning appeal which led the insurance company to overturn their denial and reinstate her benefits. The client felt a huge sense of relief knowing that she had gotten her benefits back."

Marketing Supervisor - Orlando, FL
Mitral Valve Disease, Paroxysmal Atrial Fibrillation, Hypothyroidism, Hypertension, Anemia, GERD, Thyroid Cancer, Endocarditis, Brain Tumor, Hodgkin's Lymphoma
"Our client was a marketing supervisor from Virginia suffering from Mitral valve disease, Paroxysmal atrial fibrillation, Hypothyroidism, Hypertension, Anemia, GERD, Thyroid cancer, endocarditis, brain tumor, and Hodgkin's lymphoma. Her doctors took her off work and she began receiving long-term disability benefits through her employer's plan with Reliance Standard.
After the definition of disability changed under her policy, Reliance Standard discontinued her benefits, asserting she could perform various other occupations despite her disabling conditions. Concerned, she turned to Fields Disability for help. The Fields attorneys worked with our client to build an appeal establishing the insurer failed to consider all of the relevant evidence, failed to properly consider he favorable Social Security award, and failed to establish our client was capable of performing these additional occupations. After receiving our appeal, Reliance Standard reversed its denial, paid our client her backpay, and commenced payment of her monthly benefits."

Registered Nurse - Greentown, PA
Chronic Neck Pain
"A nurse became disabled after developing severe nerve pain resulting from multilevel disc herniation and a failed cervical fusion. It affected her ability to help her patients and she left work permanently because she could no longer provide the requisite level of care. The insurance company sporadically paid benefits, occasionally cutting the woman off pending updated medical records. However, the insurer sent the woman a letter informing her she could perform a full array of sedentary work. The woman was alarmed, because all of her doctors agreed that she was completely disabled and unable to return to any work. She had no idea where the notion that she could return to work came from.
Fields Disability filed an appeal on the woman's behalf. We closely examined the information the insurer used to deny the woman's claim. We determined that it failed to properly examine the medical records from the woman's orthopedic doctor. We secured a medical source statement from the orthopedic doctor and a narrative report from a consulting physician. After submitting the reports with the appeal, the insurer quickly overturned its decision to deny benefits and reinstated the woman's claim. The woman was thrilled with the decision and was thankful for Field's help."

Engineer - Sun Lakes, AZ
Electrocution, Dementia
"Our client was an engineer from Arizona. He suffered a series of electrical shocks triggering multiple cognitive and functional deficits. Further, while receiving treatment for neuropsychological conditions, he was diagnosed with dementia. Unfortunately, Reliance Standard, through the third party administrator The Matrix, denied his claim for long term disability benefits. The Matrix commissioned a medical record review and relied on that review over multiple exams and clinical documentation from our client's treating doctors.
Our client reached out to Fields Disability to help him appeal this decision. Fields Disability secured narratives from multiple treating providers, responding to the Matrix's denial; and an expert opinion from an independent vocational expert documenting that he could not perform any other substantial work, let alone his own occupation. After reviewing our appeal, Reliance Standard reversed its decision, paid almost a full year's worth of back benefits and has commenced monthly payments."