Case Wins Against Sedgwick
Fields Disability has a proven track record of winning. When you are disabled and unable to work, the law firm you hire can make all the difference in whether you will win your case.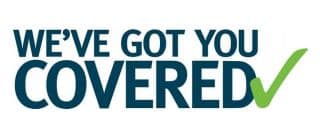 Here are just a few examples of our disability appeal case wins against Sedgwick.

Technical Services Assistant - Walker, LA
Low Back Pain
"A Technical Service Assistant was unable to work due to severe back pain that impaired her ability to sit and stand comfortably at work. She submitted a claim for short-term disability to Sedgwick, who paid benefits for just two weeks before denying her. In the denial letter, Sedgwick stated the woman's medical records failed to show she was disabled. For months prior to leaving work, the woman had tried everything from a standing desk to pain medications to continue working. She knew in her current condition returning to work simply was not possible.
She hired Fields Disability to file an appeal of Sedgwick's decision. Our attorneys gathered medical evidence and disability paperwork from the woman's two treating doctors stating that she was unable to perform her work as a technical services assistant. Our attorneys submitted that information along with a legal memorandum arguing the woman could not return to work due to her conditions. After a brief review, Sedgwick overturned its decision and reinstated benefits. The woman was able to use the short-term disability back payment to continue treatment with her doctors and eventually resume work with her employer. "

Registered Nurse - Pineville, LA
Depression, Narcolepsy
"A registered nurse from Louisiana started having uncontrollable drowsiness. He was consistently getting seven hours of sleep but the symptoms persisted. He tried reducing his hours and various medications but nothing helped. He was forced to stop working. He applied for short term disability benefits through his employer but was denied because, despite strong records from his neurologist, the insurance company said he did not have a specific test performed.
Upset and worried about his lost income, he called Fields Disability for help. Our attorneys gathered the claim file from the insurance company and medical records from our client's doctors. Fields attorneys asked one of our client's doctors for a summary of their findings and the doctor provided a letter saying the narcolepsy was lifelong and disabling. With strong supporting evidence, Fields attorneys filed an appeal to the insurer and the decision was overturned. Our client received a lump sum for short-term benefits and is now working with Fields Attorneys on a long-term disability claim. He is pleased with the professional advocacy Fields Disability continues to provide."

Delivery Driver/Sales Representative - Browns Summit, NC
Back Pain, Complications from Back Surgery
"After a delivery driver from North Carolina had spinal fusion surgery, he tried to return to work but the pain was too great. He exhausted his short-term disability benefits and applied for long-term benefits through Sedgwick. Despite a report from his doctor that his condition was worsening, Sedgwick denied his claim for long-term disability benefits.
Frustrated and scared that his income was in jeopardy, he contacted Fields Disability for help with an appeal. Fields attorneys compared doctors' recommendations to our client's job description. Our client's doctors were recommending that he should not lift more than ten pounds, but his job description said he was required to lift more than fifty pounds regularly.
Additionally, Sedgwick ignored the doctor who advised that our client's condition was worsening. Fields Disability attorneys compiled the medical evidence and submitted an appeal to Sedgwick. The insurance company ultimately overturned their decision and our client was enjoying his monthly long-term disability benefits. He was impressed with our attorneys' professionalism and is working with them to submit an application for Social Security Disability benefits."