Case Wins Against The Hartford
Fields Disability has a proven track record of winning. When you are disabled and unable to work, the law firm you hire can make all the difference in whether you will win your case.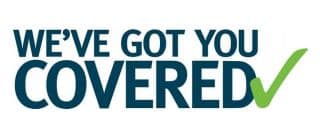 Here are just a few examples of our disability appeal case wins against The Hartford.

Quality Control Supervisor - Milan, IN
Anxiety, Depression, Bipolar II
"Our client worked as a quality control manager for many years prior to becoming disabled due to severe anxiety, depression and bipolar symptoms. After several months of mental health treatment, his doctors recommended he leave work to focus on treatment. His long-term disability insurance company fought his claim from the very beginning, claiming that the man was able to perform his job.
The man hired Fields Disability to sue the insurance company. The insurance company initially tried to settle the case against the man for a very small amount of money. After several rounds of negotiation, the insurance agreed to pay the man a large portion of the benefits he was owed throughout the life of his claim. Our client was very happy with the representation he received and glad he chose Fields Disability."

Dispatcher - Waipahu, HI
Chronic Pain Disorder, Cervical Myelopathy, Carpal Tunnel Syndrome, Spinal Stenosis with Myopathy, Failed Back Surgery, Back Pain, Major Depression, Severe Anxiety, Insomnia.
"Our Client had worked as a Dispatcher at Disney World Services before becoming disabled and unable to work in 2017. Our client was approved for and received short-term disability benefits, which ran from his date of disability, through its exhaustion.
After the expiration of his short-term benefits, our client became eligible for long-term disability benefits from his policy's carrier, Hartford Life and Accident Insurance Company. He applied for long-term disability benefits, but his application was denied by The Hartford. The Hartford denied our client's long-term benefits because it determined he did not meet the definition of "Disability" and the medical information it had did not support an inability to perform his Own Occupation.
Our client was removed from work on the advice of his treating providers, as his conditions were debilitating enough to prevent him from being able to perform the essential duties of his Own Occupation, as defined in The Hartford's policy.
Upset at his sudden loss of income, he called Fields Disability for help appealing The Hartford's decision. The attorneys at Fields Disability contacted our client's doctors to compile reports of all of his symptoms and treatments. The attorneys pulled together and submitted a comprehensive appeal. After a short period of time, The Hartford decided to overturn its previous denial of benefits, and retroactively paid our client back all his long-term disability benefits immediately. "

Home Theater Install Technician - Mesa, AZ
Chronic Back Pain, Neck Pain
"A Home Theater Install Technician was unable to continue working due to disabling low back pain. Based on his disabilities, and his inability to work, he applied for long-term disability benefits, which was approved by The Hartford Life and Accident Insurance Co.
Our client received benefits until his long-term disability claim was terminated by Hartford by a letter. In Hartford's denial letter, it stated, without considering Claimant's current and progressing disabilities, he was able to perform the essential duties of Any Occupation.
The Fields Disability attorneys collected all the medical records and opinions of our client's doctors and submitted a comprehensive appeal. After receiving the appeal, The Hartford Life and Accident Insurance Company was forced to agree the man was disabled and reinstated benefits immediately. "

Network Communications Tech - Port Jefferson, NY
Neck Pain, Back Pain, Hip Pain, Complications from Back and Hip Surgery, Cognitive Issues
"A Network Communications Technician from New York was in a car accident. Because of the accident he had two spinal fusions and microfracture surgery on his hip. He also suffered memory issues and trouble concentrating after the accident. He was forced to stop working and received long-term disability benefits for seven years through his employee benefits plan. The insurance company sent him a letter after seven years of benefits that stated he would no longer receive benefits because he could return to work.
He contacted Fields Disability for help. Our team contacted all our client's treating physicians and obtained a comprehensive medical history. We contacted physicians for additional medical reports supporting our client's case. Our attorneys reviewed the medical records and drafted a strong appeal to the insurer. The insurance company changed their mind and our client received a lump-sum payment for back-pay and ongoing monthly benefits. He was relieved to be through fighting the insurer, and was happy to have his income restored."

Hotel Manager - Denver, CO
Dysautonomia
"Our client was a young man who worked as a hotel manager in Colorado for a major hotel chain. He developed dysautonomia, as well as some associated diseases that affected his ability to work in any capacity. He submitted a claim to his insurance company, and was paid benefits during the ""Own Occupation"" period of the policy.
However, when the definition changed to ""Any Occupation"", the man was denied continuing benefits. The insurance company said the man would be able to perform a number of desk jobs. The man hired Fields Disability to sue the insurance company in federal court.
Our attorneys developed a number of arguments to challenge the insurer's decision. Fields Disability successfully negotiated a large settlement leveraging the insurance company's errors. The man was thrilled and was able to help bring his parent's past-due mortgage up to date and avoid foreclosure."

Medical Lab Technician - Washburn, ND
Neuropathy, Diabetes, Leg Pain
"A medical lab technician from Minnesota began experiencing leg pain associated with diabetes. Eventually, she began losing sensation in her legs. Sitting or standing for long periods became extremely painful and she was forced to stop working. Her insurer at work approved her for monthly long-term disability benefits. After a decade of receiving benefits, the insurance company stopped payment saying that she no longer fit their definition of "disabled."
Shocked that her benefits had suddenly been cut off, she contacted Fields Disability for help. Our attorneys gathered all of the documents from the insurance company and our client's doctors to compile strong evidence against the insurer. The insurance company based their denial on one doctor's report which had multiple mistakes and typos. Our attorneys sent a strong appeal to the insurance company but the insurer did not reverse it's decision and the Fields Disability attorneys filed a lawsuit to fight for our client. During preparations for trial, our attorneys negotiated a generous lump sum settlement. Our client was pleased with the settlement check and happy with the professional advocacy Fields Disability provided."