Case Wins Against The Standard
Fields Disability has a proven track record of winning. When you are disabled and unable to work, the law firm you hire can make all the difference in whether you will win your case.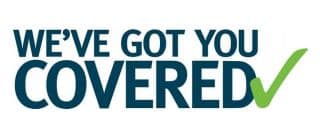 Here are just a few examples of our disability appeal case wins against The Standard.

Airplane Painter - Wichita, KS
Goodpasture Syndrome
"A Kansas woman had worked as an airplane painter for several years before developing severe kidney dysfunction. It turned out that she had developed Goodpasture Syndrome as a result of poisoning from the industrial paints she had been using for work. As her conditions continued to degrade, she applied or and was approved for long-term disability benefits. She remained on benefits for over nine years. Recently, she underwent a double kidney transplant. As soon as her condition stabilized after the surgery, the insurance company cut off her long-term benefits, claiming she was no longer disabled.
The woman attempted to appeal the insurer's decision on her own, but they denied her appeal. Knowing she needed help with the next step, she retained the disability attorneys at Fields Law Firm. Our team of attorneys got to work on her case right away, filing a lawsuit against the insurance company in federal court. Faced with the mounting litigation, the insurer was forced to come to a settlement agreement. Our client was soon able receive a check in the mail, and focus on her ongoing recovery. "

Internal Auditor - Covina, CA
Multiple Sclerosis
"A man from California suffered from multiple sclerosis which caused him significant fatigue that prevented him from working. His long-term disability insurer, The Standard Insurance Company, initially accepted and paid his claim for long-term disability benefits. Later on, they denied his claim arguing that he had the functional capacity to perform a sedentary occupation.
Not knowing what he was supposed to do, he found the attorneys at Fields Disability. His attorney at Fields went right to work. He reviewed all of the records from the insurance company and went to work getting updated records. With updated records and a full understanding of the insurance company's arguments, his attorney drafted a winning appeal which forced the insurance company to reinstate benefits. The client felt an incredible sense of relief knowing that he had an income on which to support himself and his family. "

Warehouse Worker and Forklift operator - Montgomery, MS
Intractable Migraines
"A Mississippi man who worked in a warehouse and drove a forklift suddenly developed excruciating, intractable migraine headaches. His headaches, at times, became so penetrating he couldn't see straight nor maintain his balance, and would frequently need to sit down until these terrifying episodes would go away. His doctors ordered MRI scans which did not reveal abnormalities in his brain. Bravely, he continued with his job but, eventually, out of fear of hurting fellow co-workers, not to mention damaging one of the businesses few forklifts, he filed for disability with The Standard who, thankfully, granted disability payments for a period of time. After a medical review and discovering a lack of abnormal findings on MRI or CT scans, The Standard made the decision to discontinue benefits and cease disability payments.
He needed help working with the insurance company and came to Fields Disability. Our attorneys gathered supporting documentation from his medical providers, and built a flawless case to support his claim for long-term disability benefits. Our team of attorneys presented an appeal asserting that The Standard selectively ignored evidence in his records and failed to properly recognize his client's debilitating migraines, which qualified him as disabled under the policy. The Standard overturned its decision, granting the long-term disability benefits he deserved. He was happy with the result and soon began to receive regular checks in the mail."

Health Care Coordinator - Spring Hill, TN
Seizure Disorder, Fibromyalgia, PTSD, Narcolepsy, Post-Concussive Syndrome, TBI, Sleep Apnea, Celiac Disease, IBS
"A 38 year old female worked as a Health Care Coordinator, a job she thoroughly enjoyed as it permitted her to interact with and help people who are in need. Her job was demanding as it required her to constantly be on her feet, interfacing with people with mental health issues. While she wasn't a trained psychiatrist, her job required her to provide a preliminary diagnosis so that the patient could be directed to the proper doctor for treatment. Analysis and an positivity were at the heart of her job as she worked with people that sometimes were in a state of deep depression.
Unfortunately, she began experiencing tremendous dizziness and fatigue which, over time, evolved into full-blown fainting spells. Understandably, this made doing her job nearly impossible and she saw a doctor for help. She was diagnosed with seizure disorder and fibromyalgia and was advised that she should be extraordinarily cautious in performing the duties of her job. She continued with her job for several months, but eventually it became impossible to maintain the stamina the job required and she determined to file for disability.
The disability carrier made payments for a brief period, but then suddenly and without any warning, issued a denial. Fearful that she would be unable to take care of herself and her children, she hired the Fields Disability. Our attorneys collected supportive records and reports from her medical doctors and filed an appeal, which the disability carrier reviewed and reversed its denial. This client was overjoyed that she would now have money to take care of herself as she strives to figure out, with her doctors, how she can get better and return to work. "

University Clerk - Wallingford, CT
Herniated Discs, Sciatica
"An office clerk at Yale University experienced serious pain due to sciatica and herniated discs in her back. Due to her condition, she was unable to continue in her job and was awarded long-term disability benefits in 2014 through her insurer. After receiving benefits for two years, the insurance company sent a letter in 2016 informing her that she no longer met their definition of "disability." The insurance company based this decision on an opinion from a doctor who she had never seen. The woman appealed, and the insurance company repeatedly delayed the appeal process before denying benefits again.
Upset and anxious about the sudden loss of income, she contacted Fields Disability to assist in contesting the decision from the insurance company. Our attorneys examined the medical records and found that nothing had changed with our client's diagnosis. The doctor hired by the insurance company made his decision without considering the strong medical evidence that our client was disabled and unable to work.
The Fields Disability team filed suit against the insurance company. During preparations for trial, we negotiated a settlement for our client, who was elated with the resolution of the case and happy to enjoy the settlement check. She was pleased with our speedy, professional approach and decided to work with us on her Social Security disability appeal as well."

Director of Cyber Security - Suffield, CT
Chronic Migraines, Fatigue, Type 2 Diabetes, PTSD, Severe Spine, Joint Pain.
" A Connecticut man had spent years serving his country in the National Guard and Peace Corps before working his way up to become the Director of Cyber Security at an investment firm. Unfortunately, he had developed several serious health conditions during his prior adventures, including chronic migraines and fatigue, type 2 diabetes, PTSD, and severe spine and joint pain. The man also had recently contracted Lyme's disease, and was forced to undergo extensive medical care before he was able to return to work. Around the same time, the man was also forced to undergo surgeries to repair his spine and knee. Possibly because of his ongoing conditions, his employer heartlessly laid him off in 2016.
The man knew he was in serious financial risk because of his conditions. He needed to apply for benefits, but wanted to make sure his applications would be successful. Thankfully, he heard that Fields Disability had the best team of attorneys who specialized in fighting for disability benefits. He called our office, and was able to speak with an attorney about his case right away. The Fields team got to work on his application, coordinating with his numerous physicians and specialists to gather the perfect medical opinions. With our help, he was granted Social Security benefits within the year.
The Fields team also filed for Long and Short Term Disability benefits from his employer's insurance company, The Standard. However, as insurers often do, they unfairly denied both his LTD and STD applications. The Standard based their decision on an unfounded claim that our client was capable of performing the material duties of his occupation.
Our attorneys struck back with strongly worded appeals asserting that The Standard had failed to properly consider the combined effects of our client's impairments, and chastising them for neglecting to conduct an independent review of his medical records. Bending under our legal arguments, The Standard soon reinstated our client's STD benefits, including back pay. They also agreed to grant our client LTD benefits, and he began receiving checks in the mail within days of the decision. "