Fields Disability has a proven track record of winning. When you are disabled and unable to work, the law firm you hire can make all the difference in whether you will win your case.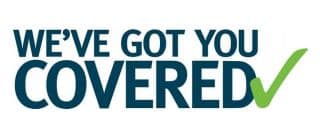 Here are just a few examples of our disability appeal case wins against Unum.

Associate Coordinator - Reno, NV
Lumbar Neuropathy
"A 56-year-old client who worked in a highly physically demanding job suffered from degenerative disc disease which resulted in lumbar neuropathy which, at times, was very debilitating. Actually, his doctors imposed fairly lax restrictions, but as the pain increased, imposed restrictions and limitations, particularly with sitting, walking, standing, bending, pushing pulling and reaching, to name a few, which rendered him disabled and unable to work. He applied for disability, which was granted but only temporarily, when the insurance carrier told him he should be able to return to work and discontinued benefits.
On his own, he tried to persuade the disability carrier to change his decision and grant him the much-needed disability benefits, while he went through physical therapy and treatment with the hopes of returning to the workforce. The disability carrier refused, and he hired Fields Disability who obtained the necessary medical support to force the disability carrier to reverse its position. "

Retail Store Manager - Haysville, KS
Back Pain, Knee Pain, Hip Pain
"A retail store manager from Kansas began having serious back pain and knee pain. MRIs showed bulging discs in her back and that she needed knee surgery. She was forced to stop working due to the surgery and did not recover enough to return to work as a store manager. She received long term disability benefits from her employee insurance plan for a few months, but the insurer stopped payments because she apparently had not supplied enough evidence of her disability. She submitted an appeal, but the insurer upheld their decision to stop paying.
Worried for her lost income and still unable to work, she called Fields Disability for help. Our attorneys reviewed her claim file and determined she had a good claim. Our client wanted to keep her costs low, so our team pursued a quick resolution without incurring a court filing fee. Ultimately, our attorneys negotiated a generous lump-sum settlement before a lawsuit needed to be filed. Our client was pleased with the result and is happy to use her settlement check to continue her treatment."

Accounts Receivable Representative - Las Vegas, NV
Non-Union of Right Ulnar Shaft Fracture, CTS, Fractured Vertebrae, Cognitive Deficits, Mental Health Concerns
"A Nevada woman had worked as an Accounts Receivable Clerk for many years before she was involved in a serious car accident. She suffered numerous injuries in the accident including a compound fracture of her right ulna and a traumatic brain injury. She ended up undergoing four failed surgeries on her right forearm, and eventually underwent a fifth surgery which just barely managed to stabilize her condition.
However, she suffered from persistent pain and immobility in her right arm. She had also developed carpal tunnel syndrome, cognitive deficits, and a variety of mental health conditions after the accident and subsequent recovery. She applied for long-term disability benefits from her insurance carrier, but was denied upon application. In their denial letter, the insurer claimed that her conditions had improved to the point where she could return to work.
Knowing she needed help, and having just given birth to a baby son, the woman sought out help. She contacted Fields Disability, and quickly signed on our team of disability attorneys to appeal the insurer's denial decision. We gathered extensive medical documentation of her recovery and functional capabilities, outlining the path of her recovery. In addition, we secured a functional capacity assessment from her physical therapist, a narrative report from her primary care physician, and a specialized vocational report from a third party expert.
The Fields team ended up submitting hundreds of pages of exhibits with our already lengthy appeal proving our client's disabled status. The insurer was forced to review all of the documentation, and upon consideration overturn their prior denial of our client's benefits. Back pay check in hand, the woman was able to fall back on her now reinstated benefits, focus on her recovery and care for her newborn son."

Broadband Technician - Spartanburg, SC
Bilateral Shoulder Issues
"A broadband technician suffered tears bilaterally in his shoulders. He filed a disability claim and was paid benefits for several years until the insurance company denied the man's benefits stating that there was no evidence to show he was unable to work. The man was confused because he had just undergone a major surgery on one of his shoulders. He submitted his own appeal which was quickly denied.
He hired Fields Disability to negotiate a settlement with the insurance company. After preparing for a lawsuit and spotting a number of mistakes in the insurance company's review, we reached out to the company's senior legal counsel to pursue pre-litigation settlement. The insurance company quickly agreed to pay our client a substantial sum of money. "

Legal Secretary - Washington, DC
Chest Pain, Dyspnea with Exertion, Heart Transplant, Hip Replacement, Amyloidosis, Loss of a Leg
"A legal secretary was forced to stop working at a Washington D.C. law firm due to her disabling chest pain, dyspnea and hip/leg replacement surgeries. Sometime after her exhaustion of short-term disability benefits, she applied for long-term disability benefits, which was approved by Unum.
Our client was receiving long-term disability benefits until Unum preemptively terminated her benefits. The attorneys at Fields Disability contacted our client's doctors to compile reports of all of her symptoms and treatments and appealed the decision to terminate benefits. Upon further review, and as a result of the Fields Disability attorney's appeal, Unum reversed its decision to terminate and issued payments immediately. "

Registered Nurse - Plano, TX
Lumbar, Cervical Disc Disease
"A nurse became disabled after developing degenerative disc disease in at the lumbar and cervical regions in her spine. Her capacity for lifting patients, staying on her feet, and even doing routine paperwork was significantly impaired. Unum, however, decided the woman's conditions were not severe enough to rule out working as a nurse. She knew returning to work as a nurse was unsafe for both her patients and herself.
The woman hired Fields Disability to file an appeal on her behalf. Our attorneys assembled the medical records to present a complete and holistic view of the claimant's conditions, restrictions, and limitations. Additionally, we submitted two narrative reports including and independent medical review and a strong report from the woman's treating provider. After a brief review, Unum reversed its decision to deny benefits and started paying the woman's claim. She was thrilled to receive a substantial backpay check, as she had been without income for roughly a year."