Fields Disability has a proven track record of winning. When you are disabled and unable to work, the law firm you hire can make all the difference in whether you will win your case.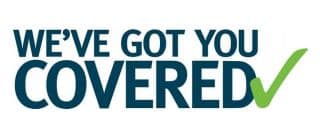 Here are just a few examples of our disability appeal case wins against Voya.

Classroom Teacher - Minneapolis, MN
Head Injury
"A Minnesotan employee had worked as Classroom Teacher for a public school before becoming disabled after suffering a head injury following a motor vehicle accident. By an impersonal letter, her long-term disability insurance carrier notified this teacher that her disability benefits were denied because she no longer met the definition of "Disability." The insurance carrier claimed that there was no medical evidence to support this teacher's inability to perform the Material and Substantial duties of her Regular Occupation.
Upset at her sudden loss of income, she called Fields Disability for help appealing the insurance carrier's decision. The attorneys at Fields Disability contacted our client's doctors to compile reports of all of her symptoms and treatments, as well as narrative reports. After submitting her appeal, the insurance carrier determined to reverse its previous decision and issued a check for the months it failed to pay this teacher. "

Call Center Manager - Sioux City, IA
Fibromyalgia
"A woman who worked as an Call Center Manager in Iowa became disabled after a long struggle with fibromyalgia. Her chronic pain severely limited her ability to work and focus on managing her employees. She applied for disability benefits, but the long-term disability carrier was extremely skeptical of her claim. After receiving a denial, the woman filed three separate appeals on her own. The insurance company denied each and every one, stating the medical information available did not provide a basis for an inability to work.
The woman hired Fields Disability to sue the insurance company. After reviewing the file from the insurance company, her attorney noted several flaws in the review process. After the suit was filed, the attorney went to work negotiating a settlement based on several critical errors in the insurer's review of the claim. The insurer agreed to pay a substantial financial award to our client, who was extremely pleased with the settlement."

Electrical Technician - Spotsylvania, VA
Glioblastoma
"Our client was an Electrical Technician from Virginia who suffered from Glioblastoma. He developed symptoms overt ime and after it was diagnosed he was removed from work by his treating doctors. Our client then applied for long-term disability benefits through his employer's plan with Voya administered by ReliaStar. Regrettably, the insurer denied our client's claim for benefits asserting that treatment our client received prior to applying for benefits barred his claim as "pre-existing."
Our client reached out to Fields Disability for help fighting this denial. Our attorneys examined all of our client's medical records and all of the documentation utilized by the insurer in denying benefits. Next, our team drafted an appeal outlining that the pre-existing condition limitation did not apply to this case based upon the objective evidence contained within the file and the opinions of the treating doctors.
Unfortunately, prior to submitting this claim, our client passed away from his debilitating Glioblastoma. Our attorneys submitted the appeal and argued that claimant's family was entitled to the Survivor Benefit available under the relevant Policy in addition to our client's back pay for wrongly denying this claim. After receiving and reviewing our appeal, the insurer paid our client's family his back pay and the Survivor Benefit."

Sales Representative - Henderson, NV
Pulmonary Embolism, Chonic Fatigue, Chronic Pain
"A man from Nevada worked as a sales representative for a vacation company. He suffered from pulmonary embolism which disabled him from any work. In addition to the pulmonary embolism, he also suffered from chronic fatigue and chronic pain. His long-term disability insurer initially accepted his claim. After paying benefits for two years, they denied his claim. They asserted that the client had the functional capacity to work a sedentary job.
Frustrated and not sure how to fight the insurance company, he found the attorneys at Fields Disability. His attorney at Fields reviewed all of the records the insurance company had and began getting updated records to provide. During the appeal process, our client was approved for Social Security Disability which created a large overpayment claim. With the remaining exposure on the claim smaller than the overpayment, his attorney worked with the insurance company to have the overpayment waived. Our client was elated that he would not have to pay back all of that money to the insurance company and was even more relieved to be done with the insurer. "

Child Support Officer - Isanti, MN
Lower Extremity Lymphedema
"A woman who worked as a Child Support Officer for her local county was denied disability benefits after becoming unable to work due to her battle with lower extremity lymphedema. This condition caused severe swelling in her legs that affected her gait and her ability to balance, which caused her to fall frequently. The woman also suffered from depression and had significant cognitive impairments, including memory problems and inability to concentrate.
She was confused and distraught about the denial of her benefits. The woman knew she needed to appeal the denial but her insurance policy was complex and she was unsure of the process. The attorneys at Fields Disability helped the woman with her case from beginning to end. We reached out to three of our client's treating physicians to get the information needed to reverse the insurance company's denial. Our client found peace in knowing that she would not have to worry about paying her bills."