Fields Disability has successfully recovered millions of dollars for our disabled clients throughout the United States. Our long-term disability litigation experience is matched by very few other law firms in the country and has earned us a national reputation.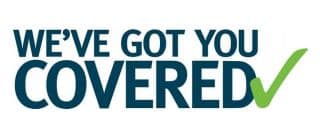 Here are just a few of our lawsuit wins for our clients around the United States.


Insurance companies are not named in our lawsuit results due to confidentiality agreements. Please contact us for more information regarding our litigation experience with specific disability insurance companies.

Quality Control Supervisor - Milan, IN
Anxiety, Depression, Bipolar II
"Our client worked as a quality control manager for many years prior to becoming disabled due to severe anxiety, depression and bipolar symptoms. After several months of mental health treatment, his doctors recommended he leave work to focus on treatment. His long-term disability insurance company fought his claim from the very beginning, claiming that the man was able to perform his job.
The man hired Fields Disability to sue the insurance company. The insurance company initially tried to settle the case against the man for a very small amount of money. After several rounds of negotiation, the insurance agreed to pay the man a large portion of the benefits he was owed throughout the life of his claim. Our client was very happy with the representation he received and glad he chose Fields Disability."

Broadband Technician - Spartanburg, SC
Bilateral Shoulder Issues
"A broadband technician suffered tears bilaterally in his shoulders. He filed a disability claim and was paid benefits for several years until the insurance company denied the man's benefits stating that there was no evidence to show he was unable to work. The man was confused because he had just undergone a major surgery on one of his shoulders. He submitted his own appeal which was quickly denied.
He hired Fields Disability to negotiate a settlement with the insurance company. After preparing for a lawsuit and spotting a number of mistakes in the insurance company's review, we reached out to the company's senior legal counsel to pursue pre-litigation settlement. The insurance company quickly agreed to pay our client a substantial sum of money. "

Airplane Painter - Wichita, KS
Goodpasture Syndrome
"A Kansas woman had worked as an airplane painter for several years before developing severe kidney dysfunction. It turned out that she had developed Goodpasture Syndrome as a result of poisoning from the industrial paints she had been using for work. As her conditions continued to degrade, she applied or and was approved for long-term disability benefits. She remained on benefits for over nine years. Recently, she underwent a double kidney transplant. As soon as her condition stabilized after the surgery, the insurance company cut off her long-term benefits, claiming she was no longer disabled.
The woman attempted to appeal the insurer's decision on her own, but they denied her appeal. Knowing she needed help with the next step, she retained the disability attorneys at Fields Law Firm. Our team of attorneys got to work on her case right away, filing a lawsuit against the insurance company in federal court. Faced with the mounting litigation, the insurer was forced to come to a settlement agreement. Our client was soon able receive a check in the mail, and focus on her ongoing recovery. "

Team Lead for Financial Reporting - Aurora, CO
PTSD, Depression, Anxiety
"A young man from Pennsylvania that, despite having endured significant trauma as a child, was able to secure a great job in the financial industry. Eventually, his past trauma caught up with him and his post-traumatic stress disorder became too much for him to maintain his work. His long-term disability insurer initially paid short-term disability but denied long-term disability benefits. They later denied the claim, arguing that the medical information did not show that he was disabled.
Not knowing what he was supposed to do, he found the attorneys at Fields Disability. His attorney at Fields drafted an appeal which questioned the insurance company's rationale for denying the claim and provided additional medical support highlighting his significant mental health difficulties. On appeal, the insurance company upheld their decision to deny the claim. After being denied on appeal, his attorney reached out the insurance company and settled the claim without resorting to litigation. The client was very happy to know that he would be receiving a settlement rather than going forward with litigation. "

Automation Technician - North Las Vegas, NV
Neck Pain, Back Pain, Facet Syndrome, Disc Displacement
"A stage-show automation technician was in a car accident when another driver ran a red light. He experienced severe back-pain after the accident and imaging of his spine showed damage at multiple locations. He could no longer continue working because his job required lifting heavy automated components. His employer-provided disability insurer gave him monthly benefits for a couple of years, but then they suddenly stopped paying because he no longer fit their definition of "disabled."
Unable to return to work, he contacted Fields Disability for help. Our team obtained over 2000 pages of medical records and ordered updated reports from our client's doctors to support the claim for benefits. Our attorneys compiled the evidence and sent a strong appeal to the insurer. The insurance company did not overturn the decision, but our attorneys filed a lawsuit in federal court. During preparations for a hearing, Fields attorneys negotiated a generous lump-sum settlement. Our client was pleased with the check and happy with the professional advocacy from Fields Disability."
OUR STRENGTH ON YOUR CASE®