Nosotros obtenemos resultados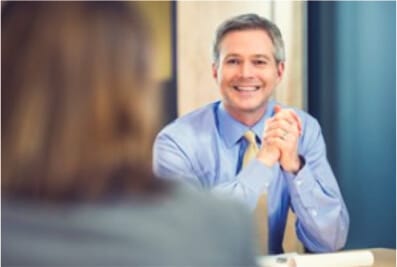 Lo que nos diferencia:
El bufete de abogados Fields tiene un historial probado de victorias. Cuando se lesiona en el trabajo o se incapacita para trabajar, los abogados que contrata pueden marcar la diferencia en si ganará su caso y obtendrá los beneficios que merece.
Vea lo que dicen nuestros clientes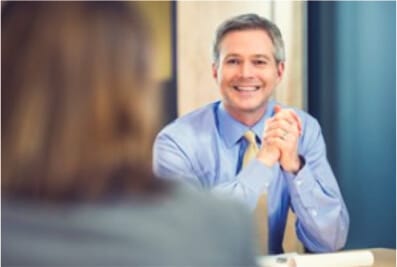 Todos los días, nuestros abogados ayudan a las personas de todo Minnesota a recuperar los beneficios, y con nuestra Solución Todo en Uno para Lesiones Laborales, contamos con el equipo legal para manejar reclamos adicionales que pueden ayudarlo a maximizar su recuperación mientras que al mismo tiempo cuidamos a sus clientes. intereses a plazo. Somos el bufete de abogados exclusivo en Minnesota que cuenta con el equipo legal de compensación para trabajadores que protege sus derechos
Aquí están solo algunas de las historias de éxito de nuestros clientes.

$150,000 – Melissa – Lindstrom, MN
A woman working at an adolescent treatment facility slipped on water and twisted her back. As a result of the injury, she suffered a disc herniation in her low back and had to undergo a fusion surgery. The workers' compensation insurer sent the woman to an Independent Medical Examiner, who concluded that the woman's back condition was due to pre-existing back problems. The Independent Medical Examiner believed that her need for surgery and her inability to work had nothing to do with her work injury. The team at Fields Law Firm fought back and was able to secure a $150,000 settlement from the employer and its workers' compensation insurer.

$112,500 – Nadine – Rosemount, MN
A woman working for a canine boarding kennel suffered a disc herniation in her low back when a large dog knocked her over. Doctors treated her injury conservatively with injections and physical therapy. At one point, her doctors contemplated a surgical procedure, but the woman ultimately decided not to undergo surgery. The effects of her work injury left her unable to perform her work at the boarding kennel or any other work. After receiving 130 weeks of Temporary Total Disability benefits, the maximum amount allowed under Minnesota law, Fields Law Firm helped the woman to pursue a claim for Permanent Total Disability Benefits. We were able to secure a large settlement for future wage loss benefits and as part of the settlement, the workers' compensation insurer remains responsible for reasonable and necessary medical treatment related to her work injury.

$126,000 – Troy – Minneapolis, MN
A man working as a laborer for a recycling plant suffered a severe injury to his low back when he was setting up Gaylords. His symptoms extended into his right lower leg. He was unable to return to work and eventually underwent a lumbar fusion surgery. Unfortunately, the man remained symptomatic after his fusion surgery and was not able to return to his job at the recycling plant. In fact, his doctors determined that there was very little work that the man could perform in light of his ongoing pain and symptoms from his work injury. Fields Law Firm argued that the man was rendered permanently and totally disabled as a result of his work injury and secured a large settlement for the man. As part of the settlement, the workers' compensation insurer remains responsible for reasonable, necessary medical treatment related to his work injury.

$115,000 – Gary – LeCenter, MN
A man came to Fields Law Firm for help when he developed pain in his right elbow, bicep tendon, and wrist while performing his work activities. He had worked for the same employer for more than 30 years.
His repetitive stress injury symptoms developed in his most recent position as a welder. When he reported the symptoms, the employer and workers' compensation insurer denied liability for his injuries. The man went on to require surgery for his injuries, and incurred wage loss and medical bills.
Fields Law Firm brought a claim on his behalf, and argued that the workers compensation insurer was responsible for the wage loss and medical bills. After bringing the claim, the workers' compensation insurer ended up admitting that they were responsible, and paid for the wage loss and medical bills.
Unfortunately, our client went on to necessitate another surgery, and developed subsequent injuries. When he was unable to return to his job that employer, his team at Fields secured a $115,000 settlement through mediation.

$140,000 – Gary – Sioux Falls, SD
A man with a long history of back problems sustained an acute low back injury while he was loading product at the farm where he worked. The client required three major back surgeries to treat the injury. His positioning during one of these surgeries caused the client to suffer a neck injury.
Our team helped the client get the support needed from his doctors to demonstrate that his work injury caused his lower back and neck conditions. One of our attorneys successfully mediated this case, obtaining the client a $140,000 settlement for the injured worker.
NUESTRA FUERZA EN TU CASO