Nosotros obtenemos resultados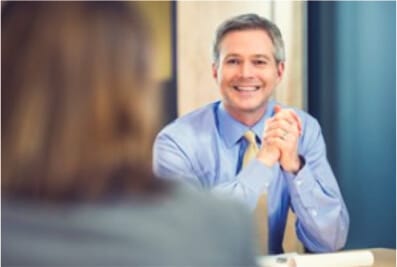 Lo que nos diferencia:
El bufete de abogados Fields tiene un historial probado de victorias. Cuando se lesiona en el trabajo o se incapacita para trabajar, los abogados que contrata pueden marcar la diferencia en si ganará su caso y obtendrá los beneficios que merece.
Vea lo que dicen nuestros clientes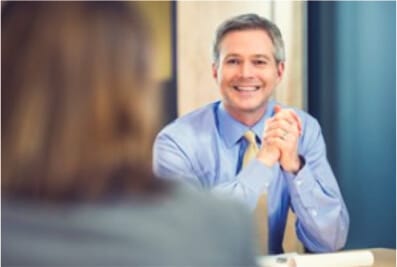 Todos los días, nuestros abogados ayudan a las personas de todo Minnesota a recuperar los beneficios, y con nuestra Solución Todo en Uno para Lesiones Laborales, contamos con el equipo legal para manejar reclamos adicionales que pueden ayudarlo a maximizar su recuperación mientras que al mismo tiempo cuidamos a sus clientes. intereses a plazo. Somos el bufete de abogados exclusivo en Minnesota que cuenta con el equipo legal de compensación para trabajadores que protege sus derechos
Aquí están solo algunas de las historias de éxito de nuestros clientes.

$145,000 – Paul – Apple Valley, MN
A baggage handler from Apple Valley injured his shoulder at work and had rotator cuff surgery. He had previous knee and back injuries that were already limiting his mobility. After surgery, he could not return to work and received workers compensation benefits for a few weeks. Then suddenly, the insurance company stopped paying benefits and said he could return to work. His symptoms had not improved.
Worried that his income would stop, he contacted Fields Law for help. Fields Law attorneys scoured medical records and the workers compensation file at the Department of Labor. Our client underwent a functional capacity evaluation which said his condition would not improve. During preparation for a hearing, Fields attorneys negotiated a $145,000 lump-sum settlement. Our client was pleased with the settlement amount and impressed with the professional representation that Fields Law provided.

$125,000 – Steve – Lindstrom, MN
A man who performed a mix of light and heavy assembly work severely injured his back. He underwent a discectomy surgery and then returned to work to perform light duty. The light duty proved to be too hard on his body and he later required a two-level lumbar fusion surgery.
Unfortunately, he did not have a good result from his surgery and was unable to return to his prior level of functioning. He was unlikely to return to his previous employment or any other type of employment in the foreseeable future.
Fields Law Firm helped the man to bring a claim for Permanent Total Disability (PTD) benefits, which are wage loss benefits that are paid by a workers' compensation insurer through the presumptive age of retirement- 67.
The insurer was unwilling to pay the PTD benefits, but they were willing to negotiate a $125,000 lump sum settlement, which ended up being substantially similar to the amount of money the insurer would pay out if the man would have prevailed in bringing the PTD claim.
The man now has financial security and the workers' compensation insurer remain responsible for reasonable, necessary, and causally related medical treatment to the man's back.

$150,000 – Andrea – Champlin, MN
A woman who worked for the same employer for more than 20 years developed bilateral carpal tunnel syndrome from her nearly constant use of her computer. Her condition developed over time, and she brought her pain and symptoms to the attention of her doctor once the pain was so bad that he could hardly move her hands and wrists.
Her workers' compensation insurer denied liability for her injuries, citing the opinion of an "Independent" Medical Examiner, who said that her injuries were not work-related because she had several risk factors for developing carpal tunnel: she was over 50 years old, she suffered from diabetes, and she was obese.
The woman knew she developed carpal tunnel at work, but did know how to prove it to the workers' compensation insurer, so she turned to Fields Law Firm for help. We wrote to her doctor and we were able to gather evidence to rebut the Independent Medical Examiner's opinions.
Despite the overwhelming evidence in support of her claim, the workers' compensation insurer would not change their decision. Fields Law Firm prepared for trial. Just minutes before her trial was to begin, the insurance company offer to settle her claim without putting the issues in front of a workers' compensation judge. We were able to settle the case amicably for $150,000.

$130,000 – Bryon – Windom, MN
A delivery driver from Windom fell at work while unloading a truck. He experienced foot, ankle, knee, and back pain, but was able to work through the symptoms for a couple of years. His job required moving deliveries in and out of a truck six days a week. Over time, his condition worsened significantly and he was unable to continue work.
Worried about stopping work for the first time in over 20 years, he called Fields Law Firm for help with his workers compensation claim. Our attorneys jumped into action, obtaining updated medical records and contacting the insurance company for updates. During preparation for a hearing, our attorneys negotiated a $130,000 settlement. Our client was overjoyed with the settlement check, and relieved to replace his lost wages.
NUESTRA FUERZA EN TU CASO