Case Wins for our clients in Alabama
Fields Disability has a proven track record of winning. When you are disabled and unable to work, the law firm you hire can make all the difference in whether you will win your case.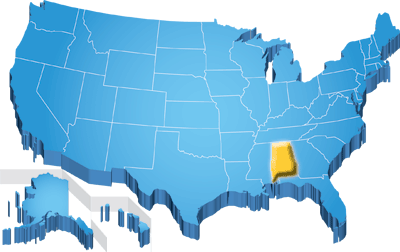 Here are just a few examples of our disability appeal case wins for our clients in Alabama.

Trucker - Leeds, AL
Syncopal Episodes
"Our client worked for a number of years as an over-the-road trucker. He began experiencing syncopal episodes. His doctors had no idea what was causing the episodes, but knew he simply could not continue driving his truck.
He received benefits from Guardian, his long-term disability insurance carrier, for several months. However, he received a denial about a year into the claim. The insurer claimed that the man had failed to submit ongoing proof of his disability.
The man found Fields Disability after searching for help online. We collected medical records and a letter from his doctor explaining the dangers of the man operating any vehicle. We submitted the medical records and letter to the insurance company along with a memorandum outlining our client's legal rights under the statute governing the policy. After review, Guardian reversed its decision to deny benefits and started paying our client's claim. "

Production Line Manufacturer - Sylacauga, AL
Stroke
"A production line worker at a large car manufacturing company became disabled when he suffered a stroke. After he recovered from the stroke, he still had severe deficits that limited his ability to stand, walk, and perform his daily routine. The man was also required to take blood pressure medication that almost completely incapacitated him.
While Cigna agreed the man was not able to return to work on the production lines, they denied benefits when the definition of disability changed to include other occupations. Cigna stated the man could perform sedentary work on a full-time basis. The man appealed the initial denial on his own, but the decision was upheld.
The man hired Fields Disability to assist with a second appeal. Our attorneys closely examined the claim file and denial letters and found that Cigna's doctors failed to consider the effects of the blood pressure medication on the man's ability to work. After updating medical records, the appeal was submitted arguing Cigna needed to consider the totality of the claimant's condition including side-effects of prescribed drugs. On review, Cigna agreed and reinstated the man's claim."

Maintenance Mechanic - Altoona, AL
Menieres Disease, Benign Paroxysmal Positional Vertigo
"Our client was a Maintenance Mechanic from Alabama. Unfortunately, he developed Meniere's disease and Benign Paroxysmal Positional Vertigo later in life and was unable to continue working. He received Long-Term disability benefits through his employer's plan with Liberty Mutual for two years. However, when the definition of disability changed under his policy Liberty Mutual discontinued his benefits.
Liberty Mutual had hired private investigators to conduct surveillance on our client and hired doctors to review his medical records. Although, the surveillance footage never showed our client doing activities outside his restrictions; and although the medical record reviewers confirmed his diagnoses; Liberty Mutual denied the claim asserting it had determined he could return to full time work in one of a few different jobs.
After becoming our client, Fields Disability developed a plan to fight this discontinuance. We scoured Liberty Mutual's review of the claim and reached out to our client's treating doctors, asking pointed questions in response to Liberty Mutual's position. We built the arguments necessary to show Liberty Mutual had failed to properly credit our client's social security award; and had failed to consider the most recent medical documentation. After reviewing our appeal Liberty Mutual reversed its decision, paid our client his back pay, and recommenced monthly benefit payments."

Registered Nurse - Smiths Station, AL
Failed Lumbar Syndrome
"As a registered nurse with a large hospital, our client relished a career of helping others get better. Unfortunately, she began developing severe pain in her low back that extended into both of her legs. After several treatments with the doctors and an MRI scan, it was discovered that she needed fusion surgery in her low back.
Doctors performed the surgery, which eliminated the pain for a period of time but, unfortunately, the pain eventually returned. An MRI scan revealed that she needed additional surgery to further repair the discs in her low back. Despite a second surgery the pain persisted and her doctors eventually diagnosed her with "failed lumbar syndrome", which happens to a small percentage of patients who undergo lumbar fusion surgery.
Our client applied for and received disability for several years as she attempted to resolve her low back condition. Prudential issued a denial letter without any warning stating she was no longer disabled, and the much-needed disability checks stopped coming. She tried to work with her doctors to present enough evidence to show that she continued to be disabled, but Prudential would not reverse its decision.
Out of options, she approached Fields Disability, and spoke to our staff about her claim. We took on her case and Attorney Merrick Williams immediately began working with medical providers to obtain the necessary supportive reports, and assembled medical records, and presented an appeal to Prudential. After a complete and thorough review, Prudential reversed its decision and restored the disability payments with back-pay. Our client was emotional and overjoyed upon discovering she would now have the means to pay her bills and take care of her family.
"

Public Relations Manager - Brewton, AL
Heart Condition, Herniated Disc, Fibromyalgia, Lymphedema, Visual Impairment, Migraines
"A Public Relations Manager from Alabama had a flurry of medical issues shortly after her husband died in 2010. She had migraines causing visual impairment, a heart condition, back surgery and lymphedema. The symptoms from her conditions became worse over time, to the point that she had bouts of lost vision due to her computer monitors, and she could not sit for longer than an hour without a break.
Eventually, the numerous conditions became too much and she stopped working in 2014. She submitted an application for long-term disability benefits to Prudential and received long-term benefits for two years. In 2016, Prudential suddenly stopped paying benefits, stating that she was disabled from her current position, but that she could return to a desk job.
Shocked and confused by the letter because her position was a desk job, she called Fields Disability to assist with her appeal. The attorneys at Fields Disability compiled narratives from two of our client's treating doctors, laying out a comprehensive timeline for benefits. Fields Disability attorneys scoured the medical records and found that Prudential had misrepresented an opinion from one treating doctor.
Our attorneys submitted the appeal and were able to obtain a temporary extension of benefits. Pleased with the extension, our client was able to continue treatment and compile additional records. We have submitted an additional strong appeal to Prudential and will continue to fight for continued benefits for our client."