Case Wins for our clients in Arkansas
Fields Disability has a proven track record of winning. When you are disabled and unable to work, the law firm you hire can make all the difference in whether you will win your case.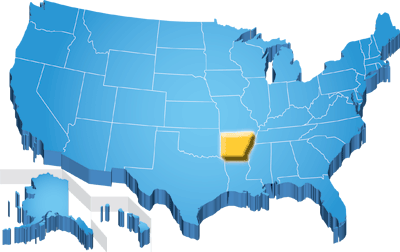 Here are just a few examples of our disability appeal case wins for our clients in Arkansas.

Licensed Practical Nurse - Arkansas City, AR
Stroke Complications
"A 54-year-old woman who formerly worked as a Licensed Practical Nurse needed to stop working following complications from a stroke. Mutual of Omaha denied her claim for long-term disability benefits because it opined that she had a pre-existing condition—hypertension, which the insurer claimed had a direct correlation to the stroke she had.
According to the group policy governing her long-term disability benefits, a preexisting condition was any Injury or sickness for which she received medical treatment for, or had medicines prescribed to her in the 12 months prior to the day she was disabled.
The attorneys at Fields Disability appealed this denial of benefits claiming hypertension is not a pre-existing condition for a stroke. Mutual of Omaha agreed and reversed its prior decision to deny benefits. "

Blowmold Operator - Little Rock, AR
Stroke with Neurological Deficits
"A blowmold operator became disabled after suffering a stroke. The man had several residual effects, including unsteadiness on his feet and optic nerve neuritis. His symptoms kept him from safely working with blowmold machinery, and his doctors took him out of work.
Mutual of Omaha paid the man short term disability benefits without any issues. Unfortunately, when the time came for Mutual of Omaha to pay the man long-term disability benefits, he was denied. Omaha stated the man could return to work and did not have any limitations.
The man hired Fields to fight Omaha's wrongful denial. The man's attorney, Michael Kemmitt, secured narrative reports from the treating doctors. One report forcefully stated the man's visual deficits would completely limit his ability to perform the blowmold operator job. The reports were submitted to Omaha along with legal and factual arguments. After a brief review, Omaha notified the man's attorneys that it would be reinstating benefits. The man received a substantial backpay check and was able to get caught up on all of his bills."

Customer Service Clerk - Jacksonville, AR
Bipolar, PTSD, Depression
"A customer service clerk from Arkansas was diagnosed with bipolar disorder. She was living with family at the time who were causing stress and exacerbating her symptoms. She tried multiple medications to control her mental health issues, but ultimately was forced to stop working. She applied for long-term disability benefits but was denied through her employer's insurance company.
Upset that her monthly income was gone, she contacted Fields Disability for help. Our team gathered documentation from all her medical providers and helped her find new treatment after she decided to move to a new city. Our attorneys sent a strong appeal to the insurance company, but the insurer didn't budge.
Fields attorneys filed a lawsuit in federal court to fight for our client. During preparations for trial, our attorneys negotiated a generous lump-sum settlement. Our client was pleased with the settlement amount, and was glad to have Fields Disability fighting for her."

Bank Manager - Marion, AR
Severe Asthma, Osteoporosis
"A woman who worked as the manager of a bank became unable to work due to a combination of severe asthma and osteoporosis. Her condition prevented her from doing any type of work, much less her own. She initially received short-term disability benefits but was later denied long-term disability benefits. The insurer claimed that the medical records did not show she was unable to perform her own occupation.
Unsure of what to do, she reached out to Fields Disability. Her attorney at Fields went right to work updating the client's medical records to submit to the insurance company. With updated medical information, the attorney drafted an appeal which made the case for disability. The insurance company denied the claim on appeal.
The attorney immediately filed a lawsuit in federal court. After negotiation, they were able to settle the claim for a great value to the client which mitigated any risk of losing with litigation. The client was overjoyed with the result. "

Customer Service Representative - Forrest City, AR
Neuropathy, Amputated Toes
"A customer service representative from Arkansas began to lose feeling in his feet. Eventually, as a result of complications with diabetes he had three toes amputated. The alternating pain and numbness became too much and he was forced to stop work in 2015. He received long-term disability benefits for a few months through his employee insurance policy, but was suddenly told by the insurance company that he no longer fit their definition of "disabled."
Worried that he was running out of money for treatment, he contacted Fields Disability for help with his appeal. The attorneys at Fields Disability scoured the insurer's case file and gathered doctor's reports to strengthen the appeal. The insurer denied the appeal.
Our attorneys filed a law suit in federal court against the insurance company. During preparations for trial, Fields Disability attorneys negotiated a generous lump-sum settlement for our client. He was happy to be done fighting the insurance company, and pleased to be able to use the settlement check to pay for his treatment."