Case Wins for our clients in Arizona
Fields Disability has a proven track record of winning. When you are disabled and unable to work, the law firm you hire can make all the difference in whether you will win your case.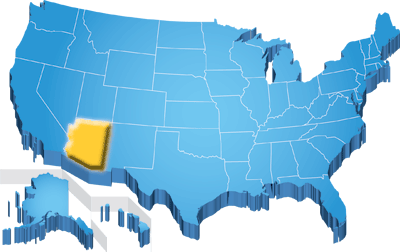 Here are just a few examples of our disability appeal case wins for our clients in Arizona.

Home Theater Install Technician - Mesa, AZ
Chronic Back Pain, Neck Pain
"A Home Theater Install Technician was unable to continue working due to disabling low back pain. Based on his disabilities, and his inability to work, he applied for long-term disability benefits, which was approved by The Hartford Life and Accident Insurance Co.
Our client received benefits until his long-term disability claim was terminated by Hartford by a letter. In Hartford's denial letter, it stated, without considering Claimant's current and progressing disabilities, he was able to perform the essential duties of Any Occupation.
The Fields Disability attorneys collected all the medical records and opinions of our client's doctors and submitted a comprehensive appeal. After receiving the appeal, The Hartford Life and Accident Insurance Company was forced to agree the man was disabled and reinstated benefits immediately. "

Manufacturing Associate - Phoenix, AZ
Lumbar Disc Disease, Degenerative Joint Disease of the Knee, Severe Leg Muscle Atrophy
"Our client worked as an assembly manufacturing associate in Arizona. Over time, he developed lumbar disc disease and degenerative joint disease in his knee, which caused severe atrophy of his leg muscles.
His long-term disability insurer paid benefits for 24 months agreeing he was disabled from his "Own Occupation." However, after 24 months the insurer wrote to our client informing him it had determined there were other jobs he could perform in the national economy and therefore it was discontinuing his benefits.
Our client appealed this decision on his own but the insurer refused to overturn their decision. He reached out to Fields Disability for help bringing a lawsuit in this matter. First, our team filed a lawsuit on his behalf. Then, we entered into settlement discussions with the insurance companies attorneys and were able to negotiate a fair settlement resolving this claim. "

Engineer - Sun Lakes, AZ
Electrocution, Dementia
"Our client was an engineer from Arizona. He suffered a series of electrical shocks triggering multiple cognitive and functional deficits. Further, while receiving treatment for neuropsychological conditions, he was diagnosed with dementia. Unfortunately, Reliance Standard, through the third party administrator The Matrix, denied his claim for long term disability benefits. The Matrix commissioned a medical record review and relied on that review over multiple exams and clinical documentation from our client's treating doctors.
Our client reached out to Fields Disability to help him appeal this decision. Fields Disability secured narratives from multiple treating providers, responding to the Matrix's denial; and an expert opinion from an independent vocational expert documenting that he could not perform any other substantial work, let alone his own occupation. After reviewing our appeal, Reliance Standard reversed its decision, paid almost a full year's worth of back benefits and has commenced monthly payments."

Warehouse Worker - Youngtown, AZ
Umbilical Hernia
"A 50 year old male who, prior to his disability, worked as a Warehouse Worker with Amazon in Phoenix. As part of his occupation, he had to repeatedly lift, reach, bend, and climb stairs, as well as stand with his arms stretched for eleven hour shifts.
Over a three month period, he developed significant pain in his lower abdominal area, which became so excruciating over time that he had to apply for disability benefits which, unfortunately, was denied. While having to deal with the disability insurance carrier, he underwent a surgery to rectify an umbilical hernia, which forced him to stay in bed convalescing for months on end.
Eventually, he sought out the assistance of Fields Disability. Attorney Merrick Williams reviewed the file, assembled supportive medical records and reports and filed a memorandum of appeal demanding reversal of the disability carriers' denial.
After a 45 day review of the appeal, the disability carrier reversed its denial and began making disability payments. While this clients condition is, fortunately, something that will eventually heal, he is extraordinarily grateful for the efforts of Fields Disability to ensure he is receiving disability payments while he is attempting to heal from his condition. "

Customer Service Agent - Mesa, AZ
HIV - Immunity Virus, Chronic Low Back Pain, Coronary Artery Disease
"A customer service agent suffering from an immunity virus, chronic low back pain, and coronary artery disease was abruptly cut off from his disability benefits based on the insurance company's selective and partial review of his medical and vocational records. In support of the discontinuation, the insurance company stated that the claimant should be capable of frequent and continuous sitting and frequent standing and walking. The insurer relied on the opinion of a Vocational Rehabilitation Specialist who reviewed the worker's file and stated that he was able to perform sedentary work.
The disabled worker called Fields Disability because he knew that his insurance company had made a mistake. Our team prepared a winning appeal for our client that exposed the inadequacy of the insurance company's review.
In preparing the appeal, we gathered reports from our client's treating doctors and highlighted parts of his medical records to show that he remained entirely disabled from not just his own, but any occupation. We forced the insurance company to admit its mistake, reinstate our client's long term disability benefits and award him back pay for lost benefits."