Case Wins for our clients in California
Fields Disability has a proven track record of winning. When you are disabled and unable to work, the law firm you hire can make all the difference in whether you will win your case.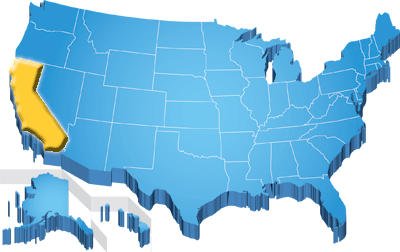 Here are just a few examples of our disability appeal case wins for our clients in California.

Internal Auditor - Covina, CA
Multiple Sclerosis
"A man from California suffered from multiple sclerosis which caused him significant fatigue that prevented him from working. His long-term disability insurer, The Standard Insurance Company, initially accepted and paid his claim for long-term disability benefits. Later on, they denied his claim arguing that he had the functional capacity to perform a sedentary occupation.
Not knowing what he was supposed to do, he found the attorneys at Fields Disability. His attorney at Fields went right to work. He reviewed all of the records from the insurance company and went to work getting updated records. With updated records and a full understanding of the insurance company's arguments, his attorney drafted a winning appeal which forced the insurance company to reinstate benefits. The client felt an incredible sense of relief knowing that he had an income on which to support himself and his family. "

Behavioral Health Therapist - El Cajon, CA
Mild TBI, Depression, Anxiety
"A young woman Arizona was involved in two separate motor vehicle accidents. She suffered from a mild traumatic brain injury as a result. The TBI later caused significant mental health issues which prevented her from working and from completing her dissertation.
The long-term disability insurer initially accepted the claim and paid benefits. They later denied her claim for benefits stating that they believed she could work in other occupations which they had identified. The client attempted to appeal the denial on her own and was denied.
Frustrated and unsure about what to do, she found the attorneys at Fields Disability. Her attorney at Fields filed a lawsuit in federal court. After negotiation, they were able to reach a settlement which provided incredible value to the client. It also provided her the satisfaction of knowing that she would never have to deal with the insurer again. The client was very pleased with the settlement."

Finance Manager - Los Angeles, CA
Back Pain, Foot pain, Plantar Fasciitis, Nerve Pain
"A California finance manager began having back pain. He had undergone three prior back surgeries, and the hardware in his back was failing. His pain was severe when sitting, so he had to stop working at his office job. He applied for long-term disability benefits through his employer and was denied by the insurance company based on an off-hand doctor's note that said he could work from home.
Worried about his lost income, he contacted Fields Disability for help. Our team requested medical records from all our client's physicians to write a strong appeal. The insurance company denied the appeal, but our attorneys began preparing for a lawsuit in federal court. During preparations for a hearing, Fields Disability attorneys negotiated a generous lump-sum settlement. Our client was happy with the settlement check, and pleased with the professional advocacy Fields Disability provided. "

Patient Service Representative - Citrus Heights, CA
Bladder Mesh Removal Surgery Complications, Chronic Nerve Damage, Bursitis, Arthritis
"A patient service representative in California became disabled after developing chronic nerve damage, bursitis, arthritis, and complications after a bladder mesh removal surgery. Thankfully, she was covered under an employer provided long-term disability plan.
She filed an application for long-term disability benefits on her own, but was denied by her insurer who claimed she did not meet the definition of ""disabled"" under the her policy. She tried to appeal the decision herself, but was again denied by the insurance company. Dispirited, she got the help of a local attorney to file a last ditch appeal of the decision, but was denied one last time.
Feeling like she was out of options, and worried about her future and financial security, she brought on the team of attorneys at Fields Disability. After consulting with our new client, our attorneys filed an application for social security disability benefits on her behalf. Then, we quickly filed a lawsuit against the insurer, refuting their justifications for denial. We argued that teh insurer had failed to have our client independently examined by a physician, and had improperly relied on medical opinions that were biased and unsubstantiated by evidence.
Through numerous court filings, Fields Disability fought for our client's right to receive her long-term disability benefits. The insurance company soon had no choice but to come to a settlement. Check in hand, our client was overjoyed at the lump sum figure. She also soon learned that we also had won her approval for social security benefits! Relieved that such a tragic situation had been completely turned around, she was able to relax in financial security and enjoy the California sun. "

Bookseller/Author - Mokelumne Hill, CA
Autoimmune Disease
"A self-publishing author and employee of a California bookstore was only a few years away from retirement when she applied for and was granted long-term disability benefits from her private insurer. Then, in a two week time period, her husband died, she was evacuated from her home during a forest fire, and she developed complications with her auto-immune disease.
Completely distraught and grieving the loss of her partner, she was shocked when the insurer began harassing her with phone calls and threatening to discontinue her benefits. After reducing her payments by almost 70%, the insurance company abruptly cut off her benefit payments, claiming that the woman had failed to provide minor earnings information about several books she had written.
She felt like she couldn't take the stress anymore, and just wanted to give up. Fortunately, she found Fields Disability while searching the internet, and gave us a call. She spoke with an attorney right away, and was relieved when we promised to fight the abusive insurer.
First and foremost, our attorneys put an immediate stop to the ionsurance company's harassment, and provided the income information they claimed to be missing. We then demanded reinstatement of our client's benefits, arguing that her income from the book sales was not covered under the disability policy and therefore could not be defined as active employment.
The insurer soon replied with a letter reinstating our client's long-term disability benefits with back pay. However, our client wanted to get a lump sum settlement of her benefits, so she wouldn't have to worry about being cut off again in the future.
The Fields Disability team worked diligently and quickly secured a full settlement of our client's benefits claim. She soon received a large check in the mail, three times what she thought she would get! She was able to cash it knowing she would be financially secure and protected from any further harassment. "