Case Wins for our clients in Colorado
Fields Disability has a proven track record of winning. When you are disabled and unable to work, the law firm you hire can make all the difference in whether you will win your case.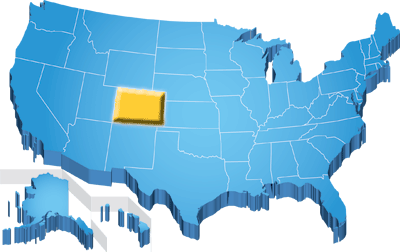 Here are just a few examples of our disability appeal case wins for our clients in Colorado.

Team Lead for Financial Reporting - Aurora, CO
PTSD, Depression, Anxiety
"A young man from Pennsylvania that, despite having endured significant trauma as a child, was able to secure a great job in the financial industry. Eventually, his past trauma caught up with him and his post-traumatic stress disorder became too much for him to maintain his work. His long-term disability insurer initially paid short-term disability but denied long-term disability benefits. They later denied the claim, arguing that the medical information did not show that he was disabled.
Not knowing what he was supposed to do, he found the attorneys at Fields Disability. His attorney at Fields drafted an appeal which questioned the insurance company's rationale for denying the claim and provided additional medical support highlighting his significant mental health difficulties. On appeal, the insurance company upheld their decision to deny the claim. After being denied on appeal, his attorney reached out the insurance company and settled the claim without resorting to litigation. The client was very happy to know that he would be receiving a settlement rather than going forward with litigation. "

Hotel Manager - Denver, CO
Dysautonomia
"Our client was a young man who worked as a hotel manager in Colorado for a major hotel chain. He developed dysautonomia, as well as some associated diseases that affected his ability to work in any capacity. He submitted a claim to his insurance company, and was paid benefits during the ""Own Occupation"" period of the policy.
However, when the definition changed to ""Any Occupation"", the man was denied continuing benefits. The insurance company said the man would be able to perform a number of desk jobs. The man hired Fields Disability to sue the insurance company in federal court.
Our attorneys developed a number of arguments to challenge the insurer's decision. Fields Disability successfully negotiated a large settlement leveraging the insurance company's errors. The man was thrilled and was able to help bring his parent's past-due mortgage up to date and avoid foreclosure."

Furniture Mover - Forton, CO
Spondylosis, Lumbar Disc Herniations, Radicular Symptoms into his Legs, Carpal Tunnel Syndrome
"Our client was a furniture mover from Colorado, suffering from spondylosis, lumbar disc herniations, radicular symptoms into his legs, carpal tunnel syndrome. He was originally approved for benefits but after the definition of disabled changed the insurer terminated his Long-Term Disability payments. The insurer then denied his appeal, despite having support from his treating doctors.
Having no other options, he turned to Fields Disability for help filing a lawsuit. Our team negotiated a settlement of the claim without our client having to go to court. Afterward, our client was able to put this matter behind him and never deal with the insurer again."

Logistics Specialist - Colorado Springs, CO
Multiple Sclerosis, Bulging Discs, Nerve Root Impingement, Chronic Pain
"Our client was a Logistics Specialist from Colorado. She suffered from Multiple Sclerosis; bulging discs with nerve root impingement in her spine; and chronic pain. Originally, she was taken off of work by her medical providers and applied for benefits through her plan with Cigna. Cigna approved the claim and paid benefits for 24 months. However, when the definition of disability changed to "any occupation" under the relevant policy, Cigna discontinued benefits asserting there were occupations she was capable of performing in the national economy.
After attempting to fight this denial on her own without success, our client reached out to Fields Disability for help. Her attorney built an appeal establishing that not only had her conditions not improved, they had actually worsened over the course of time benefits had been paid. Additionally, the appeal established Cigna failed to properly evaluate our client's ongoing entitlement to benefits; and had selectively cited, misstated, and ignored relevant evidence in the file.
After reviewing our appeal Cigna reversed its decision, paid our client her back pay, and recommenced monthly disability payments. "

Sewer-Line Repairer / Plumber - Henderson, CO
Meniere's Disease, Vertigo, Balance Issues
"A plumber in Honolulu began having recurrent dizziness and vertigo which could last up to three days at a time. His job required him to lift upwards of 100 pounds and climb up and down ladders, so his condition forced him to stop working for fear of serious injury. He applied for long-term disability benefits through his employer's insurance plan with Cigna. Cigna denied the application for benefits without any additional medical examination.
Shocked at the result of the application and worried about being able to support his newborn daughter, the plumber contacted Fields Disability to help mount a strong appeal. Fields Disability attorneys obtained updated reports from our client's doctors to strengthen the evidence of disability. We made sure the reports referenced the lifting capacity and work duties that our client's employment required.
Fields Disability attorneys and support staff gave our client updates at every step of the process. Ultimately, the appeal was approved and our client was awarded back-pay and continued benefits. He is ecstatic to be able to focus on his treatment and caring for his daughter rather than worrying about his job.
"