Case Wins for our clients in Connecticut
Fields Disability has a proven track record of winning. When you are disabled and unable to work, the law firm you hire can make all the difference in whether you will win your case.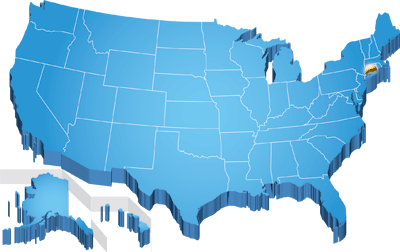 Here are just a few examples of our disability appeal case wins for our clients in Connecticut.

Medical Lab Technician - Fairfield, CT
Back Pain, Lumbar Radiculopathy, Spondylosis
"A medical laboratory technician from Connecticut slipped and fell at work, seriously exacerbating a previous back injury. He underwent discectomy and fusion surgery, but still experienced severe back pain and numbness in his legs. He was forced to stop work due to his symptoms. He received long-term disability benefits through his insurance at work for two years. Then, suddenly, the insurer stopped the payments and said that he no longer fit the definition of "disabled" in the policy.
Without the disability payments, his monthly income would be eliminated. He called Fields Disability for help. Our team immediately requested medical records from all our client's doctors. Fields attorneys ordered updated narrative reports which highlighted our client's condition. With the evidence strengthened, our attorneys submitted a strong appeal to the insurance company.
Unfortunately, the insurer did not change their mind, but our attorneys were not discouraged and filed a lawsuit in federal court. During preparation for arguments before a judge, our attorneys negotiated a generous lump-sum settlement. Our client was pleased with the settlement and relieved to be done fighting the insurance company."

Tax Director - Orange, CT
Type 1 diabetes, Charcot Foot Deformity, Neuropathy, Neurological Deficits from Stroke
"A tax director for a national accounting firm became disabled when his type 1 diabetes resulted in complications to his lower extremities, including a diabetic foot ulcer. The man could not walk for more than a few minutes a day. If he over-exerted himself, he could develop further complications requiring amputation of his foot. He applied for disability benefits and retired to focus on stabilizing his medical conditions.
The man was paid for approximately two years before Cigna denied his benefits, stating he was able to perform his own sedentary occupation as an accountant. The man was shocked. Far from sitting in an office working on tax returns, his job required him to meet with clients at their businesses and attend local business events to drum up business.
Out of options, he hired Fields Disability to pursue his claim. The man's attorney, Michael Kemmitt, assembled a number of medical narrative reports outlining the man's symptoms in his upper and lower extremities. Additionally, Mr. Kemmitt had a vocational professional review the man's job duties and write a report arguing Cigna failed to consider the material duties of the man's occupation when it myopically labeled him as an accountant. Just a few weeks after the appeal was submitted, Cigna reinstated the claim and paid the man all of the outstanding backpay."

University Clerk - Wallingford, CT
Herniated Discs, Sciatica
"An office clerk at Yale University experienced serious pain due to sciatica and herniated discs in her back. Due to her condition, she was unable to continue in her job and was awarded long-term disability benefits in 2014 through her insurer. After receiving benefits for two years, the insurance company sent a letter in 2016 informing her that she no longer met their definition of "disability." The insurance company based this decision on an opinion from a doctor who she had never seen. The woman appealed, and the insurance company repeatedly delayed the appeal process before denying benefits again.
Upset and anxious about the sudden loss of income, she contacted Fields Disability to assist in contesting the decision from the insurance company. Our attorneys examined the medical records and found that nothing had changed with our client's diagnosis. The doctor hired by the insurance company made his decision without considering the strong medical evidence that our client was disabled and unable to work.
The Fields Disability team filed suit against the insurance company. During preparations for trial, we negotiated a settlement for our client, who was elated with the resolution of the case and happy to enjoy the settlement check. She was pleased with our speedy, professional approach and decided to work with us on her Social Security disability appeal as well."

Director of Cyber Security - Suffield, CT
Chronic Migraines, Fatigue, Type 2 Diabetes, PTSD, Severe Spine, Joint Pain.
" A Connecticut man had spent years serving his country in the National Guard and Peace Corps before working his way up to become the Director of Cyber Security at an investment firm. Unfortunately, he had developed several serious health conditions during his prior adventures, including chronic migraines and fatigue, type 2 diabetes, PTSD, and severe spine and joint pain. The man also had recently contracted Lyme's disease, and was forced to undergo extensive medical care before he was able to return to work. Around the same time, the man was also forced to undergo surgeries to repair his spine and knee. Possibly because of his ongoing conditions, his employer heartlessly laid him off in 2016.
The man knew he was in serious financial risk because of his conditions. He needed to apply for benefits, but wanted to make sure his applications would be successful. Thankfully, he heard that Fields Disability had the best team of attorneys who specialized in fighting for disability benefits. He called our office, and was able to speak with an attorney about his case right away. The Fields team got to work on his application, coordinating with his numerous physicians and specialists to gather the perfect medical opinions. With our help, he was granted Social Security benefits within the year.
The Fields team also filed for Long and Short Term Disability benefits from his employer's insurance company, The Standard. However, as insurers often do, they unfairly denied both his LTD and STD applications. The Standard based their decision on an unfounded claim that our client was capable of performing the material duties of his occupation.
Our attorneys struck back with strongly worded appeals asserting that The Standard had failed to properly consider the combined effects of our client's impairments, and chastising them for neglecting to conduct an independent review of his medical records. Bending under our legal arguments, The Standard soon reinstated our client's STD benefits, including back pay. They also agreed to grant our client LTD benefits, and he began receiving checks in the mail within days of the decision. "