Case Wins for our clients in Florida
Fields Disability has a proven track record of winning. When you are disabled and unable to work, the law firm you hire can make all the difference in whether you will win your case.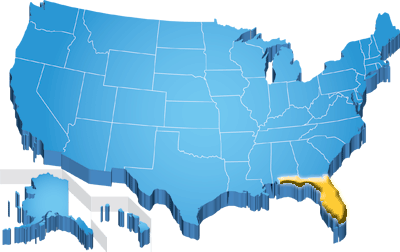 Here are just a few examples of our disability appeal case wins for our clients in Florida.

Marketing Supervisor - Orlando, FL
Mitral Valve Disease, Paroxysmal Atrial Fibrillation, Hypothyroidism, Hypertension, Anemia, GERD, Thyroid Cancer, Endocarditis, Brain Tumor, Hodgkin's Lymphoma
"Our client was a marketing supervisor from Virginia suffering from Mitral valve disease, Paroxysmal atrial fibrillation, Hypothyroidism, Hypertension, Anemia, GERD, Thyroid cancer, endocarditis, brain tumor, and Hodgkin's lymphoma. Her doctors took her off work and she began receiving long-term disability benefits through her employer's plan with Reliance Standard.
After the definition of disability changed under her policy, Reliance Standard discontinued her benefits, asserting she could perform various other occupations despite her disabling conditions. Concerned, she turned to Fields Disability for help. The Fields attorneys worked with our client to build an appeal establishing the insurer failed to consider all of the relevant evidence, failed to properly consider he favorable Social Security award, and failed to establish our client was capable of performing these additional occupations. After receiving our appeal, Reliance Standard reversed its denial, paid our client her backpay, and commenced payment of her monthly benefits."

Occupational Therapist - Cape Coral, FL
Lymphocytic Colitis
"An occupational therapist from Florida was diagnosed with lymphocytic colitis. The disease resulted in urinary and fecal incontinence, diffuse joint pain, and severe fatigue. She was no longer able to perform her job as an occupational therapist. Her long-term disability insurer paid her benefits agreeing she was disabled from her Own Occupation. However, when the definition of disability changed to Any Occupation , Guardian denied the claim asserting that she had the functional capacity perform sedentary work.
The woman decided to hire Fields Disability. Her attorney collected substantial evidence from her medical providers showing she was unable to work in any capacity. Guardian performed a review and agreed the woman continued to be disabled from Any Occupation. The client was thrilled with the outcome and was able to pay off the debts she had amassed while her benefits were cut off."

Compliance Analyst - Boynton Beach, FL
Breast Cancer, Shoulder Tendinitis, Back Pain
"A compliance analyst had to stop work when she was diagnosed with breast cancer. She applied for long-term disability benefits and was approved. After receiving weekly radiation treatments and undergoing a lumpectomy, her cancer went into remission. Shortly after her radiation treatments ended, she had a car accident which severely injured her shoulder. The insurance company denied benefits saying that she no longer fit their definition of ""disabled." She applied the decision but the denial stood.
The woman could not use her right arm at all and was worried about her lost income. She called Fields Disability for assistance. Our attorneys combed through the medical records and the insurance company's file. Our team called our client's physicians and obtained updated reports. Fields Disability submitted a second appeal for our client, but the insurance company didn't budge.
Our attorneys filed a lawsuit in federal court. During preparation for a hearing, Fields attorneys negotiated a generous lump-sum settlement. Our client was overjoyed to be through fighting her insurer and was grateful for the professional advocacy from Fields Disability."

Aerospace Techniciain - Melbourne, FL
Lower Back Pain, Radiculopathy, Fibromyalgia
"An Aerospace Technician injured his back and shoulder at work when he dropped a piece of heavy equipment. He applied for short-term disability benefits and was approved, but when the insurance company switched over to long-term benefits he was denied. He successfully appealed, but was skeptical of his insurer moving forward.
A few years later, his insurance company denied ongoing benefits based on a review of the file. He immediately called Fields Disability for help. We gathered medical records from all of our client's providers, and ordered supportive narrative reports from our client's most supportive doctors. Our attorneys filed an appeal to the insurance company, but they upheld the denial.
Our team filed a lawsuit in federal court to fight for our client. After moving forward with litigation, our attorneys negotiated a lump-sum settlement with the insurer. Our client was pleased to be done fighting his insurer, and was happy with the professional advocacy the Fields Disability team provided at every step of the way."

Bank Teller - Tavares, FL
Advanced Degenerative Disc Disease, Cervical Radiculopathy, Fibromyalgia, Chronic Pain
"A teller at a bank came to us after the insurance company denied her disability benefits. She was distressed because she suffered from advanced degenerative disc disease, cervical radiculopathy, fibromyalgia, and chronic pain and simply could not do her job. She was dealing with ongoing pain in her back, arms and legs that diminished her quality of life and made it impossible for her stand for long hours at work. The insurance company claimed that there was not enough evidence to support her disability and denied her.
The woman called Fields Disability to represent her in appealing the insurance company's denial. We worked with her doctors to obtain objective evidence of the impairments that make her unable to perform her own occupation. The doctor provided us with information concerning our client's functional restrictions and limitations, which allowed us to directly attack the insurance company's assertion that was able to do her job.
After thorough analysis of the law and our client's case, we drafted an appeal that exposed the insurance company's improper and deficient review of our client's limitations. Our appeal was successful and our client now receives the benefits to which she is entitled. She was very relieved that our team was able to fight the insurance company to pay her benefits without having to file a lawsuit."

Insurance Claims Adjuster - Miami Gardens, FL
Degenerative Disc Disease, Radiculopathy, Carpal Tunnel
"An insurance claims adjuster from Georgia had carpal tunnel syndrome and mild back pain. The pain in her back increased in 2013, and she received treatments and physical therapy. A doctor diagnosed her with a degenerative disc disorder. She also had carpal tunnel syndrome in her wrists that she had controlled with splints on her hands at night.
In late 2013 she started to feel alternating pain and numbness in her right hand and eventually she lost nearly all of her grip strength in her right hand. Combined with her intensifying back pain, the symptoms caused her to stop working in March of 2014. She applied for long-term disability benefits and was denied. The insurance company did an "independent" evaluation of her condition and said that despite being only able to occasionally lift 3 pounds, she was able to work. She appealed the decision and was denied again, in spite of pointing out that she was receiving social security disability benefits.
Shocked and upset by the decision, she contacted Fields Disability for help. The attorneys at Fields Disability reviewed the case file and determined their analysis of the "independent" evaluation was faulty. The attorneys promptly filed a federal law suit against the insurer to fight for our client's rights. During preparations for trial, our attorneys negotiated a lump-sum settlement with the insurance company. Our client was overjoyed with the settlement and happy to put her fight against the insurance company behind her."