Case Wins for our clients in Georgia
Fields Disability has a proven track record of winning. When you are disabled and unable to work, the law firm you hire can make all the difference in whether you will win your case.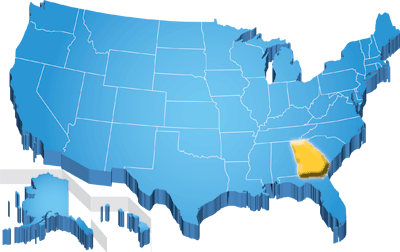 Here are just a few examples of our disability appeal case wins for our clients in Georgia.

Pilot - Loganville, GA
Back Pain, Complications from Fusion Surgery
"A pilot from Georgia had back surgery, but never fully recovered. He had ongoing back and neck pain that made sitting for long periods of time painful. His symptoms caused him to stop working. He received long-term disability benefits through his employer's insurance plan for about a year and a half, but then the insurance company stopped paying because he no longer fit their definition of "disabled." The pilot appealed the decision to no avail.
Still unable to work, he called Fields Disability for help. The attorneys at Fields Disability reviewed the claim denial and found that our client had a good case. Our support team reached out to the insurer for all of the claim documents so evidence could be gathered for a lawsuit. During preparation for the lawsuit, our attorneys negotiated a generous lump-sum settlement. Our client was pleased to receive his settlement check, and was happy with how Fields Disability quickly resolved his disability claim."

IT Analyst - Savannah, GA
Back Pain, Spinal Cord Compression, Bulging Discs, Anxiety
" An IT Analyst from Georgia had severe back pain which exacerbated her anxiety. Her job added to her daily stress and ultimately her combination of symptoms forced her to stop work. She battled with her insurance company for short-term disability benefits before they paid her, and then was denied in her application for long-term benefits despite recommendations from doctors saying she could not work.
She called Fields Disability for help. The Fields team contacted our client's treating doctors for medical records and handled all correspondence with the insurance company. Our attorneys discovered that the insurer ignored key records when denying benefits. We sent a strong appeal to the insurance company pointing out their errors and the insurer overturned their denial. Our client received a lump-sum for back-pay and ongoing monthly benefits! She is pleased with the professional representation Fields Disability provided, and happy to be done fighting her insurance company."

Sales Representative - Twin City, GA
Congestive Heart Failure, Syncope, Hypertension, Chronic Migraine, Vertigo, Fibromyalgia
"Our client was a Sales Representative from Georgia suffering from congestive heart failure, syncope, hypertension, chronic migraine, vertigo and fibromyalgia. She required daily use of multiple medications and was removed from work by her treating doctors. After paying long term disability benefits for 24 months, the insurer denied our client's claim arguing there was other work she was capable of performing in the national economy.
Our team appealed this denial and eventually brought a lawsuit fighting for our client's benefits. After bringing this case to a lawsuit our team was able to resolve this matter through a settlement of the claim."

Senior Vice President - Financial Industry - Warner Robins, GA
Bipolar Disorder, Herniated Disc, Degenerative Disc Disease
"A Senior Vice President for a financial services company became unable to work as a result of his bipolar disorder. As he was initially placed in inpatient treatment, the insurance company did pay his benefits after he first applied. Due to his large monthly benefit amount, the insurance company attempted to terminate his benefits after having him meet with their own neuropsychological evaluator. The evaluator's report did not directly contradict his treating doctors' recommendations, but the insurance company discontinued benefits anyway. The Senior Vice President also suffers from severe back pain as a result of a motor vehicle accident, which contributes to his ongoing disability.
After the insurance company ignored his treating physicians' opinions and terminated benefits, he contacted Fields Disability for help with an appeal. The attorneys at Fields Disability worked with all of his treating physicians to formulate an appeal with all of his medical records as well as narrative reports from each treating physician.
To help the insurance company better understand the disability, Fields Disability also engaged an independent expert for a more detailed explanation of bipolar disorder. The insurance company could no longer ignore the wealth of information in front of them as a result of the appeal submitted by Fields Disability, and they overturned their previous denial of benefits."

Teacher - Eastman, GA
Back Pain, Leg Pain, Foot Pain, Complications from Back Surgeries, Arthritis in Knees
"A teacher from Georgia had complications from back surgeries and arthritis that prevented her from working. She received long-term disability benefits in 2011 from her insurer, Guardian, which she used to pay for in-home care three times a week. After five years of receiving benefits, and without any medical review, Guardian sent a letter explaining she was no longer eligible to receive disability benefits.
Overwhelmed and frightened that she would no longer be able to pay for the care she needed, the teacher contacted Fields Disability to help file a strong appeal against Guardian Insurance. Our attorneys obtained records from multiple doctors and care providers to create a strong medical narrative, and build the best case for our client.
The attorneys successfully argued that benefits should never have been denied, and the appeal administrator awarded back-pay and continued benefits for our client. Our client was pleased with the single point of contact she had at Fields Disability, and was relieved to be able to afford the treatment she needs."