Case Wins for our clients in Idaho
Fields Disability has a proven track record of winning. When you are disabled and unable to work, the law firm you hire can make all the difference in whether you will win your case.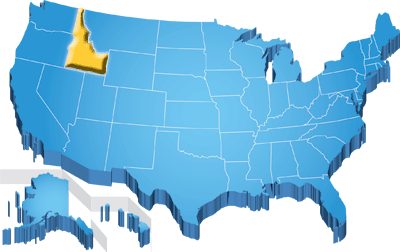 Here are just a few examples of our disability appeal case wins for our clients in Idaho.

Mortgage Processor - Blanchard, ID
Radiculopathy, Bi Lateral SI Joint Dysfunction, Neuropathy, Diabetes
"A mortgage processor from Florida began having severe hip and back pain. She received pain medication from her doctor which caused numbness in her hands and feet. The combination of symptoms made it impossible for her to work. She applied for long-term disability benefits through her employee insurance plan but the insurance company denied her because she did fit their definition of "disabled."
She called Fields Disability to help overturn the insurance company's decision. The attorneys at Fields Disability kept our client updated throughout the whole process. Our support staff obtained medical records from all of our client's treating doctors. Our attorneys sent the insurance company an appeal based on the documentation, arguing that our client could not work because of her conditions. The insurer did not agree, and Fields Disability attorneys filed a federal lawsuit to fight for our client. During preparations for trial, our attorneys negotiated a generous settlement. Our client is pleased to be done fighting the insurance company, and is happy that she chose Fields Disability to advocate for her."

Home Loan Technician - Hayden, ID
Chronic Kidney Disease
"A woman who worked as an mortgage servicer at a financial service firm in Idaho suffered from severe kidney disease that severely limited her ability to work full-time. Her long-term disability carrier was extremely skeptical of her claim, requesting that she attend a functional capacity evaluation. Based on the results of the evaluation, the insurance company denied long-term disability benefits. They claimed that the medical information available did not provide a basis for an inability to work. She appealed on her own, but the insurance company did not reverse their decision.
The woman hired Fields Disability to sue the insurance company. After reviewing the file from the insurance company, her attorney planned a strategy to fight the decision in court. After the suit was filed, the attorney went to work negotiating a settlement based on several critical errors in the insurer's review of the claim. The insurer agreed to pay a substantial settlement to the woman. She was thrilled with the final result."

Senior Computer Programmer - Inkom, ID
Chemo Brain
"A man from Idaho, who was nearing the end of his career, discovered he had developed lymphatic leukemia. He immediately sought treatment, and underwent several rounds of chemotherapy. However, as can happen in rare cases of chemo treatment, he developed a condition called ""Chemo Brain.""
Chemo Brain is essentially brain damage caused by the harsh chemicals required for chemo. He saw a 30 point drop in his IQ over just a few months. Since his job required high level executive functioning, which he no longer had, he was soon forced out of work and applied for long-term disability benefits.
Despite several lengthy reports and a neurocognitive assessment, the insurer denied his claim for benefits. He sought help to appeal the insurers decision, and began looking for the top disability law firm in the country. He found Fields Disability and our team of attorneys got to work on his case and filed a subsequent appeal with updated medical documentation and another letter of support from his neuropsychologist. However, the insurer stood firm in their denial. After consulting with his lead attorney, our client decided to pursue the lawsuit option.
The Fields team then filed a federal lawsuit against the insurer in District court, and the insurer soon reached out to begin negotiations. The Fields team negotiated a sizable settlement and our client was able to receive a lump sum check soon afterward. "

Layout Designer - Middleton, ID
Bipolar Disorder, Depression, Anxiety, Panic Attacks, Chronic Migraines
"Our client worked as a Layout Designer in Idaho. He suffered from severe depression, Bipolar disorder, anxiety, panic attacks, and chronic migraines. As his conditions worsened he was taken off work by his doctors and began receiving long-term disability benefits. Our client's claim was administered by the Matrix Absence Management Company on behalf of Reliance Standard.
Unfortunately, after only two months of payments, Reliance Standard cut off his disability benefits. Reliance Standard relied upon two statements within our client's medical records stating "he felt a bit better" combined with its own "medical record review" asserting our client could still work full-time to deny benefits. This occurred even though our client required ongoing and continuing hospitalizations and treatments for his conditions.
Our client immediately contacted Fields Disability for help fighting this decision. His attorney and the team at Fields Disability built the evidence necessary to win this appeal and respond to all of Reliance Standard's errors. We documented the numerous points where Reliance Standard ignored, misstated, and selectively cited relevant evidence to its benefit and our client's detriment. We reached out to our client's numerous doctors to show their support in the form of narrative reports. After reviewing our appeal Reliance Standard reversed its decision, paid our client his back pay, and recommenced monthly benefit payments."

IT Director - Meridian, ID
Migraines, Vision Blurriness, Fatigue, Cognitive Decline
"An IT Director began having severe migraines which started periodically, but then increased to where the pain was nearly constant. His job required looking at computer screens all day and examining detailed data usage reports. No treatments were working. Eventually his symptoms became too severe and he was forced to stop work.
He applied for long-term disability benefits through his employer's insurance company, but the insurer denied benefits, saying that there was no "objective record" of his condition.
Worried that the insurance company wasn't considering all of his doctor's records, he contacted Fields Disability for help. Our attorneys gathered all of our client's medical records and had one doctor write a strong summary of our client's condition. With the evidence strengthened, our attorneys sent an appeal to the insurer.
The insurance company did not change their mind, so our attorneys filed a law suit in federal court to fight for our client's benefits. During preparations for trial, our attorneys negotiated a generous lump-sum settlement. Our client was thrilled to be done fighting the insurance company, and happy to use the settlement check to move on with his treatment."