Case Wins for our clients in Illinois
Fields Disability has a proven track record of winning. When you are disabled and unable to work, the law firm you hire can make all the difference in whether you will win your case.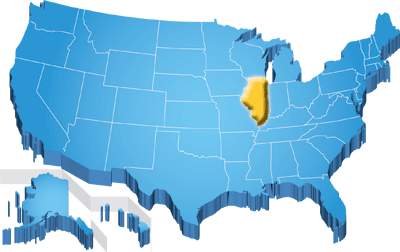 Here are just a few examples of our disability appeal case wins for our clients in Illinois.

Truck Driver - East St. Louis, IL
Heart Issues
"A man had previously worked as a Tractor Trailer Driver. He suffered from a history of heart disease. He eventually was forced to undergo a coronary bypass. Unfortunately, the surgery was complicated by severe sternal wound infections and required repeated hospitalizations. Because of these conditions, he remained unable work. His disability insurer initially accepted and paid the claim, however they later denied the claim.
After exhausting all potential appeals, frustrated and unable to work, he reached out to the attorneys at Fields Disability. His attorney immediately filed a lawsuit in federal court. He was then able to negotiate a settlement with the insurer that maximized the value to the client while at the same time mitigating the significant risk of moving forward with litigation."

Warehouse Worker - Gibson City, IL
COPD
"A warehouse worker was forced to leave work when he developed very severe COPD. His symptoms resulted in shortness of breath and an inability to keep up with the physical demands of his job. He applied to Cigna for long-term disability benefits, which were paid for twenty-four months.
When the definition of ""Disability"" in his policy changed, Cigna denied benefits. The doctor said the claimant was able to work with extremely severe work restrictions. Cigna used one of its experts to argue the man could secure employment despite his severe work restrictions.
The man quickly hired Fields Disability to appeal Cigna's wrongful decision. Teh attorneys at Fields Disability reviewed all of the records Cigna generated related to the man's claim. After discovering just how severe the work restrictions were, we contacted a vocational expert to determine if the man could work any jobs with that limitation.
The vocational expert wrote a letter describing how the severe limitations would disable the man from any occupation. The medical evidence and vocational report were attached to a legal memorandum citing federal law supporting the man's case. Cigna reversed its decision and paid the man his benefits."

Salesman - Chicago, IL
Chronic Regional Pain Syndrome, Massive Full Thickness Bilateral Rotator Cuff Tears
"Our client was a Salesman from Illinois who suffered massive, full thickness rotator cuff tears to both shoulders, and subsequently developed chronic regional pain syndrome. He attempted to return to work but this proved unsuccessful and his doctors recommended additional surgeries.
He applied for Long-Term disability benefits through his employer's plan with Sun Life. After over a year of reviewing the claim and asking for additional information Sun Life eventually denied our client's claim because it could not conclusively determine if our client remained covered under the policy after his failed attempt to return to work and was not convinced his conditions precluded him from performing his Own Occupation. The claim was denied mere weeks before our client went back into the hospital for yet another surgery.
Our client reached out to Fields Disability for help fighting this decision. His attorney built an appeal that conclusively established our client remained covered under the policy at all times relevant to the claim, and that due to his substantial condition it was impossible for him to perform not only his Own Occupation but also any other gainful occupation. After reviewing our appeal Sun Life finally reversed its denial, paid our client his back pay and commenced monthly payments. "

Nanny - Elmwood Park, IL
Anxiety, Depression
"A nanny for a young family in Chicago began to suffer from severe anxiety and depression. Due to the effects of her anxiety, she was unable to perform her job. The long-term disability insurer denied her claim on the basis that she had not provided evidence that she was prevented from performing her job. She appealed the denial but the insurer again denied her claim.
The Fields Disability attorneys quickly filed a lawsuit in federal court. Despite a limited administrative record, her attorneys fought hard leveraging everything in the record which supported the client's disability as well as strong negotiating tactic. The insurance company initially offered a settlement but our attorneys fought hard to make the insurance company increase their offer. They were able to reach a much more favorable settlement with the insurance company which put money in the client's pocket she otherwise wouldn't have had."

Global Sales Representative - Aurora, IL
Cognitive Impairment, TBI
"A 51-year-old gentleman, who worked as a Global Salesperson for a large, multinational business, suffered a traumatic brain injury. His job required him to reason, analyze and articulate highly complex sales concepts too potential buyers, which despite his earnest effort, he could no longer do.
He attempted to work for several months, but when he began to slur his words and forget his most important sales pitches, he saw his doctor. Neurocognitive tests were done and demonstrated that he suffered from cognitive impairment and his doctors advised him that his condition was irreversible. Thereafter, he applied for disability benefits which, despite the clear findings of cognitive decline, the disability carrier denied.
He then hired Fields Law Disability and its staff quickly moved to obtain all records as well as supportive reports from the treating doctors. An appeal was files, and the denial was reversed in light of the substantial evidence that had been presented. "