Case Wins for our clients in Indiana
Fields Disability has a proven track record of winning. When you are disabled and unable to work, the law firm you hire can make all the difference in whether you will win your case.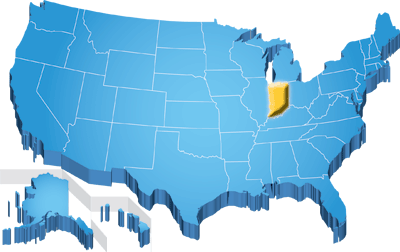 Here are just a few examples of our disability appeal case wins for our clients in Indiana.

Quality Control Supervisor - Milan, IN
Anxiety, Depression, Bipolar II
"Our client worked as a quality control manager for many years prior to becoming disabled due to severe anxiety, depression and bipolar symptoms. After several months of mental health treatment, his doctors recommended he leave work to focus on treatment. His long-term disability insurance company fought his claim from the very beginning, claiming that the man was able to perform his job.
The man hired Fields Disability to sue the insurance company. The insurance company initially tried to settle the case against the man for a very small amount of money. After several rounds of negotiation, the insurance agreed to pay the man a large portion of the benefits he was owed throughout the life of his claim. Our client was very happy with the representation he received and glad he chose Fields Disability."

Billing and Eligibility Specialist - Richmond, IN
Panic Disorder with Agoraphobia, Acute Grief, Major Depression, Fibromyalgia, Rheumatoid Arthritis, Sciatic Syndrome, Hyperlipidemia, Hypothyroid, Osteoarthritis
"A 55-year-old female who, prior to the onset of her disabilities, was an extremely healthy, hardworking Billing and Eligibility Specialist until she began experiencing disabling symptoms. She applied for long-term disability benefits through her insurer, which was denied.
Upset at her sudden loss of income, she called Fields Disability for help appealing the insurance company's decision. The attorneys at Fields Disability contacted our client's doctors to compile reports of all of her symptoms and treatments. The insurance company hired their own "independent" doctor to review the case, and denied her first appeal.
Our attorneys compiled new and updated medical records and further supportive testing to substantiate her claim, but the insurance company decided to uphold their denial of benefits for a second time. The attorneys at Fields Disability immediately filed a lawsuit against the insurer in federal court to fight for our client. During preparation for trial, Fields Disability attorneys were able to negotiate a generous lump-sum settlement for our client, who was overjoyed with the resolution of her case."

Licensed Practical Nurce - Pendleton, IN
COPD, Pneumonia, Fibromyalgia, Rheumatoid Arthritis, Immunodeficiency, Depression, Anxiety
"Our client who was a nurse was forced to stop working due to a variety of medical conditions including COPD, pneumonia, fibromyalgia, rheumatoid arthritis, depression and anxiety.
She applied for long-term disability benefits. Unum accepted her claim and began paying benefits. However, for the first two years of benefits, the woman only had to show Unum that she was not capable of working in her job as a nurse. After the first two years of benefits, she had to show that she was not capable of returning to any gainful occupation. Unum used this "change in the definition of disability" as an opportunity to deny the woman's ongoing benefits.
Unum discontinued her benefits and cited a listed of jobs that they felt she was capable of performing. The woman knew she did not have the physical capacity to perform any of the jobs. Moreover, she lacked the necessary education, experience, and skills.
She turned to Fields Disability for help. The attorneys at Fields Disability took a weight off the woman's shoulders by handling the entire appeal process. We worked with our client's doctors to refute Unum's assertions that she could return to work in various jobs. We gathered medical records and drafted legal arguments in support of our client's claim for benefits.
After reviewing the information that Fields Disability submitted in support of her appeal, Unum was forced to overturn their denial of benefits, paid her back pay and reinstated her disability benefits. "

Eligibility Specialist - Portage, IN
Rheumatoid Arthritis
"A woman from Indiana who worked as an eligibility specialist for suffered from rheumatoid arthritis. The condition caused her to suffer from pain, inflammation, and lethargy. Unable to work, she made a claim for long-term disability benefits which her long-term disability insurer denied. They asserted that the medical evidence did not support restrictions on her ability to work.
Unable to work and not sure what to do, she reached out to Fields Disability. Her attorney at Fields went right to work and quickly filed a lawsuit in federal court. Using his knowledge of federal law and the client's file with the insurance company, her attorney fought aggressively with the insurance company over the faults in their denial and why the client's case was legitimate. The Fields Disability team was able to negotiate a settlement with the insurance company which provided her with the income she desperately needed."

Sales Representative - Ellettsville, IN
Chronic Back Pain
"A woman from Indiana suffered from a severe and chronic back condition which caused her significant pain. The pain was so significant it required her to undergo surgery. The surgery was partially successful but also resulted in complications from leaking spinal fluid. She was unable to work as a result of her pain.
Her long-term disability insurer initially approved her claim and paid benefits for two years. They later denied the claim arguing that her condition was precluded from further benefits under the policy.
Scared and unsure of what to do, she reached out to Fields Disability. Her attorney at Fields went right to work filing a lawsuit in federal court. After filing the lawsuit, her attorney was able to negotiate a settlement with the insurance company which maximized the value to the client while at the same time mitigating the risk of a verdict in favor of the insurer. The client was very happy with the outcome and was relieved to no longer have to deal with the insurance company."