Case Wins for our clients in Kansas
Fields Disability has a proven track record of winning. When you are disabled and unable to work, the law firm you hire can make all the difference in whether you will win your case.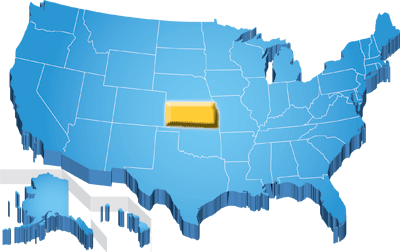 Here are just a few examples of our disability appeal case wins for our clients in Kansas.

Associate of Product Support - Wichita, KS
Diabetic Neuropathy
"A man from Kansas suffered from severe diabetic neuropathy. Despite working a sedentary occupation where he was seated most of the time, he was unable to continue to work due to the chronic pain from his neuropathy as well as the inability to use his hands. His long-term disability insurer, Liberty Mutual, denied his benefits claiming that he had the functional capacity to perform his own occupation.
Not knowing what he was supposed to do, he found the attorneys at Fields Disability. His attorney at Fields reviewed all of the records the insurance company had and requested updated records to provide to the insurer. He also obtained a report from the client's neurologist which highlighted that the client could not work. On appeal, the insurance company reversed their decision and reinstated the payment of monthly benefits. The client felt an incredible sense of relief knowing that he had an income on which to support himself and his family. "

Retail Store Manager - Haysville, KS
Back Pain, Knee Pain, Hip Pain
"A retail store manager from Kansas began having serious back pain and knee pain. MRIs showed bulging discs in her back and that she needed knee surgery. She was forced to stop working due to the surgery and did not recover enough to return to work as a store manager. She received long term disability benefits from her employee insurance plan for a few months, but the insurer stopped payments because she apparently had not supplied enough evidence of her disability. She submitted an appeal, but the insurer upheld their decision to stop paying.
Worried for her lost income and still unable to work, she called Fields Disability for help. Our attorneys reviewed her claim file and determined she had a good claim. Our client wanted to keep her costs low, so our team pursued a quick resolution without incurring a court filing fee. Ultimately, our attorneys negotiated a generous lump-sum settlement before a lawsuit needed to be filed. Our client was pleased with the result and is happy to use her settlement check to continue her treatment."

Graphics Installation Coordinator - Hutchinson, KS
SI Joint Dysfunction, Hip Pain, Fibromyalgia
"An installation coordinator for a sign and graphics company in Kansas had chronic pain in her hip. She was forced to stop work because her condition required shifting positions every few minutes and her employer could not accommodate her. She applied for short-term disability benefits through her employer's insurance plan but was denied. While she was considering her options for short-term benefits, enough time passed that her claim converted to a long-term disability claim.
With two separate but overlapping claims pending, she called Fields Disability to help determine the best course of action. Fields attorneys reviewed the denial documents from the insurance company and our support team gathered updated medical records from all our client's physicians. Our attorneys found that the insurance company disregarded important findings from our client's doctors and drafted a strong appeal to the insurer. The appeal worked! Our client received a lump-sum payment for back pay and ongoing monthly benefits. Our client was pleased with the representation Fields Disability provided and was happy to have her monthly income restored."

Airplane Painter - Wichita, KS
Goodpasture Syndrome
"A Kansas woman had worked as an airplane painter for several years before developing severe kidney dysfunction. It turned out that she had developed Goodpasture Syndrome as a result of poisoning from the industrial paints she had been using for work. As her conditions continued to degrade, she applied or and was approved for long-term disability benefits. She remained on benefits for over nine years. Recently, she underwent a double kidney transplant. As soon as her condition stabilized after the surgery, the insurance company cut off her long-term benefits, claiming she was no longer disabled.
The woman attempted to appeal the insurer's decision on her own, but they denied her appeal. Knowing she needed help with the next step, she retained the disability attorneys at Fields Law Firm. Our team of attorneys got to work on her case right away, filing a lawsuit against the insurance company in federal court. Faced with the mounting litigation, the insurer was forced to come to a settlement agreement. Our client was soon able receive a check in the mail, and focus on her ongoing recovery. "

Distribution Coordinator - Manhattan, KS
Chronic Back Pain, Depression
"A man worked as a Distribution Coordinator for Dirscoll's. He suffered from severe back pain and depression. His condition prevented him from performing his job which required him to be on his feet for many hours per day. His insurer, Cigna initially approved his claim for long-term disability benefits. The claim was later deniedby Cigna, asserting that they found he had no activity restrictions that were medically supported and that they had identified occupations he could perform.
Clearly unable to work and unable to fight the insurance company, he reached out to Fields Disability. His attorney at Fields went right to work reviewing insurance company's file. After completing his review, his attorney developed a plan to fight the denial. He updated medical records and requested reports from the client's treating doctors. With the updated records and reports, he then drafted a winning appeal. The insurance company reversed their decision and reinstated the client's monthly benefits and paid all the past-due benefits. The client was so thankful to get his benefits back and relieved that he would no longer have to worry about finding income to support his family."