Case Wins for our clients in Kentucky
Fields Disability has a proven track record of winning. When you are disabled and unable to work, the law firm you hire can make all the difference in whether you will win your case.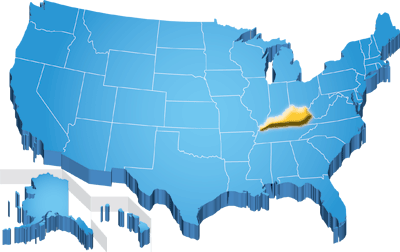 Here are just a few examples of our disability appeal case wins for our clients in Kentucky.

Registered Nurse - Lawrenceburg, KY
Breast Cancer
"A registered nurse from Kentucky originally ceased working due to her diagnosis of stage IV metastatic breast cancer and all the consequential disabilities related to this life-threatening diagnosis. After 24 months of coverage, the insurance carrier terminated benefits as it claimed this registered nurse did not meet their definition of "disabled" and claimed she could perform a list of occupations.
Upset at her sudden loss of income, she called Fields Disability for help appealing Prudential's decision. The attorneys at Fields Disability contacted our client's doctors to compile reports of all of her symptoms and treatments. After only one appeal, Prudential agreed with the Fields Disability attorneys, and reversed their prior determination and administered benefit payments immediately. "

Customer Service Representative - Louisville, KY
Seizures, Blackouts, Diabetes
"A woman who worked as a customer service representative for Delta Dental Plan suffered from a seizure disorder which resulted in her experiencing total blackouts. These blackouts could occur at any time. Due to this, she was no longer able to perform her job. Her long-term disability insurer initially accepted and paid the claim. They later denied the claim stating that she could perform other jobs.
She reached out to the attorneys at Fields Disability for help. Her attorney obtained all of her medical records and contacted her treating doctors to provide the necessary support. On appeal, the insurer again denied the claim after which her attorney filed a lawsuit in federal court. He was then able to negotiate a settlement with the insurer that maximized the value to the client while at the same time mitigating the significant risk of moving forward with litigation."

Auto Manufacturing Inspector - Franklin, KY
Viral Neurosis, Depression, Menieres Disease, Vestibular Neuronitis, Hearing Loss
"An auto plant Manufacturing Inspector from Kentucky contracted reoccurring viral neurosis, a condition which caused her to fall over and injure herself on a daily basis. She also suffered from associated depression, Meniere's disease, vestibular neuronitis, and hearing loss. Since manufacturing environments can be dangerous places, she was unable to continue working at the plant where she had been for more than 20 years.
Throughout her employment, she had been paying into a long-term disability policy provided by her employer. The insurance company initially granted her benefits however, after 24 months, they abruptly cut off her benefits. In their denial, the insurer claimed that her medical records did not support functional disabilities which would prevent her from working in "Any Occupation" after their denial date. Further, to add insult to injury, teh insurer also informed her that, because of an overpayment, she actually owed them money.
Utterly devastated, and under immense financial strain, the Kentucky woman sought out the best law firm to help fight the insurance giant. She contacted Fields Disability and was put in contact with a team of attorneys who immediately began managing her case. However, the insurer insisted that the woman owed them money.
After extensive negotiation, the attorneys at Fields Disability were able to secure an agreement where the woman wouldn't have to pay the insurer the overpayment fees and even secured a payout from the insurer. "

Director of IT - Lexington, KY
Cognitive Impairment, TBI
"A 60 year old gentleman, who worked as the IT director for a large, international business, suffered a traumatic brain injury. With an occupation requires one to think, reason, analyze and articulate significant and highly complex concepts, this client could no longer perform any of these functions. Neurocognitive tests were done and demonstrated clearly that this client suffered from cognitive impairment. Despite the findings, the disability carrier denied an application for disability benefits.
Fields Disability was hired, and his attorney began to obtain all records, and cognitive function tests, as well as supportive reports from our client's treating doctors. The attorney then filed an appeal, and the denial was reversed in light of the substantial evidence that had been presented.
"

Property Manager - Lexington, KY
Lumbar Radiculitis, Lumbar Disc Disease, Chronic Pain
"A woman who received long-term disability benefits for almost eight years received a letter from her insurer one day, which stated that she no longer met the insurer's definition of disability. The insurance company had discontinued her benefits. The woman was confused because there had been no change in her condition. Furthermore, her conditions were chronic and not likely to change in the future. She turned to Fields Disability for help.
We worked with our client's doctors to obtain updated medical information and drafted an appeal in which we argued that the insurer was wrong to discontinue her benefits. The appeal included written opinions from the woman's doctor. Despite the overwhelming evidence that supported her entitlement to disability benefits, the insurer would not overturn their decision. Fields Disability moved forward with a lawsuit against the insurer.
The Fields Disability attorneys were able to negotiate a lump sum settlement shortly after filing suit. Our client is happy that she no longer has to deal with the insurance company and she does not need to live in fear of having the insurance company cut off her benefits ever again. "