Case Wins for our clients in Massachusetts
Fields Disability has a proven track record of winning. When you are disabled and unable to work, the law firm you hire can make all the difference in whether you will win your case.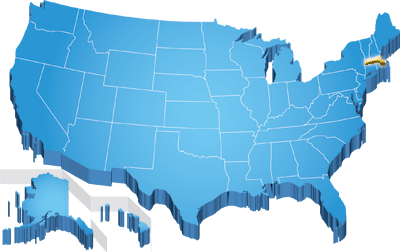 Here are just a few examples of our disability appeal case wins for our clients in Massachusetts.

Office Administrator - Peabody, MA
Diabetes, Neuropathy, Exertional Dyspnea, Atrial Fibrillation, Chronic Artery Disease
"A woman from Massachusetts worked as an Office Administrator for 20 years. She suffered from a number of conditions which included morbid obesity, diabetes mellitus with neuropathy, exertional dyspnea, atrial fibrillation, chronic artery disease, history of diastolic heart failure, obstructive sleep apnea, cervical discitis, osteomyelitis, left shoulder paresis, foot ulcers, and hip bursitis, among other things. Sun Life, her long-term disability insurer, initially approved the claim but later denied it claiming that she had the capacity to perform her own occupation.
Scared and not sure about what to do, she reached out to the attorneys at Fields Disability. Her attorney at Fields reviewed all of the records from the insurance company and went to work getting updated medical records. With updated records, her attorney drafted a strong appeal which cited the medical evidence as to why she could no longer work. Upon review, the insurance company overturned their denial and paid benefits. The client felt an incredible sense of relief knowing that he had an income on which to support himself and his family. "

Pharmacist - Acton, MA
Back Pain, Hip Pain
"A retail pharmacist from Massachusetts began having severe back and hip pain. Her doctor diagnosed her with bulging discs in her back that were radiating pain to her hip. She was approved for long-term disability benefits through her employer. The insurance company periodically asked for documentation of her treatment, and after receiving benefits for a year, her insurer said she could return to work. She sent in a written appeal, but the insurance company would not change its mind.
Upset with her insurer, and worried about her lost income, she contacted Fields Disability for assistance. The attorneys at Fields Disability obtained the entire claim file from the insurance company and all of our client's medical records to compile all of the evidence. Our attorneys sent the insurer a strong appeal which referenced key records that were previously overlooked. The insurance company reversed their decision. Our client received a lump-sum check for back-pay and receives a monthly check to offset her lost income. She is pleased with the professional representation from Fields Disability and is relieved to have her monthly income restored."

Support Service Technician - Mehtuen, MA
Panic Disorder, Anxiety, Migraines, Pre-Syncope, Pelvic Pain from Separated Pelvis from Pregnancy
"A Massachusetts woman worked as a Support Service Technician for a very large technology company before being forced to leave work due to a high risk pregnancy. She subsequently developed further complications, and was diagnosed with panic disorder, anxiety, chronic migraines, pre-syncope, and a separated pelvis.
She applied for long-term disability benefits, but was denied by her insurer, Cigna. In their denial letter, Cigna claimed that her medical file did not support work restrictions from her date of disability through the delivery of her baby. Further, they wrote that the severity of her pelvic pain and symptoms was not enough to continuously support disability.
Feeling like she was running out of options, and not wanting to take the risk of appealing the decision herself, the woman sought out help from Fields Disability, and our team of attorneys got to work on her case. Our attorneys ordered a significant amount of medical records which the insurer claimed not to possess, worked with her own physicians to produce supportive narrative reports, and even had a functional capacity evaluation conducted. The Fields Disability lawyers then wrote the appeal, and submitted the lengthy document well before the insurer's deadline. Faced with numerous exhibits and pointedly crafted arguments, Cigna had no choice but to reverse their decision. The woman soon got a check in the mail for back payments, and had her benefits reinstated. "

Senior Software Engineer - Charlton, MA
Cervical Dystonia, Depression, Anxiety
"A Senior Software Engineer from Massachusetts was forced to stop working, less than a decade before retirement. She had battled anxiety and depression for years, but recently developed a progressive and incurable neurological condition. The disease was called Cervical Dystonia, and it caused her neck muscles to uncontrollably contract, forcing her head to painfully twist and turn. Her quality of life began deteriorating quickly, and then she learned that she needed brain surgery to address her worsening condition.
Rightfully concerned about her financial security, the woman applied for long term disability benefits from CIGNA. However, while CIGNA reviewed her claim, they began sending her a seemingly endless number of requests for more information. She responded to the requests at her own expense, but CIGNA still denied her application for benefits a month later. In their denial, CIGNA effectively claimed that the woman ""wasn't actually disabled"" and was just ""choosing not to work.""
She was frustrated with CIGNA's tactics, and sought out the best disability advocates to handle her case. She found the highly skilled team of attorneys at Fields Disability. We were able to get to work on her case right away, gathering the necessary documents, and obtaining favorable medical opinions from her treating physicians.
Our attorneys reviewed CIGNA's denial letter, and got to work writing a strong appeal. We argued that CIGNA had failed to both properly consider our client's medical records, and conduct due diligence through an independent medical examination. On the basis of our well-founded appeal, CIGNA agreed to conduct an independent medical review. After receiving the results of the review, they quickly overturned their previous denial, granting our client long term disability benefits with back pay. Our client was soon able to cash a substantial check from CIGNA, and began receiving regular payments for her long term disability benefits. "

Day Care Teacher - Spencer, MA
Neuropathy, Lumbar Disc Disorder
"A Massachusetts woman worked as a day care teacher at a Montessori School for many years until she began feeling stiffness and pain in her hands, feet, and lower back. Her doctors diagnosed her with neuropathy and lumbar disc disorder. The Social Security Administration found her to be disabled, and she was granted long-term disability benefits by the insurer Assurant that same year. Two years later, Assurant abruptly cut off her income, claiming that she was capable of working a full 40 hour week.
The woman sought out the attorneys at Fields Disability to help her appeal the insurance company's decision. Our attorneys filed an appeal with Assurant arguing that the insurer failed to provide a specific reason for our client's denial, and demonstrating that the medical record supported her claim. In response, the insurer ordered an outside physicians report. However, the physician ended up refuting Assurant's own ""independent"" medical exam and recommending work restrictions for our client. Faced with no options, the insurer granted our appeal. Our client had her benefits restored, including back pay, providing her the security she needed to accommodate her conditions. "