Case Wins for our clients in Maryland
Fields Disability has a proven track record of winning. When you are disabled and unable to work, the law firm you hire can make all the difference in whether you will win your case.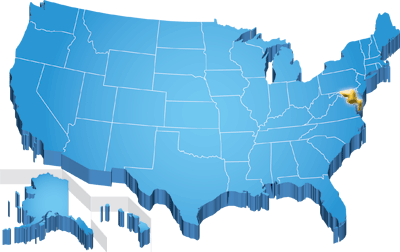 Here are just a few examples of our disability appeal case wins for our clients in Maryland.

Store Manager - Butte, MT
Cushing's Disease, Asthma
"Our client worked for a number of years as a store manager for a large national retailer. She developed severe respiratory difficulties and Cushing's disease, and filed a claim for long term disability benefits. She received benefits for approximately one year, when Liberty suddenly told our client her condition had improved enough to allow her to return to work at a number of desk jobs.
The woman submitted an appeal, but during the review process she became increasingly skeptical that Liberty wasn't handling the claim fairly. She found Fields Disability after searching for help online. Our attorneys collaborated with the woman to quickly collect medical records and narrative reports. After reviewing the medical records, our attorneys referred the woman to a functional capacity evaluation. Just a few weeks after the woman hired Fields Disability, our attorneys submitted the medical records, report, and evaluation to the insurance company along with a memorandum outlining our client's legal rights under the statute governing the policy. After a brief review, Liberty reversed its decision to deny benefits and started paying our client's claim."

Plant Utility Operator - Clarksburg, MD
Bilateral Arthritis of the Knees, Shoulder Tendonitis, Depression
"Our client worked for several years as a machinery operator in a utility plant. He became disabled after developing severe degenerative joint disease in his knees, as well as shoulder issues and major depression. The pain and immobility kept him from being on his feet for extended periods of time. He was unable to work because his heavy duty job as a machine operator required frequent standing and walking. He filed a claim for long-term disability benefits with Liberty Mutual. The insurance company denied benefits from the outset, stating he could work his own occupation.
The man hired Fields Disability to help him appeal Liberty's decision. Our attorneys developed substantial medical evidence supporting the man's limitations. We secured statements from the man's treating physicians describing his conditions. The appeal was submitted with legal arguments regarding Liberty Mutual's duty to consider our client as a whole person, and not focus solely on individual conditions. Our client was subsequently approved for long-term disability due to the appeal."

Senior Plant Technician Operator - Oxon Hill, MD
Stroke Symptoms, Drop Foot
"A Maryland man had worked as a Technical Operator for a power company for many years. His job involved climbing up and down scaffolding, working on large and complicated machinery, and significant amounts of walking. Unfortunately, he suffered a stroke and began experiencing numbness and tingling in his lower extremities. He eventually was diagnosed with Drop Foot, or total foot numbness. No longer able to climb or walk for any appreciable distance, the man was forced to stop working.
The man applied for benefits from his long-term disability carrier, MetLife, and was initially approved. When the man was released to light-duty work by his physician, his employer couldn't accommodate his ongoing restrictions and the man remained disabled. On these grounds, MetLife terminated the man's benefits, claiming his medical records did not support further functional limitations. He tried appealing the insurer's decision on his own, but they denied his motion. The man remained employed by the power company, but was not allowed to return to work. He felt like he had run out of options.
Knowing he needed help, the man turned to Fields Disability. Our team of attorneys and legal professionals got to work on his case right away. Our paralegals acquired pertinent medical records which the insurer claimed not to have, and our attorneys gathered supporting expert opinion from the man's medical team. Fields Disability made several arguments in the appeal, supported by detailed exhibits. The appeal was submitted well before the insurer's deadline and the insurer soon overturned their prior decision. The man received substantial check for his back benefits, and MetLife reinstated the man's ongoing benefits."

Retail Manager - Hagerstown, MD
Back Pain, Hip Pain
"A retail manager from Maryland had severe hip pain and was forced to stop working. He was approved for Social Security Disability benefits and long-term disability benefits through his insurer at work. The long-term disability benefits suddenly stopped after two years of payment. The insurer said that the definition of "disabled" changed and he was no longer eligible for benefits.
Worried about his lost income, and unable to stand or walk for more than a few minutes at a time, he called Fields Disability for help. Our team acquired updated medical records from our client's doctors and ordered new reports to highlight our client's lack of mobility. Fields Disability attorneys reviewed the evidence and drafted a strong appeal to the insurance company. Unfortunately, the insurer did not change its mind.
Fields Disability attorneys filed a lawsuit in federal court to fight for our client's benefits. During preparation for a hearing, our attorneys negotiated a generous lump-sum settlement. Our client was overjoyed with the result and was impressed with the professional advocacy of Fields Disability."

Graphic Designer - Upper Marlboro, MD
Lumbar Spine Pain, Nerve Damage, Radiculopathy, Paresthesia
"A 52 year-old graphic designer became disabled due to lumbar spine issues with radicular and nerve pain. She ceased working because sitting for long periods of time was absolutely agonizing. Unum properly paid her claim for almost three years. After she began receiving Social Security Disability benefits, Unum contacted her to collect an overpayment of previous benefits. In the same breath, Unum informed claimant she was no longer eligible for benefits under the terms of her plan.
The woman hired Fields Disability to appeal the decision shortly before the appeal was due. Our attorneys quickly assembled medical records, as well as statements from her treating physicians outlining her inability to work. Unum overturned their decision resulting in a large payment of back benefits. The claim was reinstated and monthly payments began shortly thereafter. "

Marketing Director - Baltimore, MD
Complication from a Stroke, Headaches, Nausea, Confusion
"A Maryland marketing director suffered a stroke. He was treated and released from the hospital but experienced regular headaches, nausea, and confusion after he went home. The symptoms persisted, and he was forced to stop working. He received long-term disability benefits for a few months, but suddenly the insurance company stopped paying benefits. The insurance company said he could return to work.
Upset and worried about his loss of income, he contacted Fields Disability for help. Fields attorneys immediately contacted our client's doctors and compiled a strong appeal of the insurance company's denial. The insurer did not change their decision, and Fields attorneys filed a lawsuit in federal court to fight for our client. During preparations for trial, they aggressively negotiated a generous lump-sum settlement. Our client was impressed with the professional representation that Fields Disability provided."