Case Wins for our clients in Minnesota
Fields Disability has a proven track record of winning. When you are disabled and unable to work, the law firm you hire can make all the difference in whether you will win your case.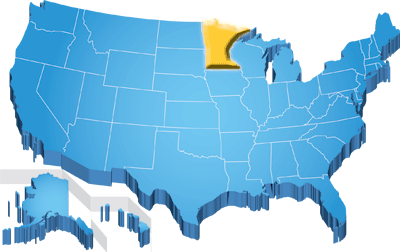 Here are just a few examples of our disability appeal case wins for our clients in Minnesota.

Classroom Teacher - Minneapolis, MN
Head Injury
"A Minnesotan employee had worked as Classroom Teacher for a public school before becoming disabled after suffering a head injury following a motor vehicle accident. By an impersonal letter, her long-term disability insurance carrier notified this teacher that her disability benefits were denied because she no longer met the definition of "Disability." The insurance carrier claimed that there was no medical evidence to support this teacher's inability to perform the Material and Substantial duties of her Regular Occupation.
Upset at her sudden loss of income, she called Fields Disability for help appealing the insurance carrier's decision. The attorneys at Fields Disability contacted our client's doctors to compile reports of all of her symptoms and treatments, as well as narrative reports. After submitting her appeal, the insurance carrier determined to reverse its previous decision and issued a check for the months it failed to pay this teacher. "

Teacher - Eagan, MN
Generalized Anxiety Disorder, Depression, Obsessive Compulsive Disorder
"Our client was a teacher from Minnesota, suffering from Generalized Anxiety Disorder, Depression, and Obsessive-Compulsive Disorder. His treating doctors recommended he stop working due to his severe conditions. He applied for disability benefits through his employer's plan with Madison National. Unfortunately, Madison National denied our client's claim asserting there was a lack of objective findings substantiating his limitations and restrictions.
Our client turned to Fields Disability for help. Our attorneys put together an appeal outlining the substantial medical evidence that was selectively cited, misstated, and ignored during the initial claim determination. Additionally, we received narrative reports from our client's treating doctors establishing the basis for their opinions and the limitations they assessed for our client. After receiving our appeal, Madison National reversed its decision and paid our client his backpay. "

Elementary School Teacher - Woodbury, MN
Mental Illness, Anxiety, Depression, PTSD
"An elementary school teacher and military veteran began having intense feelings of anxiety and depression. He sought treatment unsuccessfully for a few years, and ultimately had to stop working. He applied for long-term disability benefits through Sun Life so that he could seek adequate treatment without the stress of working. Despite his symptoms intensifying at work, Sun Life wrote a letter denying him benefits and saying that he could return to work full-time.
Frustrated that Sun Life seemed to ignore his symptoms, he contacted Fields Disability for help with an appeal. The attorneys at Fields Disability reviewed the medical records from Sun Life and found that the insurance company ignored a key doctor's report. Our attorneys called the doctor and had him write a letter supporting the appeal. Sun Life overturned their decision, granting our client ongoing benefits and awarding him a lump-sum payment for back-pay. Our client is relieved to be able to focus totally on treatment and not his fight with the insurance company."

Teacher - South Saint Paul, MN
Multiple Sclerosis, Dizziness, Fatigue, Balance Problems
"An English teacher from Minnesota began feeling dizzy and fatigued. Her doctor referred her to a neurologist who discovered lesions on her brain and diagnosed her with Multiple Sclerosis. The bouts of dizziness and vertigo became too severe and forced her to stop working for about six months. She applied for short-term disability benefits through her employee insurance plan with Madison National Life Insurance. They denied her benefits, saying that she did not meet their definition of "disabled."
Frustrated and concerned about her loss of income, she contacted Fields Disability for help with an appeal. The attorneys at Fields contacted our client's doctors and built a strong appeal. Our client received regular updates on the appeal and was kept informed every step of the way. Ultimately, the appeal was successful and Madison National approved her claim. She received a lump-sum check for her benefits and was happy to use the funds to continue her treatments."

Personnel Officer for the state - Le Center, MN
Anxiety, Depression, Panic Attacks, Bipolar 1 Disorder, ADHD
"A woman who worked for many years as a personnel officer for the state was unable to continue to work due to a number of serious and debilitating mental health conditions including anxiety, depression, panic attacks, bipolar 1 disorder, and ADHD. The insurance company accepted her claim and paid her long term disability benefits for two years under the "your occupation" definition of disability.
After two years, the insurance company continued to pay benefits under the "any occupation" definition of disability. Despite the woman's continuing impairments and limitations, the insurance company discontinued her benefits based on an Independent Review Report prepared by a doctor who reviewed the woman's medical records.
Confused and distraught about the insurance company's action, the woman called Fields Disability for help. Our team immediately began working on an appeal to fight the insurance company's discontinuation of benefits. We argued they had ignored important parts of our client's records, which showed that her condition had not improved and that she continued to suffer from limitations that make her disabled from any occupation. The appeal was a success, and the insurance company reinstated our client's long-term disability benefits. Our client was put at ease, knowing that she would have financial security despite her disabling mental health conditions."

Financial Analysis Manager - Hastings, MN
Depression
"Depression rendered a 56-year old woman incapable of performing her job as a Financial Analysis Manager. Her job required a high degree of critical thinking and organizational skills. The woman's treating psychologist told The Standard that the woman was not capable of performing her job duties, but The Standard ignored the doctor and refused to pay the woman her short-term disability benefits.
The woman turned to Fields Disability for help. Our team assembled an appeal in which we argued that our client's treating doctors' opinions were more credible than the doctor that The Standard hired to opine that our client was not disabled. In the end, The Standard was forced to overturn their previous denial of benefits and the woman received payments dating back several months. "