Case Wins for our clients in Missouri
Fields Disability has a proven track record of winning. When you are disabled and unable to work, the law firm you hire can make all the difference in whether you will win your case.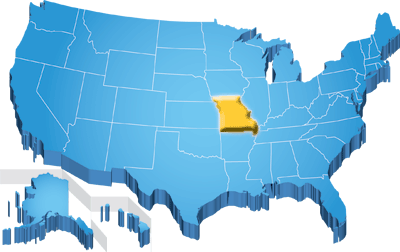 Here are just a few examples of our disability appeal case wins for our clients in Missouri.

Maintenance Repairer - St. Louis, MO
Stroke
"A 59 year-old maintenance repairer became disabled after suffering a stroke. His job required him to perform heavy lifting and look after heavy equipment. Cigna paid his claim for the entire ""Own Occupation"" period. However, when the definition of disability switched to ""Any Occupation,"" Cigna denied benefits.
The man hired Fields to appeal the decision. Our attorneys reached out to the medical staff at the man's primary care clinic and requested a narrative report documenting the severe ongoing neurological issues. This report was submitted with updated medical records and legal arguments arguing the man's case. Cigna reinstated benefits after receiving the documentation. The man was able to continue treating for his condition with the financial burden of the denial behind him."

Medicare MDS Coordinator - Crystal City, MO
Multiple Sclerosis, Fatigue, Short-Term Memory Loss
"A nurse supervisor from Missouri was diagnosed with multiple sclerosis. She took medication to offset her symptoms but eventually she began feeling extreme fatigue and cognition problems. She got into a car accident because her right leg suddenly went numb. She was forced to stop working. She applied for long-term disability but was denied by the insurance company and was told she could return to work.
With her symptoms worsening and her income gone, she called Fields Disability for help. Our team gathered all our client's medical records as well as the insurance company's file. Our attorneys ordered additional neurologic evaluations. Once the evidence was strengthened, Fields attorneys sent a strong appeal to the insurer. The denial was overturned and our client received a lump-sum benefit for back-pay and was awarded ongoing monthly benefits. She was overjoyed with the help Fields Disability provided, and used the back-pay check to catch up on bills and continue treatment."

Research and Development Chemist - Joplin, MO
Chronic Breathing Conditions, Chronic Headaches, Deep Vein Thrombosis, Pulmonary Emboli, Multiple Sites of Degenerative Joint Disease
"A 63-year-old Chemist from Missouri who formerly worked at a large candy company as a Research and Development Chemist suffered from chronic breathing conditions, chronic headaches, deep vein thrombosis, pulmonary emboli, and multiple sites of degenerative joint disease. He initially received long-term disability benefits, but after a few months he was sent a letter explaining that benefits would stop because he no longer met the insurers definition of "disabled." The attorneys at Fields Disability submitted an appeal with two independent medical evaluations and several reports from his physicians. The insurer decided to still deny him his benefits.
Our attorneys filed a lawsuit against the insurance company in federal court to fight for our client. During preparation for trial, Fields Disability attorneys were able to negotiate a generous lump-sum settlement for our client. He was overjoyed with the resolution of his case."

Warehouse Manager - Foristell, MO
Long Term Side Effects and Symptoms from Chemotherapy, Peripheral Neuropathy, Chronic Fatigue, Pulmonary Embolus, Major Neurocognitive Disorder
"Our client was a warehouse manager from Missouri. Unfortunately, he suffered from a long history of lymphoma, requiring significant chemotherapy. Our client battled through his cancer treatments and returned to work when he began to suffer from the long term side effects and symptoms from chemotherapy, including Peripheral Neuropathy, Chronic Fatigue, Pulmonary Embolus, and a major Neurocognitive Disorder. He applied for long-term disability benefits through The Hartford, but The Hartford denied his claim. The Hartford asserted he had appeared to have recovered from his cancer diagnosis, and appeared capable of performing his own occupation without any restrictions.
His next step was to reach out to Fields Disability for help. Our client retained Fields Disability to help him apply for Social Security Disability benefits and fight The Hartford's denial of long-term disability. Our team was able to successfully gather the evidence necessary to win both his Social Security Disability benefits at the application stage, and convince The Hartford to overturn its denial of long-term disability benefits. We established that all of the independent medical evidence in this case supported our client's treating doctor and her opinion that our client could not work with his severe fatigue and cognitive side effects. "

Office Manager - Piedmont, MO
Arnold-Chiari Syndrome
"A young mother of 2 from Arkansas suffered from the effects of Arnold-Chiari Syndrome. This included frequent blackouts and migraine headaches. As a result, she could not continue working. Lincoln Financial, her long-term disability carrier, accepted her claim and paid benefits. The insurer later cut off her benefits claiming that the medical records did not show she was unable to perform her own occupation.
Unsure of what to do, she reached out to Fields Disability. The attorneys at Fields went right to work updating the client's medical records to submit to the insurance company. In addition, we worked with her neurosurgeon to provide a narrative report which highlighted the effects of her condition. Upon review, the insurance company reversed their decision and reinstated her monthly benefits. The client was overjoyed at the reinstatement of his benefits and could rest easy knowing that she could provide for her children. "

Cardiac Sonographer - Valles Mines, MO
Multiple Sclerosis
"As an experienced cardiac sonographer, our client loved her career and intended to stay with her employer until she retired. Unfortunately, she progressively developed difficulty with cognition, weakness and maintaining balance while walking and standing. Initially, she assumed the symptoms would go way, but when they didn't, she became more feel fearful for her patients and the doctors for whom she worked. Her doctor eventually diagnosed multiple sclerosis. As the symptoms worsened, she was left with no choice but to file a claim for long-term disability. At first, her insurer granted disability payments, but after a medical review the insurance company reversed its decision and denied benefits.
Frightened at the prospect of having no income to pay her bills, she hired Fields Disability. Fields Disability attorneys reached out to her medical providers for supporting medical records and reports documenting objective signs of multiple sclerosis. When the insurer refused to reverse its decision, our attorneys filed a lawsuit and were able to achieve a more than reasonable settlement offer for our client. Though she would prefer to be in a hospital helping others with heart difficulties, she is happy that she has the financial ability to pay her bills and live her life."