Case Wins for our clients in North Carolina
Fields Disability has a proven track record of winning. When you are disabled and unable to work, the law firm you hire can make all the difference in whether you will win your case.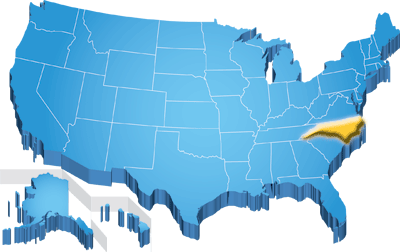 Here are just a few examples of our disability appeal case wins for our clients in North Carolina.

Retail Plumbing Specialist - Moyock, NC
Chronic Back Pain, Neck Pain
"A woman working as a plumbing specialist at Lowes realized that due to chronic neck and back pain, that she could no longer work. She applied for long-term disability benefits and was approved. She received benefits for roughly six months until the insurer cut her off. The insurer claimed that the medical evidence available did not support functional impairment that would prevent her from working.
Frustrated and scared, she found the attorneys at Fields Disability. Her attorney at Fields knew exactly what to do. He requested all of her medical records and also requested reports from her treating doctors supporting her disability. With all this information, her attorney drafted a winning appeal. Upon review, the insurance company reversed their decision and reinstated her monthly benefits. The client was overjoyed at the reinstatement of his benefits and could rest easy knowing that she once again had income to support her family. "

Restaurant Manager - Charlotte, NC
Type II Diabetes, Diabetic Neuropathy
"A restaurant manager became disabled after developing severe diabetic neuropathy in his feet. The numbness and pain kept him from being on his feet for extended periods of time. He was unable to work because his fast-paced job as a restaurant manager required constant standing and walking. He filed a claim for short-term disability benefits with Principal. The insurance company paid benefits to the man for a few weeks, agreeing he was unable to perform the duties of his medium-duty occupation. Without warning, the insurance company denied benefits. It stated the man could return to work.
He decided to hire Fields Disability to help him appeal Principal's decision. Our attorneys updated the man's medical records and secured disability paperwork from the man's treating physicians describing his neuropathic pain and limitations. The appeal was submitted with legal arguments regarding Principals duty to consider all of the evidence and provide a full and fair review. Shortly after the appeal was submitted, Principal overturned the denial and paid all outstanding benefits. The man was also subsequently approved for long-term disability due to the short term appeal."

Car Salesman - Durham, NC
Lupus, Mixed Connective Tissue Disease, Myositis, Degenerative Disc Disease
"Our client was a car salesman from North Carolina. He suffered from Lupus, Mixed Connective Tissue Disease, Myositis, and Degenerative Disc Disease. Unfortunately, his conditions progressively worsened until his doctors were forced to take him off work. His insurance company, the Principal, paid him long-term disability benefits for two years under the "Own Occupation" definition of disability. However, six months before the definition of disability changed the Principal started "reviewing" his case. The insurer hired private investigators to follow our client and his family, sent him to an IME, and had individuals do an "in home visit" to assess his disability. Based upon this review, the insurer cut off our client's benefits alleging he would not satisfy the new definition of disability.
He quickly reached out to Fields Disability for help fighting this decision. Our team of attorneys successfully argued that our client's condition was progressive and in fact worsening over the time Principal had paid benefits. Additionally, our team reviewed the surveillance footage from the Principal's private investigators and showed that this surveillance actually supported our client's disability claim. Lastly, our attorneys documented the numerous moments where Principal selectively cited, misstated, and ignored relevant evidence in denying benefits. After reviewing our appeal Principal reversed its decision, paid our client his back pay, and recommenced monthly benefit payments."

Mortgage Officer - Greenville, NC
HIV-Related Symptoms
"Our client was 55-years-old woman who worked as a mortgage officer for JP Morgan Chase. One day she began experiencing weakness, vertigo and significant nausea. She initially assumed that the flu-like symptoms would go away, and she would be fine. But the condition worsened, and she scheduled an appointment with the doctor. After several treatments with the doctors and prescription medications, it was clear that the condition was serious. Doctors tested her for an autoimmune disease which was positive. She was terrified as she had several dependents whom she was taking care of.
She applied for and received disability for several years as she attempted to find an antidote for her disease. Unfortunately, the insurer, without any warning, suddenly issued a denial letter stating she was no longer disabled, and the much-needed disability checks stopped coming. She tried to work with her doctors to present enough evidence to show that she continued to be disabled, but the insurer would not reverse its decision.
Out of options, she approached Fields Disability, and spoke to our staff about her claim. OUr attorneys immediately began working with medical providers to obtain the necessary supportive reports, and assembled medical records, and filed a lawsuit. After several weeks of strong arm negotiations, Fields Disability was able to resolve the case for a significant sum of money, enabling this client to pay her bills and, most importantly, meet the needs of her dependent loved ones."

Delivery Driver/Sales Representative - Browns Summit, NC
Back Pain, Complications from Back Surgery
"After a delivery driver from North Carolina had spinal fusion surgery, he tried to return to work but the pain was too great. He exhausted his short-term disability benefits and applied for long-term benefits through Sedgwick. Despite a report from his doctor that his condition was worsening, Sedgwick denied his claim for long-term disability benefits.
Frustrated and scared that his income was in jeopardy, he contacted Fields Disability for help with an appeal. Fields attorneys compared doctors' recommendations to our client's job description. Our client's doctors were recommending that he should not lift more than ten pounds, but his job description said he was required to lift more than fifty pounds regularly.
Additionally, Sedgwick ignored the doctor who advised that our client's condition was worsening. Fields Disability attorneys compiled the medical evidence and submitted an appeal to Sedgwick. The insurance company ultimately overturned their decision and our client was enjoying his monthly long-term disability benefits. He was impressed with our attorneys' professionalism and is working with them to submit an application for Social Security Disability benefits."

Mixer Driver for a Concrete Company - Louisburg, NC
Chronic Back Pain, Bilateral Knee Pain
"Our client worked as a mixer driver for a concrete company. Our client became disabled from doing this job due to chronic back and bilateral knee pain. His diabetes, hypertension, and sleep apnea also contributed to his disability. The insurance company initially paid our client long term disability benefits. However, the insurance company abruptly discontinued his benefits based on an Employability Assessment it conducted, which stated that our client was capable of performing gainful employment based on his lack of restrictions and limitations, as well as his education, transferrable skills, work history and residual capacity.
The disabled worker, confused and distraught about the insurance company's actions, came to Fields Disability. Our team was able to spot critical errors made by the insurance company when it discontinued our client's benefits. In preparing the Employability Assessment, the insurance company had based the analysis of his workability on a misleading report from a doctor. This doctor had released our client to work with no restrictions, but he only based his decision on the resolution of a temporary shoulder injury our client suffered from. The doctor did not consider our client's disabling conditions, for which he was approved for benefits in the first place. the Fields Disability attorneys prepared a strong appeal exposing the insurance company's mistakes, leaving the insurance company having no choice but to reverse its decision and reinstate our client's long term disability benefits."