Case Wins for our clients in New Hampshire
Fields Disability has a proven track record of winning. When you are disabled and unable to work, the law firm you hire can make all the difference in whether you will win your case.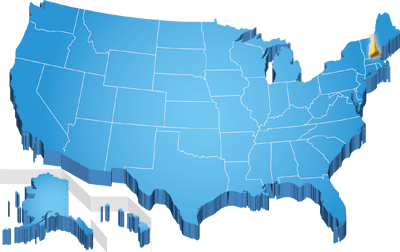 Here are just a few examples of our disability appeal case wins for our clients in New Hampshire.

Technology Excutive - Raymond, NH
Headaches
"A man from New Hampshire suffered from debilitating headaches which resulted from a head injury. In addition to the headaches, the medication prescribed to manage the pain caused him to become very drowsy. As a result, he was unable to perform his job as a technology executive. His long-term disability insurer, Liberty Mutual, denied his benefits claiming that his headaches were a pre-existing condition.
Not knowing what he was supposed to do, he found the attorneys at Fields Disability. His attorney at Fields reviewed all of the records the insurance company had. He also requested updated records and obtained a report from the client's neurologist which highlighted that the client could not work and that the condition was not pre-existing. On appeal, the insurance company reversed their decision and reinstated the payment of monthly benefits. The client felt an incredible sense of relief knowing that he had an income on which to support himself and his family. "