Case Wins for our clients in New Mexico
Fields Disability has a proven track record of winning. When you are disabled and unable to work, the law firm you hire can make all the difference in whether you will win your case.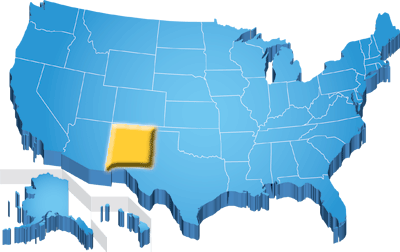 Here are just a few examples of our disability appeal case wins for our clients in New Mexico.

Electrical Assembler - Albuquerque, NM
Lumbosacral Radiculopathy, Anxiety, Crohn's Colitis, Syncopal Episodes
"Our client worked as an electrical assembler in New Mexico prior to becoming disabled in the early 2000s. She submitted a claim to Cigna, her long-term disability insurer. They paid her for almost two decades, when suddenly and without warning they denied the claim. Cigna stated the woman was able to return to gainful employment.
Not sure what he should do, she found Fields Disability. Her attorney requested a detailed narrative report from the primary care provider. The report and additional medical evidence was submitted with a memorandum of law arguing our client's case. The insurance company reversed their decision and paid all past-due benefits. The woman was thankful for the hard work of Fields Disability and the favorable decision."

Quality Control Clerk - Albuquerque, NM
Chronic Paid, Hepatitis C
"A man who worked in as a Quality Control Clerk for US Foods suffered from chronic and debilitating pain in his ankle and neck, as well as Hepatitis C. As a result, he was unable to continue to perform his job. After paying benefits for two years, his long-term disability insurer, Prudential, denied his claim alleging that there was no evidence that his condition prevented him from performing occupations that they had identified.
Not knowing what to do, he reached out to the attorneys at Fields Disability. His attorney at Fields reviewed all of the records the insurance company had and began getting updated records to provide. He also obtained a report from his treating doctor which highlighted that the client could not work with his condition. His attorney then drafted a winning appeal which outlined the deficiencies in Prudential's review of the claim. On appeal, the insurance company reversed their decision and reinstated the payment of monthly benefits. The client was ecstatic to hear that he was going to have the income he needed to get by while he worked on managing his pain. "

Michanical Component Design Specialist - Edgewood, NM
Peromyocarditis, Severe Swelling, Fatigue, Heart Attack
"A mechanical design specialist had congestive heart failure which caused a heart attack, ongoing fatigue, and swelling in his joints. The symptoms were too severe to continue working and he applied for long-term disability benefits through his insurer at work. Despite his symptoms, the insurance company denied his disability claim. He appealed the decision but the insurance company would not reverse the denial.
With one additional opportunity to appeal the decision remaining, he contacted Fields Disability for assistance. Our attorneys contacted all of his doctors for updated medical records. Fields attorneys also reviewed the claim file from the insurance company and found serious oversights. Our attorneys submitted a final appeal but the insurer did not change the decision. Fields attorneys filed a lawsuit in federal court to fight for our client's benefits. During preparations for trial, our attorneys negotiated a generous lump-sum settlement. Our client was pleased with the settlement check and happy to be done fighting his insurance company.
"

Service Center Representative - Albuquerque, NM
Rheumatoid Arthritis, Fibromyalgia, Chronic Fatigue
"A young woman in New Mexico suffered from a number of issues including Rheumatoid Arthritis, Fibromyalgia, and chronic fatigue. Due to her condition, she was unable to continue working in her job as a Service Center Representative at a local hospital, and was awarded long-term disability benefits by her insurer MetLife. Nearly two years later, her insurer cut off her benefits claiming that she was no longer disabled under her policy. The insurer claimed that after reviewing her medical records that she had the ability to work in her own occupation.
Unsure of how to fight the insurance company and unsure of a future with limited education and work prospects, she reached out to Fields Disability for help. The attorneys at Fields went to work updating the client's medical records to submit to the insurance company. We then argued that the insurance company had made critical mistakes in their determination of the client's case. Upon review, the insurance company partially reversed their decision and agreed that the client had been disabled for a closed period of time but denied that she was disabled going forward.
She went right back to her attorneys at Fields Disability. They began compiling all of the necessary records and reports from doctors necessary. They then drafted a winning appeal which lead to the insurer overturning their denial and admitting that she continued to be disabled. The client was overjoyed that she was able to succeed in her claim and felt peace of mind knowing that her livelihood was returned."