Case Wins for our clients in Ohio
Fields Disability has a proven track record of winning. When you are disabled and unable to work, the law firm you hire can make all the difference in whether you will win your case.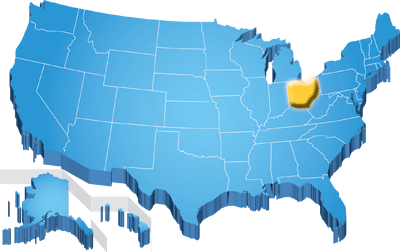 Here are just a few examples of our disability appeal case wins for our clients in Ohio.

Production Supervisor - Mansfield, OH
Depression, Anxiety, Bilateral Patellar Tendon Ruptures
"Our client worked for a number of years as a production supervisor for a major food company. After developing depression and anxiety that affected his ability to work, our client left work and filed a claim for short and long term disability benefits. He received benefits for a few months, and then was denied continuing benefits when he was informed his conditions were not severe enough to support an inability to work. To compound the issue, our client suffered a very serious injury while out on medical leave. The insurer concluded that the injury should not be considered because it occurred after our client was determined to be able to return to work under the policy.
The man found Fields Disability after searching for help online. We collected medical records and secured a supportive report from the treating doctor. We submitted the medical records and report to the insurance company along with a memorandum outlining our client's legal rights under the statute governing the policy. After a brief review, MetLife reversed its decision to deny benefits and started paying our client's short-term and long-term disability claims."

Customer Service Representative - Mount Vernon, OH
Blepharospasm
"A 52 year-old customer service representative became disabled when she developed a severe eye spasm caused by a rare underlying neurological condition. She ceased working because tasks on the computer were impossible to perform in a timely matter. Liberty Mutual paid her long-term disability claim for two years. Liberty later denied benefits saying that, although the woman was unable to work her own job, she would be able to return to work at some sedentary occupations.
The woman hired Fields to appeal the decision. Our attorneys reached out to the woman's treating doctors and got detailed reports outlining the woman's conditions and inability to work. Liberty overturned their decision resulting in a payment of back benefits. The claim was reinstated and monthly payments began shortly thereafter. The woman was so impressed with the representation we provided that she hired us to monitor her claim against liberty and pursue a lump-sum settlement."

Project Director - Cincinnati, OH
Back Pain, Radiculopathy, Complications from Hip Replacement
"A project director from Ohio began feeling pain and numbness following a hip replacement. She was unable to stay in one position and suffered from severe pain. Her doctor diagnosed her with a damaged femoral nerve and recommended she stop working. She received long-term disability benefits for a few months, but then the insurance company stopped payments, saying that she did not submit enough evidence of her inability to work. She sent an appeal with additional medical records to no avail.
Worried about her lost income, she contacted Fields Disability for help with the next step. Our support team obtained medical records from all our client's doctors. Fields attorneys drafted a strong appeal to the insurance company using the updated medical records and in-depth legal research. In the face of this new evidence, the insurance company changed its mind. Our client received a large lump-sum for backpay as well as ongoing monthly benefits. She is overjoyed to be done fighting her insurance company, and is happy to use her newly awarded benefits to continue treatment."

HVAC Technician - Brook Park, OH
Heart Attack, Triple Bypass Surgery, Chest Pain, Shortness of Breath
"An Ohio HVAC technician had a heart attack. He underwent triple bypass surgery, and experienced chest pain and shortness of breath. His doctors advised that he needed to keep physical exertion as low as possible. He was approved for short term disability benefits at work, but after a couple of months the payments stopped. The insurance company said he was no longer disabled even though his doctor said he could not return to work.
Upset that the insurance company was ignoring his symptoms, he contacted Fields Disability for help. Our attorneys contacted our client's treating physicians and obtained the claim file from the insurance company. Fields attorneys helped our client apply for long-term disability benefits while appealing the decision for the short-term disability benefits. The long-term application was initially denied, but Fields attorneys supplemented the claim with additional medical records and recommendations.
Ultimately, both the long-term and short-term disability claims were approved. Our client received a generous lump-sum for back-pay and now receives monthly benefits. He was impressed with the diligent advocacy from Fields Disability, and is relieved to have his monthly income restored."

Senior Process Engineer - Lorain, OH
Chronic Low Back Pain, Lumbar Post-Laminectomy Syndrome
"Our client was a Senior Process Engineer from Ohio who suffered from chronic low back pain and lumbar post-laminectomy syndrome. He was taken off of work by his doctors and applied for Long Term Disability benefits through his employer's plan. Originally, the insurer approved his benefits. However, after the definition of disability changed the insurance company discontinued benefits asserting there were various occupations he could perform.
Our team at Fields Disability drafted a strong appeal that exposed numerous errors in the insurer's review and denial of benefits. The insurance company forced us to bring a lawsuit in federal court on behalf of our client after continuing to deny his benefits. In the end, we were able to recover a lump sum settlement for our client without having to go to court. "