Case Wins for our clients in South Carolina
Fields Disability has a proven track record of winning. When you are disabled and unable to work, the law firm you hire can make all the difference in whether you will win your case.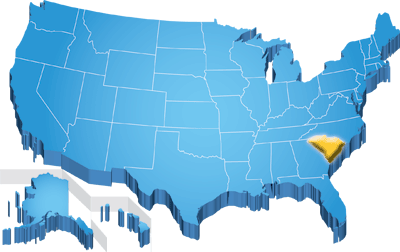 Here are just a few examples of our disability appeal case wins for our clients in South Carolina.

Electrical Engineer - Huger, SC
Vestibular Disease
"A man from South Carolina was successfully working as an electrical engineer and making a great living. Unfortunately, he was diagnosed with vestibular disease which caused serious symptoms which included chronic dizziness, balance problems, and migraines. Due to his symptoms, he was unable to perform any work, spending many days in bed. His long-term disability insurer, MetLife, denied his claim stating that the medical evidence did not support that he was disabled from his occupation.
No longer able to work and not knowing what he was supposed to do, he found the attorneys at Fields Disability. Our attorneys reviewed all of the records from the insurance company and requested updated medical records and a report from the client's treating neurologist. With updated records and a full understanding of the insurance company's arguments, our attorneys drafted a winning appeal which forced the insurance company to reinstate benefits. The client was overjoyed to know that he was going to be receiving all of the backpay he was due and would be receiving a check monthly to provide for himself and his family. "

Broadband Technician - Spartanburg, SC
Bilateral Shoulder Issues
"A broadband technician suffered tears bilaterally in his shoulders. He filed a disability claim and was paid benefits for several years until the insurance company denied the man's benefits stating that there was no evidence to show he was unable to work. The man was confused because he had just undergone a major surgery on one of his shoulders. He submitted his own appeal which was quickly denied.
He hired Fields Disability to negotiate a settlement with the insurance company. After preparing for a lawsuit and spotting a number of mistakes in the insurance company's review, we reached out to the company's senior legal counsel to pursue pre-litigation settlement. The insurance company quickly agreed to pay our client a substantial sum of money. "

Warehouse Stocker - Batesburg, SC
Neurological Condition from Stroke
"A 59 year-old warehouse stocker became disabled after suffering a stroke. Her job required her to climb ladders, perform heavy lifting, and spend almost the entire shift on her feet. Liberty paid her claim for just over a year before denying benefits. Liberty based its denial on recent treatment notes where the woman's treating doctor failed to note any sort of neurological deficits, despite problems with imbalance and prolonged walking.
The woman hired Fields Disability to appeal the decision. Our attorneys reached out to the medical staff at the woman's primary care clinic and requested a narrative report documenting the severe ongoing neurological issues. This report was submitted with updated medical records and vocational information documenting the heavy duties required at the warehouse stocking job. The appeal was so strong that Liberty reinstated benefits just a week after receiving the documentation. The woman was able to continue treating for her condition with the financial burden of the denial behind her."

Warehouse Specialist - Nesmith, SC
Gout
"Our client was as Warehouse Specialist from North Carolina. He suffered from severe and unrelenting Gout. His treating providers took him off of work and he applied for Long Term Disability benefits through his Employer's plan with SunLife. Regrettably, SunLife denied our client's application asserting his claim was both barred as pre-existing and even if that were not the case, his condition was not severe enough to qualify for his disability benefits.
He reached out to Fields Disability for help fighting this incorrect decision. Our team was able to establish through medical records, narrative reports, and procedural filings that our client's claim was not barred as pre-existing. Additionally, we established that our client more than satisfied the relevant policy's definition of disabled. After reviewing our appeal SunLife reversed its decision and paid our client his entire benefit. "

Housekeeping Staff Manager - Manchester, SC
Chronic Back Pain, Degeneration of her Lumbar Discs
"A woman who worked as a housekeeper became entirely unable to work due to chronic back pain and degeneration of her lumbar discs. Aetna paid the woman her long-term disability benefits for 24 months because she could not perform her job as a housekeeper. After 24 months, Aetna ceased her benefits, stating that in order to continue to receive benefits, she needed to be disabled from any occupation. She came to Fields Disability distraught, knowing that she could not work at all anymore due to her pain, but that Aetna was stopping her benefits.
Our attorneys could see that Aetna had failed to properly evaluate our client's claim. Aetna relied excessively on certain evidence, while ignoring evidence that was supportive of her disability. We drafted an appeal that exposed Aetna's mistakes. We also reached out to her doctors to obtain reports supporting her disability, which were vital to her case. These reports allowed us to prove that our client was unable to work in any occupation. In the end, we were successful in reversing Aetna's denial of benefits and our client was awarded ongoing benefits.
"