Case Wins for our clients in Tennessee
Fields Disability has a proven track record of winning. When you are disabled and unable to work, the law firm you hire can make all the difference in whether you will win your case.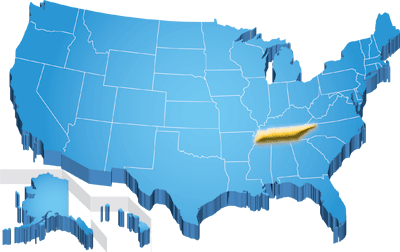 Here are just a few examples of our disability appeal case wins for our clients in Tennessee.

Clinical Manager - Lewisburg, TN
Fatigue, Dizziness, Headaches, Decreased Short Term Memory
"A clinical manager applied for long-term disability benefits through her insurer after suffering fatigue, dizziness, headaches, and decreased short term memory, but was denied for benefits. The insurance company first denied her benefits when they determined that she was not eligible for benefits because the documentation did not support the conclusion that she was unable to perform the material and substantial duties of her own occupation as a clinical manager throughout her 180-day elimination period. She appealed this denial on her own, without the assistance of legal counsel, and the insurer again denied her claim for long-term disability benefits.
Upset with the insurer's decision to deny long-term disability benefits, she called Fields Disability for help. The attorneys at Fields Disability filed a lawsuit in federal court to fight for our client. During preparation for trial, Fields Disability attorneys were able to negotiate a generous lump-sum settlement for our client, who was overjoyed with the resolution of her case."

Department Store Manager - Whiteville, TN
Lumbar DDD
"A 62 year old manager at a retail store became disabled after developing degenerative disc disease in the lumbar region in her spine. Her capacity for lifting, staying on her feet, and even doing routine paperwork was significantly impaired. She applied for disability benefits through Prudential, and received benefits for about two years. However, Prudential decided the woman's conditions were not severe enough to rule out working at a sitting or sedentary-type job. The woman was shocked because she couldn't even sit for a half hour without severe back pain.
The woman hired Fields Disability to file an appeal on her behalf. We collected medical records and narrative reports to show a complete and holistic view of the claimant's conditions, restrictions, and limitations. After a brief review, Prudential reversed its decision to deny benefits and started paying the woman's claim. She was very pleased with the final result and vowed that Fields Disability would be the first call if Prudential ever tried to take her benefits away again."

Registered Nurse - Nashville, TN
Diabetic Neuropathy, Shoulder Pain
"A registered nurse became unable to work after her she fell and suffered a shoulder injury. Additionally, her diabetes worsened and resulted in neuropathic pain. These conditions resulted in chronic pain and an inability to safely care for her patients. Unable to work, she made a claim for long-term disability benefits which her long-term disability insurer denied.
The woman searched for a lawyer to help in her dispute with the insurance company. She reached out to Fields Disability and our attorneys evaluated her case for federal court and filed a complaint against the insurance company. In the end, we negotiated a settlement with the insurance company that allowed the woman to recoup a large portion of the benefits she was due."

Health Care Coordinator - Spring Hill, TN
Seizure Disorder, Fibromyalgia, PTSD, Narcolepsy, Post-Concussive Syndrome, TBI, Sleep Apnea, Celiac Disease, IBS
"A 38 year old female worked as a Health Care Coordinator, a job she thoroughly enjoyed as it permitted her to interact with and help people who are in need. Her job was demanding as it required her to constantly be on her feet, interfacing with people with mental health issues. While she wasn't a trained psychiatrist, her job required her to provide a preliminary diagnosis so that the patient could be directed to the proper doctor for treatment. Analysis and an positivity were at the heart of her job as she worked with people that sometimes were in a state of deep depression.
Unfortunately, she began experiencing tremendous dizziness and fatigue which, over time, evolved into full-blown fainting spells. Understandably, this made doing her job nearly impossible and she saw a doctor for help. She was diagnosed with seizure disorder and fibromyalgia and was advised that she should be extraordinarily cautious in performing the duties of her job. She continued with her job for several months, but eventually it became impossible to maintain the stamina the job required and she determined to file for disability.
The disability carrier made payments for a brief period, but then suddenly and without any warning, issued a denial. Fearful that she would be unable to take care of herself and her children, she hired the Fields Disability. Our attorneys collected supportive records and reports from her medical doctors and filed an appeal, which the disability carrier reviewed and reversed its denial. This client was overjoyed that she would now have money to take care of herself as she strives to figure out, with her doctors, how she can get better and return to work. "

Hospital Technician - Ooltewah, TN
Chronic Cervical Spine, Neck Pain
"A hospital technician for a large healthcare provider suffered from chronic cervical spine and neck pain that radiated down her arms into her fingers, causing tingling and numbness. The insurance company discontinued her benefits alleging that she no longer met the definition of disability under her policy and was not entitled to benefits. The insurance company based its decision to discontinue benefits on a report from an Independent Medical Examination. The technician came to Fields Disability to challenge the insurance company's decision.
Our team gathered evidence to show that our client continued to meet the definition of disability and her condition had not improved since she was originally awarded benefits. The Independent Medical Examination report that the insurance company relied on misstated, ignored, and selectively cited the substantial medical evidence in the file that supported our client's disability. We argued that the insurance company had actually breached its fiduciary duty to our client in denying her benefits. Our team eventually filed a lawsuit in federal court on behalf of our client. We successfully settled the case for an amount that put our client at ease, knowing that she would have financial security despite her disabling condition."