Case Wins for our clients in Texas
Fields Disability has a proven track record of winning. When you are disabled and unable to work, the law firm you hire can make all the difference in whether you will win your case.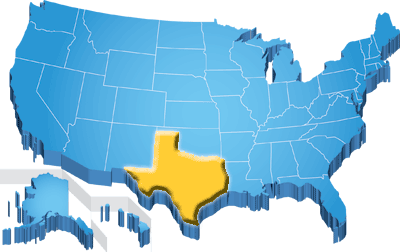 Here are just a few examples of our disability appeal case wins for our clients in Texas.

Reservation Agent - Northlake, TX
Low Back Pain, Radicuopathy
"Our client had worked as a Reservation Agent for a number of years, but developed severe low back pain and radiculopathy. He was forced to leave work. He applied for and received long-term disability benefits for his employer sponsored policy. After he was paid disability benefits for two years, his long-term disability insurer denied ongoing benefits, stating he could return to work full-time at a number of different jobs.
The man hired Fields Disability and our attorneys reviewed our client's file and decided to pursue settlement with the insurer through a federal lawsuit. Our attorneys leveraged several mistakes in the administration of the claim into a substantial settlement, reflecting almost the entire value of future benefits under the policy. Our client was ecstatic to receive the benefits he was rightfully owed under the policy."

Registered Nurse - Plano, TX
Lumbar, Cervical Disc Disease
"A nurse became disabled after developing degenerative disc disease in at the lumbar and cervical regions in her spine. Her capacity for lifting patients, staying on her feet, and even doing routine paperwork was significantly impaired. Unum, however, decided the woman's conditions were not severe enough to rule out working as a nurse. She knew returning to work as a nurse was unsafe for both her patients and herself.
The woman hired Fields Disability to file an appeal on her behalf. Our attorneys assembled the medical records to present a complete and holistic view of the claimant's conditions, restrictions, and limitations. Additionally, we submitted two narrative reports including and independent medical review and a strong report from the woman's treating provider. After a brief review, Unum reversed its decision to deny benefits and started paying the woman's claim. She was thrilled to receive a substantial backpay check, as she had been without income for roughly a year."

Sales Executive - Plano, TX
Depression, Anxiety
"A sales executive from Texas suffered from severe depression and anxiety. His condition prevented him from performing his job. His insuerer, The Hartford, initially approved his claim for long-term disability benefits. Roughly six months later, The Hartford denied the claim. They asserted that the available information in his file did not show that he was unable to perform his occupation.
Clearly unable to work and unable to fight the insurance company, he reached out to Fields Disability. His attorney at Fields Disability began by reviewing insurance company's file. After completing his review, his attorney developed a plan to fight the denial. He updated medical records and had the client undergo a neuropsychological evaluation. With the updated records and results of the neuropsychological evaluation, he then drafted a winning appeal. The insurance company reversed their decision and reinstated the client's monthly benefits and paid all the past-due benefits. The client was so thankful to get his benefits back and relieved that he would no longer have to worry about finding income to support his family."

Foreman - Livingston, TX
Diabetic Neuropathy, Back Pain
"A foreman from Texas started having back pain and neuropathy in his legs and feet. He was diagnosed with diabetes and his doctor also recommended back surgery. His symptoms became too severe and he was forced to stop working. He applied for disability benefits through Sun Life Financial but was denied based on an "independent" nurse's opinion of his medical records.
Frustrated and angry with the decision, he contact Fields Disability to assist with the appeal. The attorneys at Fields Disability reviewed the denial documents from Sun Life and determined that the nurse's assessment of our client's medical records missed many key items. A doctor had referred our client to a cardiologist and back specialist just a few weeks prior to their denial letter.
Our attorneys mounted a strong appeal against Sun Life and kept our client informed at every turn. Ultimately the insurance company overturned the decision, granting our client ongoing benefits and a lump-sum settlement for back-pay. Our client was overjoyed with the decision, and relieved to have a steady source of income once more. "

Customer Service Representative - Belton, TX
Congestive Heart Failure, Memory Problems
"A Texas customer service representative began feeling short of breath. His doctor diagnosed him with congestive heart failure, and recommended limiting his activity. He stopped working due to his disability. The insurance company initially approved him for long-term disability benefits, but after nearly two years, they sent a letter saying that he no longer fit their definition of "disabled."
Frustrated at the decision from his insurer, he contacted Fields Disability to determine his next steps. The attorneys at Fields Disability contacted our client's doctors and compiled a strong summary of treatment and symptoms. The appeal was unsuccessful but our attorneys filed a lawsuit in federal court to fight for our client's benefits. During preparation for trial, Fields Disability attorneys were able to negotiate a generous lump-sum settlement for our client's remaining benefits. "