Case Wins for our clients in Vermont
Fields Disability has a proven track record of winning. When you are disabled and unable to work, the law firm you hire can make all the difference in whether you will win your case.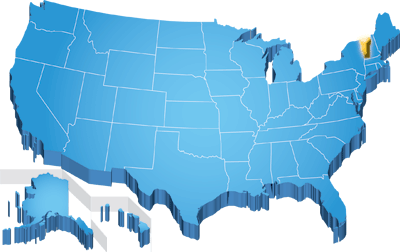 Here are just a few examples of our disability appeal case wins for our clients in Vermont.

Store Manager - Butte, MT
Cushing's Disease, Asthma
"Our client worked for a number of years as a store manager for a large national retailer. She developed severe respiratory difficulties and Cushing's disease, and filed a claim for long term disability benefits. She received benefits for approximately one year, when Liberty suddenly told our client her condition had improved enough to allow her to return to work at a number of desk jobs.
The woman submitted an appeal, but during the review process she became increasingly skeptical that Liberty wasn't handling the claim fairly. She found Fields Disability after searching for help online. Our attorneys collaborated with the woman to quickly collect medical records and narrative reports. After reviewing the medical records, our attorneys referred the woman to a functional capacity evaluation. Just a few weeks after the woman hired Fields Disability, our attorneys submitted the medical records, report, and evaluation to the insurance company along with a memorandum outlining our client's legal rights under the statute governing the policy. After a brief review, Liberty reversed its decision to deny benefits and started paying our client's claim."