Case Wins for our clients in Washington
Fields Disability has a proven track record of winning. When you are disabled and unable to work, the law firm you hire can make all the difference in whether you will win your case.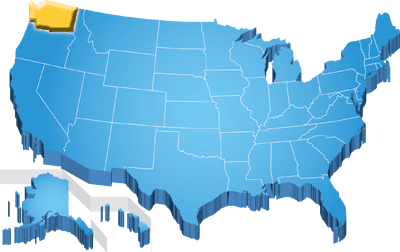 Here are just a few examples of our disability appeal case wins for our clients in Washington.

Senior Account Manager - Richland, WA
Heart Conditions
"Our client had worked as a Senior Account Manager before becoming disabled due to his heart conditions. Liberty Mutual denied his claim for short-term and long-term disability benefits by sending him letters in the mail. Liberty Mutual claimed that he did not meet their definition of "Disability." Specifically, Liberty Mutual claimed he was capable of working as a Senior Account Manager because they believed there was a lack of objective evidence of impairments that would translate to restrictions or limitations for Liberty Mutual to consider him Disabled.
This client turned to Fields Disability to help him fight Liberty Mutual, and appeal Liberty Mutual's decisions to deny short and long-term disability benefits. The attorneys at Fields Disability complied all of his medical records, received doctor reports, and submitted a comprehensive appeal. Liberty Mutual decided to overturn their previous decision and retroactively paid this client all the benefits he should have received for his short and long-term disability benefits. He was excited to get almost a year of benefits back as a lump-sum. "

Warehouse Manager - Edgewood, WA
Femoral Nerve Injury
"A Warehouse Manager was forced to leave work when he developed a left femoral nerve injury. His symptoms resulted in extreme pain with standing, walking, and even sitting. He applied to Cigna for long-term disability benefits, which were paid for twenty-four months. When the definition of ""Disabled"" in his policy changed, Cigna denied the man's benefits, stating he could perform work at the sedentary level utilizing his managerial experience.
The man quickly hired Fields Disability to appeal Cigna's wrongful decision. Our attorneys reviewed all of the records Cigna accumulated during our client's claim. We found that Cigna's review heavily relied on the opinion of an internal doctor that did not even examine our client. Our attorneys referred our client to a functional capacity evaluation to objectively measure his ability to work. The Evaluation showed that our client simply could not perform any work on a full-time basis and Cigna quickly reversed its decision and paid the disability benefits."

Marketing Project Analyst - Port Angeles, WA
Low Back Pain, Leg Numbness, Depression
"A Marketing Project Analyst from Washington was in a serious car accident which caused severe low back pain and leg numbness. Her condition exacerbated depression symptoms as well. She couldn't stay seated for more than a few minutes without sharp pain, so she was forced to stop work. She applied for long-term disability benefits to replace part of her income, but the insurance company denied her application because they said she could still work.
She was concerned about her lost income, so she called Fields Disability for help. Our team contacted all our client's doctors for updated medical records and for reports that specifically spoke to our client's ability to work. Our attorneys kept our client updated at all steps and drafted a strong appeal to the insurance company based on the updated medical records. The insurance company did not reverse it's decision and our attorneys filed a lawsuit in federal court. While prepping for a hearing, our attorneys agreed with the insurance company to mediate the claim, and ultimately Fields Disability attorneys negotiated a generous lump-sum settlement. Our client was happy to be done fighting her insurance company, and was pleased with the diligent advocacy from Fields Disability."

Development technician - Bellingham, WA
Neuropathy, Chronic Hip and Back Pain, Gastroparesis, Diabetes
"A man from Washington had worked as a development technician for a number of years. After suffering a work injury, he was no longer able to work due to chronic hip and back pain as well as diabetic complications. After he was paid disability benefits for two years, his long-term disability insurer denied ongoing benefits, stating he could return to work full-time.
The man hired Fields Disability to file a lawsuit against the insurance company. Our attorneys thoroughly reviewed the file and found a number of mistakes in the administration of the claim. After the lawsuit was filed, our attorneys reached out to the insurance company's representative to negotiate a settlement. Just a few months after the lawsuit was initiated, our client received a very favorable settlement in the form of a lump-sum payment. He was thrilled to have his financial security restored."

Corrections Officer - Selah, WA
Cauda Equina Syndrome, Back Pain
"A corrections officer from Washington began having back pain following an injury at work. She moved to a light-duty position so she could continue working during recovery. Unfortunately, a few weeks later she was in a car accident that caused compression in her lower spine and greatly exacerbated her symptoms. She was forced to stop working, and was approved for long-term disability benefits from her employer. After receiving benefits for two years, the insurance company said she no longer fit their definition of "disabled."
She called Fields Disability for help. Our team obtained all our client's medical records. Fields Attorneys drafted a strong appeal to the insurance company, highlighting medical evidence that had been overlooked. The insurance company didn't change their mind, but Fields Attorneys were undeterred and filed a federal lawsuit to fight for our client. As litigation moved forward, our attorneys negotiated a generous settlement. Our client was pleased with the settlement check, and relieved to be through fighting the insurance company."