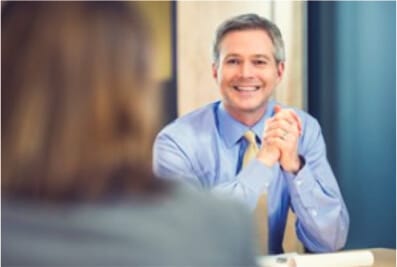 What sets us apart:
Fields Disability has a proven track record of winning. When you are disabled and unable to work, the law firm you hire can make all the difference in whether you will win your case.
See what our clients say about us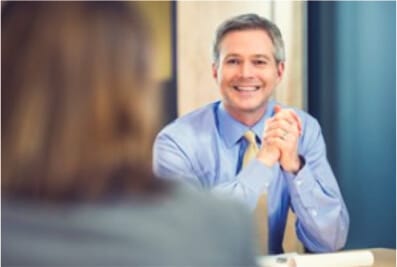 Insurance companies are not named in our lawsuit results due to confidentiality agreements. Please contact us for more information regarding our litigation experience with specific disability insurance companies
Here are just a few of our lawsuit wins for our clients around the United States.

Retail Assistant Manager - New Albin, IA
Hip Pain, Degenerative Disc Disease, Spondylosis
"An assistant manager from Iowa had back and hip pain. Her job in a retail store required constant walking, bending, and lifting, so she was forced to stop working. She initially received long-term disability benefits, but after a few months she was sent a letter explaining that benefits would stop because she no longer met their definition of disabled.
Upset at her sudden loss of income, she called Fields Disability for help appealing the insurer's decision. The attorneys at Fields Disability contacted our client's doctors to compile reports of all of her symptoms and treatments. The insurance company hired their own independent doctor to review the case, and denied the appeal.
Our attorneys filed a lawsuit against the insurance company in federal court to fight for our client. During preparation for trial, Fields Disability attorneys were able to negotiate a generous lump-sum settlement for our client. She was overjoyed with the resolution of her case."

Hospital Technician - Ooltewah, TN
Chronic Cervical Spine, Neck Pain
"A hospital technician for a large healthcare provider suffered from chronic cervical spine and neck pain that radiated down her arms into her fingers, causing tingling and numbness. The insurance company discontinued her benefits alleging that she no longer met the definition of disability under her policy and was not entitled to benefits. The insurance company based its decision to discontinue benefits on a report from an Independent Medical Examination. The technician came to Fields Disability to challenge the insurance company's decision.
Our team gathered evidence to show that our client continued to meet the definition of disability and her condition had not improved since she was originally awarded benefits. The Independent Medical Examination report that the insurance company relied on misstated, ignored, and selectively cited the substantial medical evidence in the file that supported our client's disability. We argued that the insurance company had actually breached its fiduciary duty to our client in denying her benefits. Our team eventually filed a lawsuit in federal court on behalf of our client. We successfully settled the case for an amount that put our client at ease, knowing that she would have financial security despite her disabling condition."

Probation Officer - North Mankato, MN
Mental Health
"The insurance company denied a probation officer her long-term disability after she became unable to work with her clients due to her mental health. The disabled worker retained our firm to represent her in appealing the insurance company's denial. The insurer relied on the opinion of a doctor who had never seen our client and who discounted and erroneously ignored valid neuropsychological testing that demonstrated our client's inability to work. The denial did not even consider how her mental limitations affected her ability to do her job.
Our long term disability lawyers prepared an appeal for our client, which demonstrated the validity of the neuropsychological testing and obtained a letter from our client's treating doctors to support her disability. In the end, the insurance company reversed its denial of benefits and our client received back pay as well as ongoing monthly benefits."

Security Guard - Coahoma, MS
Back Pain, Sleep Disorder, Panic Attacks, Anxiety
"A security guard from Minnesota began experiencing panic attacks and anxiety. Her symptoms worsened and eventually she was unable to sleep for more than an hour at a time. She was forced to stop working. She applied for long term disability benefits from the disability insurance company, but was informed that she did not meet their definition of disabled.
Upset and worried about her lost income, she contacted the Long Term Disability attorneys at Fields Disability for help mounting an appeal against the insurer. Our attorneys reviewed the medical record and contacted our client's doctors to obtain reports detailing symptoms and treatments.
The medical records from the initial decision were reinforced with the new reports and ultimately the long term disability insurance company overturned their decision. Our client was awarded backpay and ongoing benefits. She was happy to have her benefits paid and to continue her treatment without the fight against her insurance company."

Accountant - Germantown, MD
Chronic Migraines
"An accountant became disabled after developing severe and debilitating migraines that affected her ability to concentrate throughout the day. Her application was denied from the outset, so she hired Fields Disability to appeal the wrongful denial of benefits. The appeal was overturned and benefits were paid. Unfortunately, the insurer later denied benefits again and wrongfully refused to overturn the decision on appeal.
Fields Disability filed suit in federal court to pursue those benefits. Because Fields Disability had handled the appeals, our attorneys knew the case extremely well. We closely examined the information that the insurance company relied on in its decision to deny benefits. We found that the insurer's doctor failed to respond to numerous requests for a peer-to-peer consultation with our client's treating doctor. We leveraged this crucial error into a substantial settlement for our client."
OUR STRENGTH ON YOUR CASE®
SETTLEMENTS AND RECOVERIES IN ALL CASES DEPEND ON SPECIFIC FACTUAL AND LEGAL CIRCUMSTANCES WHICH ARE UNIQUE TO EACH CLIENT'S CASE. PAST CASE RESULTS ARE NOT A GUARANTEE OR PREDICTION OF SIMILAR RESULTS IN FUTURE CASES WHICH THE FIELDS LAW FIRM AND ITS LAWYERS MAY UNDERTAKE.